Estimated read time: 3-4 minutes
This archived news story is available only for your personal, non-commercial use. Information in the story may be outdated or superseded by additional information. Reading or replaying the story in its archived form does not constitute a republication of the story.
PARK CITY — The former Daggett County sheriff and two deputies facing criminal charges stemming from alleged abuse in the county's jail made their first court appearance Monday in Summit County, where the case has been transferred.
Jerry Jorgensen, 64, of Manila, resigned his post as sheriff in April amid allegations of abuse and misconduct by four employees in the Daggett County Jail. He and the deputies were charged in May and have since had their cases moved to Summit County where attorneys say an impartial jury is more likely to be found.
Jorgensen appeared briefly before 3rd District Judge Kent Holmberg on Monday, along with former Lt. Benjamin Lail, 31, and former deputy Joshua Cox, 27. The three men stood silently together as their attorneys scheduled a full-day preliminary hearing, where prosecutors must present evidence to support the charges against the men. That hearing is set for Sept. 7.
Meanwhile, the remaining two correctional employees — Rodrigo Toledo, 26, and Logan Walker, 46 — are scheduled to appear before Summit County Justice Court Judge Shauna Kerr on Aug. 14.
All of the men were charged following an investigation by the Utah Department of Corrections uncovered what the department called "a culture of pervasive, unacceptable correctional practices."
Jorgensen is charged with failure of a sheriff to keep inmates safe and obstruction of justice, both class A misdemeanors, and official misconduct, a class B misdemeanor.
Lail, 31, the former commander at the Daggett County Jail, is charged with aggravated assault, a third-degree felony. He is accused of intimidating a female inmate by sparking a Taser at her feet.
Cox, who faces the most serious allegations, is accused of using his Taser on stun mode on several inmates and of giving his Taser to an inmate to threaten another, according to the charges. He is also accused of bringing in a Taser that he had allegedly taken from the Smithfield Police Department, and of bringing in an untrained police K-9 for "bite training" with inmates, court documents say.
Cox is charged with seven counts of aggravated assault and two counts of transporting a dangerous weapon into a secure area of the jail, all third-degree felonies; plus theft and reckless endangerment, class A misdemeanors.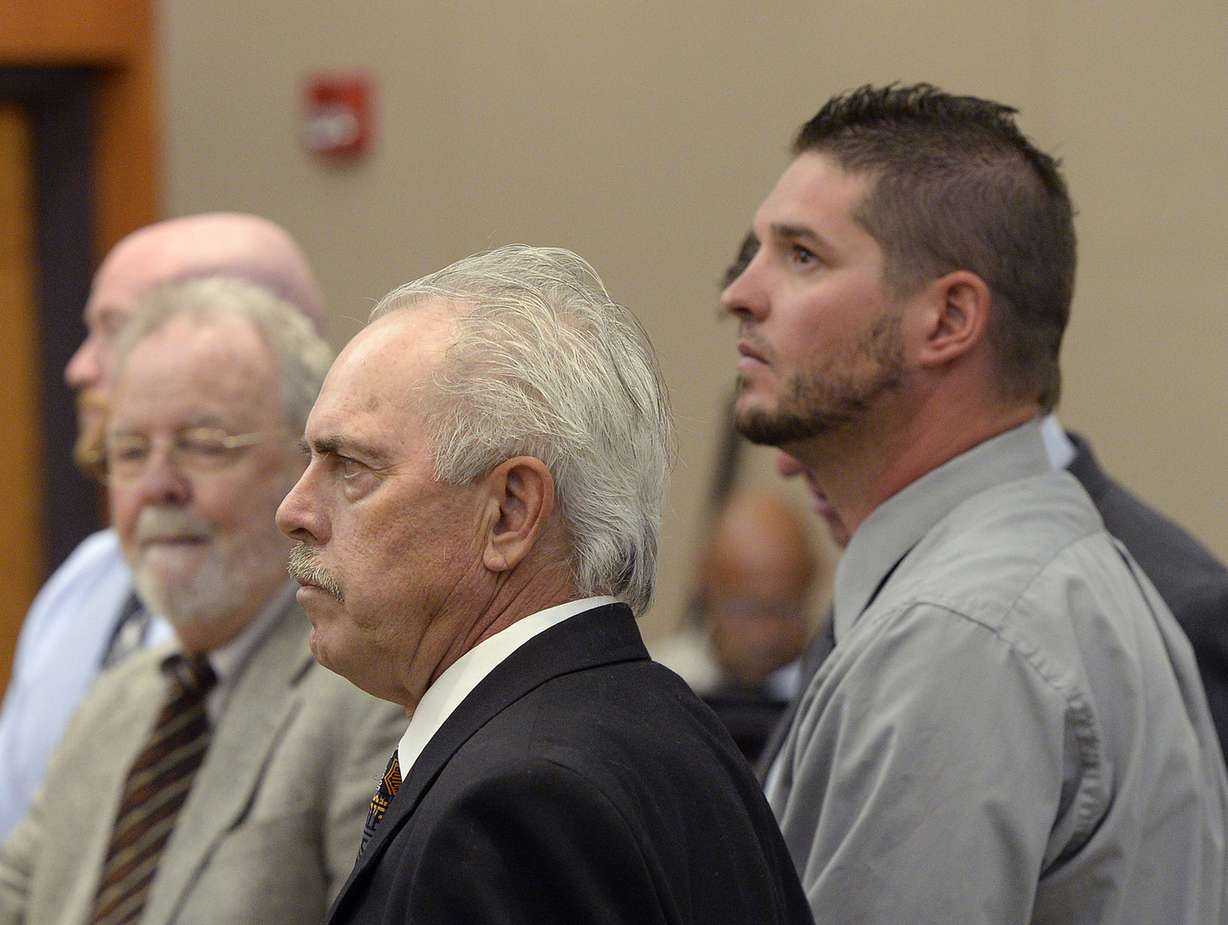 In their motion for a change of venue, which was granted last week, prosecutors argued that Daggett County is simply too small, and the case too high profile for the court to seat an unbiased jury.
Because Daggett County relied so much on the revenue it received from housing inmates from the Utah State Prison, prosecutors argued that many members of the community "may be angry" at the men for prompting the Department of Corrections to remove all of its inmates, essentially closing the jail.
On an annual basis, state payments for jail inmates make up nearly 30 percent of Daggett County's revenue — or about $1.4 million in 2016, according to Utah's transparency website.
Jorgensen's nearly 40-year career in law enforcement included almost 15 years with the Department of Corrections, before he retired in 2005 and moved to Daggett County.
He became the jail commander in 2007 after two convicted killers escaped from the facility and allegations of mismanagement came to light.
×
Photos
Related stories