Estimated read time: 3-4 minutes
This archived news story is available only for your personal, non-commercial use. Information in the story may be outdated or superseded by additional information. Reading or replaying the story in its archived form does not constitute a republication of the story.
SALT LAKE CITY — Here are 10 stories you may have missed this weekend. As always, click on the headline to read the full story.
1. 11-year-old girl hit, killed by trailer during parade in Nephi
An 11-year-old girl died Friday after falling off a truck that was participating in the Ute Stampede Western Heritage parade. The truck was at 240 S. Main around 5:30 p.m. when the girl fell off the back of the truck and was hit by the trailer being pulled behind it, Nephi Police Chief Michael Morgan said.
2. Memorial services held for UPD K-9 killed in the line of duty
Blue ribbons lined 6000 West Saturday morning to honor a member of the Unified Police Department who gave its all. Unified Police Department K-9 Dingo, a 7-year-old Belgian Malinois, was killed in the line of duty earlier this month while helping the U.S. Marshals Service take a fugitive into custody.
During a memorial ceremony Saturday, a video tribute of Dingo was played on a screen. If Dingo barking didn't bring tears to everyone's eyes, the bagpipes and other police K-9s lined up outside howling as his casket was brought by certainly did.
3. Evacuations lifted, crews continue to battle fire on Alpine mountainside
Twenty-five homes were evacuated as a precaution about 3 a.m. Sunday as crews continued to battle a fire on the mountainside east of Alpine, officials said. Later Sunday afternoon, however, fire officials lifted those evacuations, allowing about 120 displaced people to return to their homes.
Crews continued battling the blaze, which grew from about 50 acres when it started Saturday to about 400 acres Sunday.
4. Police ID 25-year-old woman killed in Magna shooting
A 25-year-old woman is dead after police say she was shot through a window of a Magna home early Sunday morning. Unified police say Paige Espinoza, of Murray, was found dead with a gunshot wound about 5:15 a.m. inside the home at 8360 W. Mix Ave. after police responded to a 911 call.
5. Police: 3-year-old from Fillmore dies in hot car in Las Vegas
A 3-year-old boy from Utah died Saturday after being left in a hot car for roughly an hour at a Las Vegas vacation resort, police say. Las Vegas-based News3LV reported that the boy has been identified as Chase Lee, of Fillmore.
Sports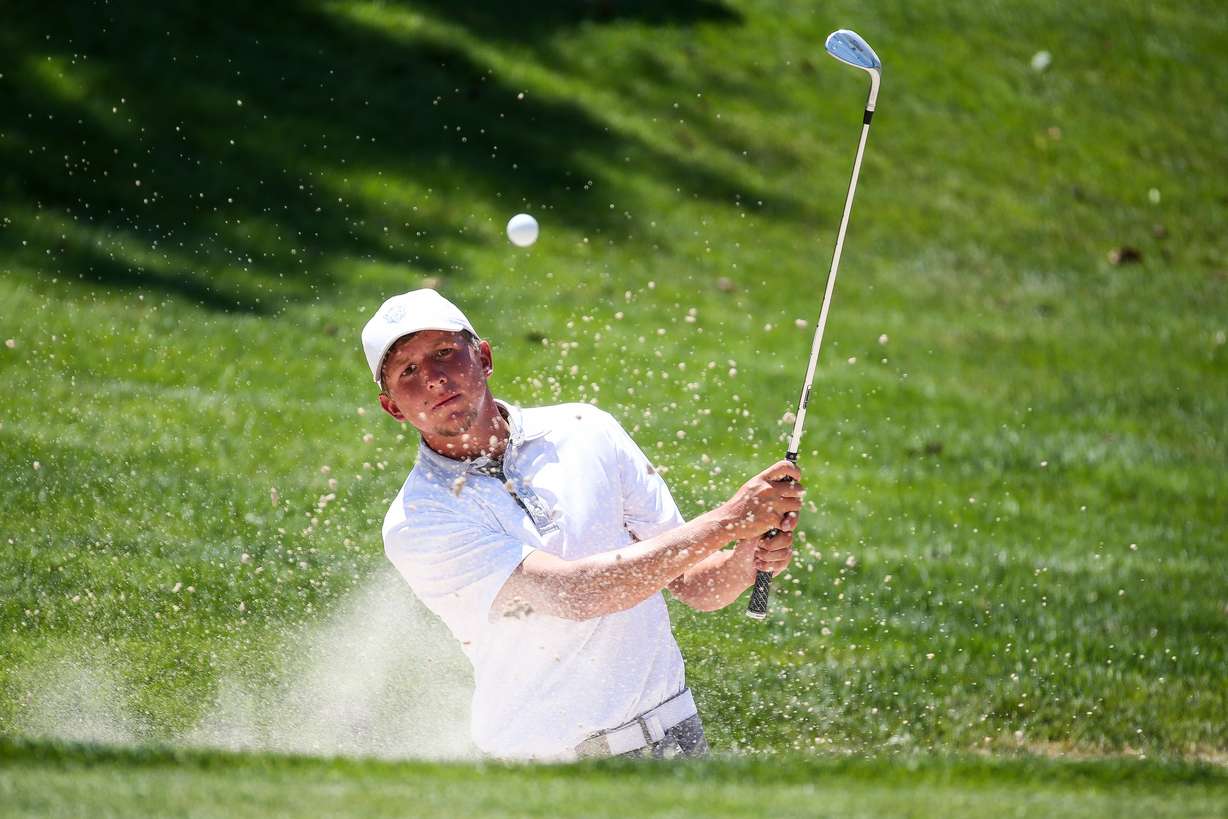 1. Back-nine spurt paces BYU freshman Hirsch to Utah State Amateur title
The former Viewmont High basketball player carded four birdies on the back nine and went on to a 7 and 5 victory over Utah State's Braydon Swapp at Ogden Golf & Country Club.
2. Salt Lake City's Winter Games chances improved, expert says
The International Olympic Committee's decision this week to pick both Paris and Los Angeles as the next two Summer Games' hosts is a break from tradition that one expert says could improve Salt Lake City's chances to host another Winter Games.
3. Video: Where have all the Jazzmen gone?
Just like the team's first playoff appearance in five years, the Utah Jazz's offseason has been an emotional roller coaster.
From the excitement of draft night to the disappointment and pain of Gordon Hayward's "indecision," Jazz fans have put their emotions through the ringer over the past month.
4. Drisdom's 3 helps Team Utah hold off Team Fredette in tourney opener
Former Utah standout Tim Drisdom hasn't played competitive basketball since 2008.
On Saturday, he made the most important shot of Team Utah's early run in The Basketball Tournament.
Drisdom's 3-pointer with one second left help Team Utah escape with a 100-97 win over Team Fredette in the opening round of The Basketball Tournament in Las Vegas.
5. Cousin's death motivating BYU's Canada in junior season
Squally Canada has hopes of being that guy. But after a life-changing event March 24, he's just happy to be alive.
×
Most recent Utah stories