Estimated read time: 3-4 minutes
This archived news story is available only for your personal, non-commercial use. Information in the story may be outdated or superseded by additional information. Reading or replaying the story in its archived form does not constitute a republication of the story.
DRAPER — Friends, family and fellow officers gathered Thursday for the unveiling of a statue honoring the life and service of Draper Police Sgt. Derek Johnson, who was shot and killed in the line of duty.
Draper Mayor Troy Walker and members of the Draper Honorary Colonels Association commissioned the statue to pay tribute to Johnson and to recognize the efforts made by officers throughout the law enforcement community.
The more than 10-foot-tall statue, titled The Guardian, depicts an officer holding a little girl to his chest in his right arm and placing his left arm around a boy standing by his side. At the base of the statue, a plaque reads: "This statue reflects the guardian relationship between a peace officer and those he or she has sworn to protect and to serve. It is through the unmistaken sense of duty and service that the officer is willing to sacrifice all, even their life, in defense of another."
"This is something that we always wanted to do, given the circumstances that happened back on Sept. 1, 2013," said Draper Police Chief Bryan Roberts.
On that day, Johnson was returning to the Draper police station at the end of his shift when he stopped to assist a vehicle that appeared to have been in a crash. The driver of the vehicle instead turned on Johnson, shooting him through the open passenger window before turning the gun on his girlfriend and then himself.
Both the driver, Timothy Troy Walker, and his girlfriend, Traci Vaillancourt, survived. Walker was sentenced to life in prison, and Vaillancourt took a plea deal and received 36 months of probation.
"You can look at this many different ways," Roberts said of the statue. "It could be a father going off to work, saying goodbye to his family. It could be an officer that just provided some service to folks in need."
Mark DeGraffenreid, the artist who designed the statue, said that while he typically enjoys creating statues for his own artistic expression, his most meaningful work comes from helping give vision to something important to a group of people, like Draper police.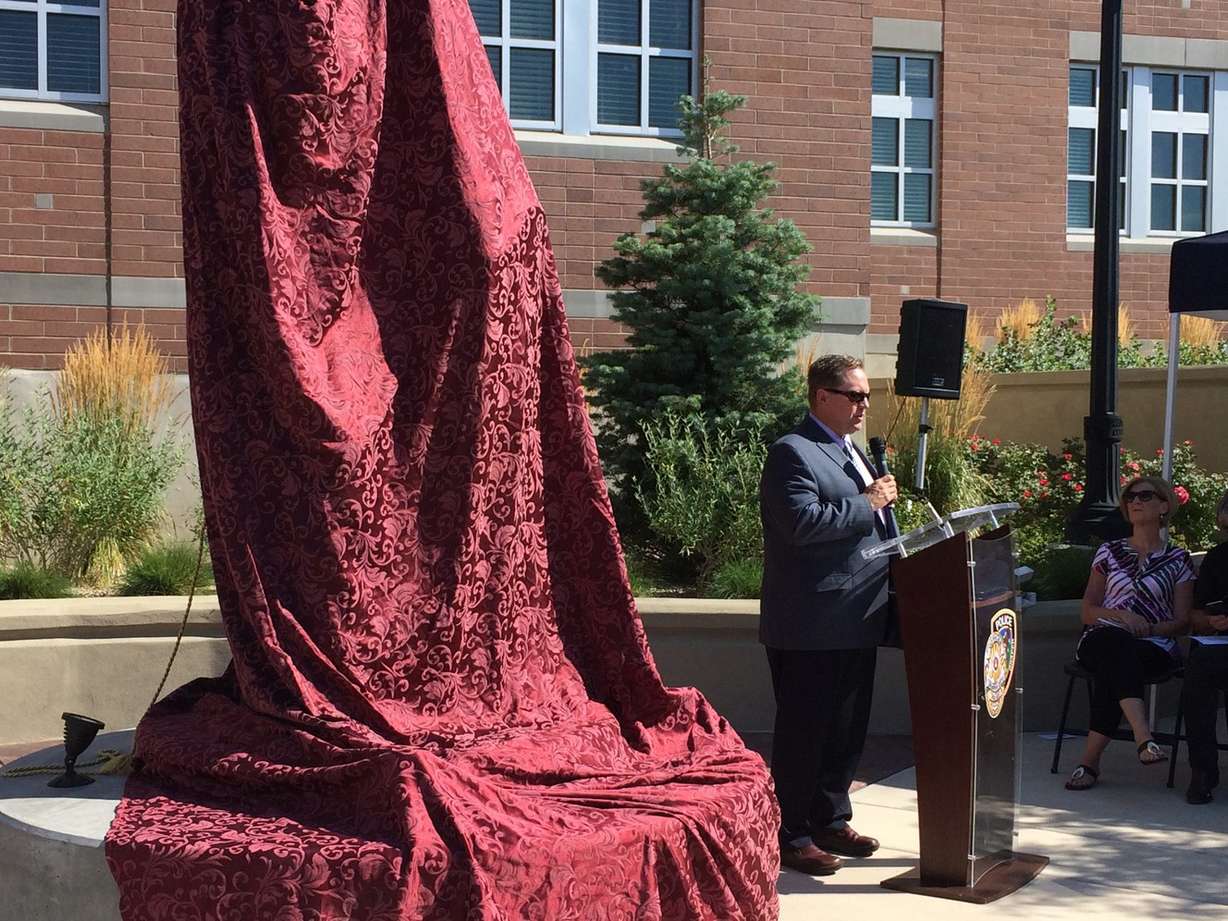 "When I look at this statue, going forward, I'm honestly probably going to see Derek," said Williams. "He stopped, and he was just there to help."
Williams said Johnson's willingness to help exemplifies the typical dedication by Draper's officers to be of assistance to their community.
"I think the other way I'm going to look at this statue, when I don't see Derek, I'm going to look at it and I'm going to see all of law enforcement in it," the mayor said.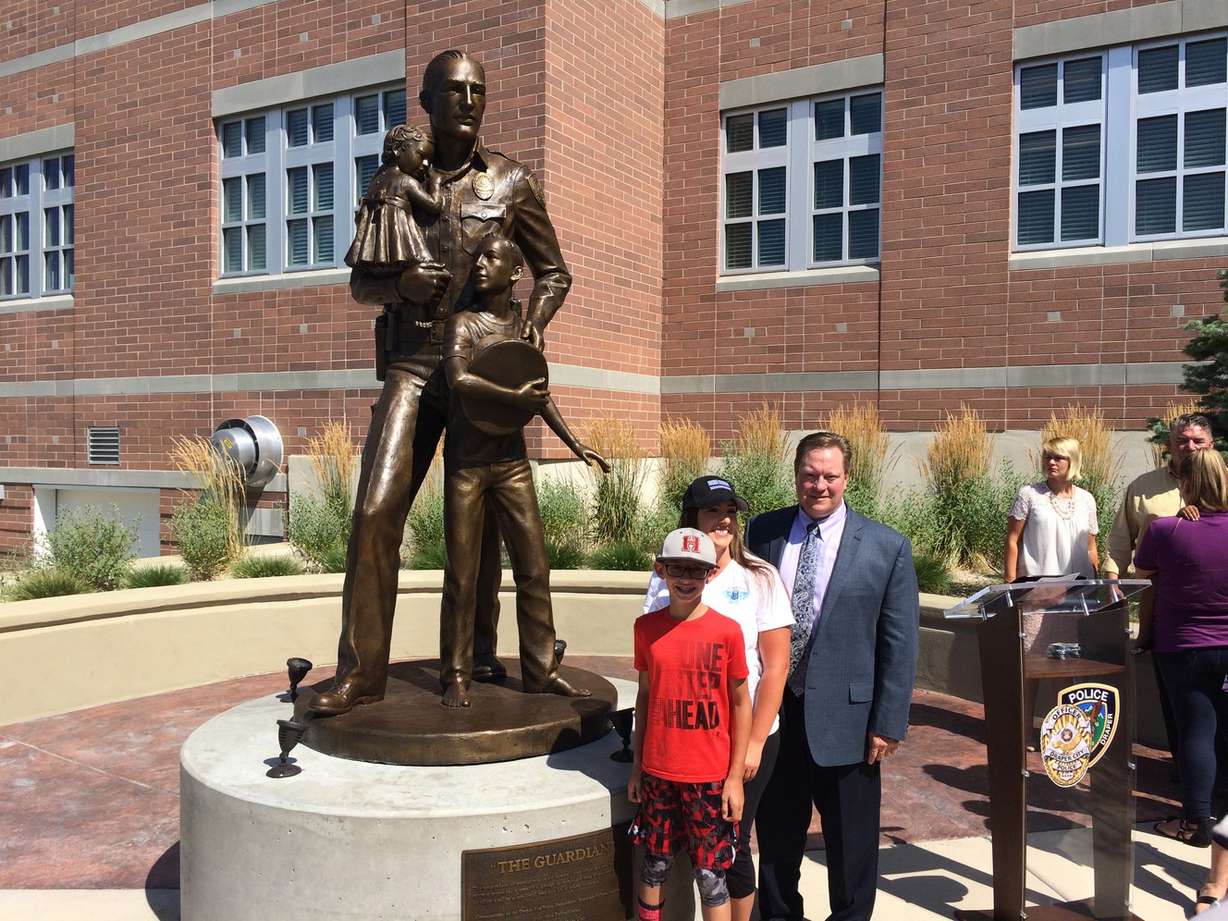 Draper City Manager David Dobbins said the statue also serves as a reminder of what makes the city a great community.
"I remember coming out and standing on these steps right here and just seeing this wave of people come around the corner of the building," Dobbins said, describing the support of the community on the day Johnson was murdered.
On Sept. 1, the Draper Police Department will recognize the fourth anniversary of Johnson's death by placing a placard in his memory at the base of the statue.
×
Photos
Related stories
Most recent Utah stories