Estimated read time: 3-4 minutes
This archived news story is available only for your personal, non-commercial use. Information in the story may be outdated or superseded by additional information. Reading or replaying the story in its archived form does not constitute a republication of the story.
In 1984, President Ronald Reagan officially proclaimed July as National Ice Cream Month and July 15 as National Ice Cream Day — the latter now taking place every third Sunday of July. He also asked the American people to "observe these events with appropriate ceremonies and activities." So the next time you gulp down a pint of Dreyer's mint chocolate chip for breakfast, tell yourself it's just an "appropriate ceremony" to observe Ice Cream Month. Guilt. Gone.
To help you celebrate this wonderful holiday, we've compiled five National Ice Cream Day/Month offers and promotions from national chains:
McDonald's
July 16
According to a recent survey by the International Dairy Foods Association, versatile vanilla is America's favorite ice cream flavor. Be a patriot this Sunday and treat yourself to a free soft serve vanilla cone from McDonald's. Simply download their app, redeem the "Free Vanilla Cone" offer and present it at any participating location.
July 16 — 2–5pm
One lucky participant will receive not just one free cone, but free ice cream for life. The winner will immediately realize their fortune as their scoop of vanilla will be served in a special "Golden Arches Cone." No tours of McDonald's ice cream factory will be provided, however.
July 14
Try a free sample of the new Mint Chocolate Chip Polar Pizza from noon–5pm at any participating location. This tasty innovation features a double fudge brownie crust and mint chocolate chip ice cream topped with OREO cookie bits, fudge and marshmallow.
July 16
Get exclusive offers on July 16 and throughout the rest of the month by downloading the Baskin-Robbins app.
July 31
Despite now offering more than 31 flavors, Baskin-Robbins still incorporates that trademark number in plenty of promotions — "1,300+" just isn't as catchy. On July 31, all regular and kids-sized scoops will be sold for just $1.50.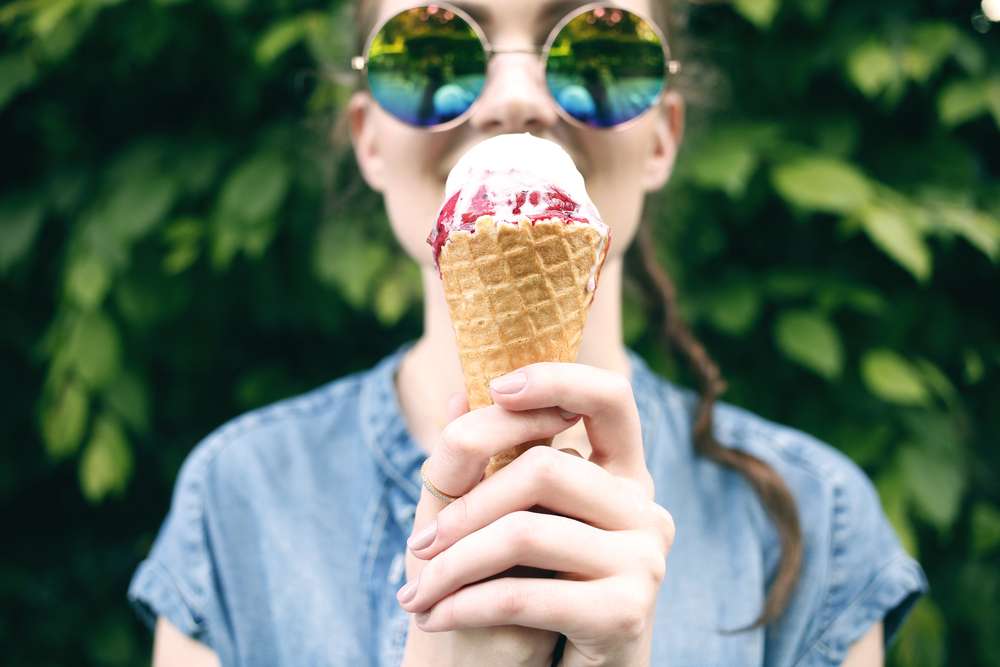 Dairy Queen
Anytime
Sign up for Dairy Queen emails — or as their marketing team would like us to say, join the Blizzard Fan Club ® — to get a BOGO coupon for a Blizzard. Furthermore, you'll get what DQ calls "an extra special coupon on your birthday and surprise on your anniversary."
July 27
On Miracle Treat Day, Dairy Queen will donate $1 from every Blizzard sold to local Children's Miracle Network Hospitals. The campaign generated over $4 million of donations last year.
Cold Stone
Anytime
Sign up for Cold Stone emails to get a BOGO coupon for Cold Stone Creations and another one for your birthday. Other perks include member-only offers and opportunities to win prizes throughout the year.
PetSmart
July 16
National Ice Cream Day is such a big deal that it transcends industries — even PetSmart is joining in the party. This Sunday, free Doggie Ice Cream Sundaes will be served to any dogs visiting a PetsHotel location. These vanilla-flavored treats are nondairy, topped with dog biscuit sprinkles and, of course, safe for our furry friends.
Craving more savings? Check out KSL Deals for sweet summer deals on activities, events and more!
×