Estimated read time: 2-3 minutes
This archived news story is available only for your personal, non-commercial use. Information in the story may be outdated or superseded by additional information. Reading or replaying the story in its archived form does not constitute a republication of the story.
TOOELE COUNTY — Firefighters have warned for months about the potential hazards of fireworks, open campfires and general carelessness, but sometimes, people don't have to do anything at all for a fire to start.
Such was the case Tuesday, when a brush fire apparently began on its own in a pile of grass clippings left in a vacant lot near the corner of Aberdeen Lane and Village Boulevard in Stansbury Park.
"As the heat increases and the ambient temperatures outside increase, we get spontaneous combustion," said Ryan Willden, spokesman for the North Tooele Fire District. "The bacteria inside of that compost material just gets hot."
Willden called the circumstance that played out after 1 p.m. Tuesday "rare," but said it had been known to happen before.
"It's pretty scary if the grass is setting itself on fire," Willden said. "You think of things like this, and there's a lot that can go wrong."
Homeowner Mary Holdstock said her family had not deposited grass clippings on the vacant lot, but that other families had.
"The other day, my husband had asked them to spread (the clippings) out if they drop them because he felt like they were getting too piled up," she said.
Holdstock said she was grateful to her neighbors for helping to suppress the fire, noting that several came out with their hoses.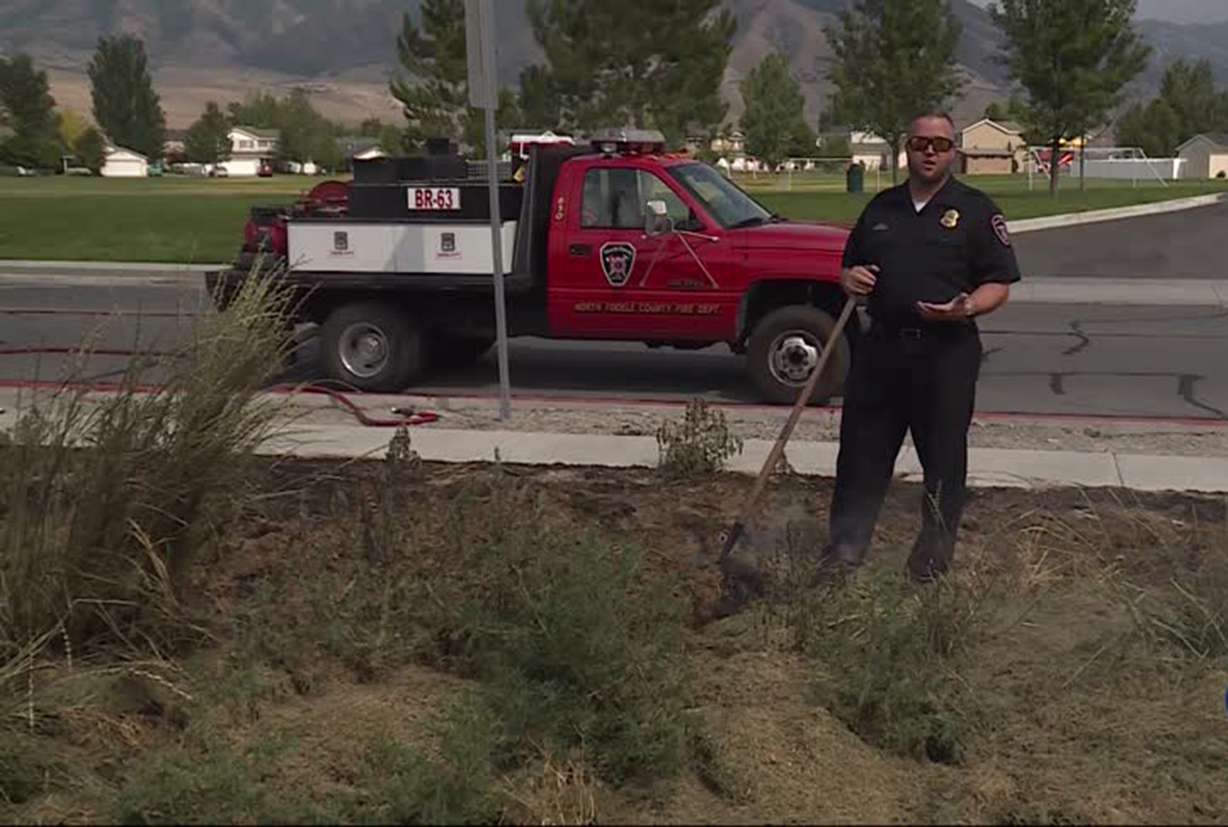 Firefighters and neighbors were able to keep the flames away from houses.
"My grandma yelled, 'fire, fire' and we ran out and (the flames) were at least 8 feet tall," said Caleb Buell, who watched the response unfold from his grandmother's house across the street.
Willden encouraged homeowners to be cautious and to turn over compost once to twice a week to release collected heat.
"Be safe," Holdstock said, following the ordeal. "Dispose of your clippings and your yard waste properly."
×
Photos