Estimated read time: 3-4 minutes
This archived news story is available only for your personal, non-commercial use. Information in the story may be outdated or superseded by additional information. Reading or replaying the story in its archived form does not constitute a republication of the story.
SALT LAKE CITY — Monday is here again, rearing its ugly head, which signals a new workweek and the end of our glorious weekend.
If your workload has you feeling a bit down, we have a boost for you. The KSL.com "Make Your Week" column features uplifting stories sent in from people outside the newsroom.
To send in the stories that have made your day better, email them in 100 words or fewer to fjolley@ksl.com. Photos and videos are encouraged.
Friendly neighbors
Niki C.
"I was at my 97-year-old grandpa's house visiting recently, and I was struck by the kindness of two (of his) neighbors. They stopped by after work and fixed a few things for my grandpa. When my grandpa went to pull out his checkbook, they refused. The more amazing thing is they spent almost an hour afterward chatting with my grandpa. Just before they came, he was just telling me how long the days are when he doesn't get people stopping by. I am so grateful for people who love my grandpa as much as I do."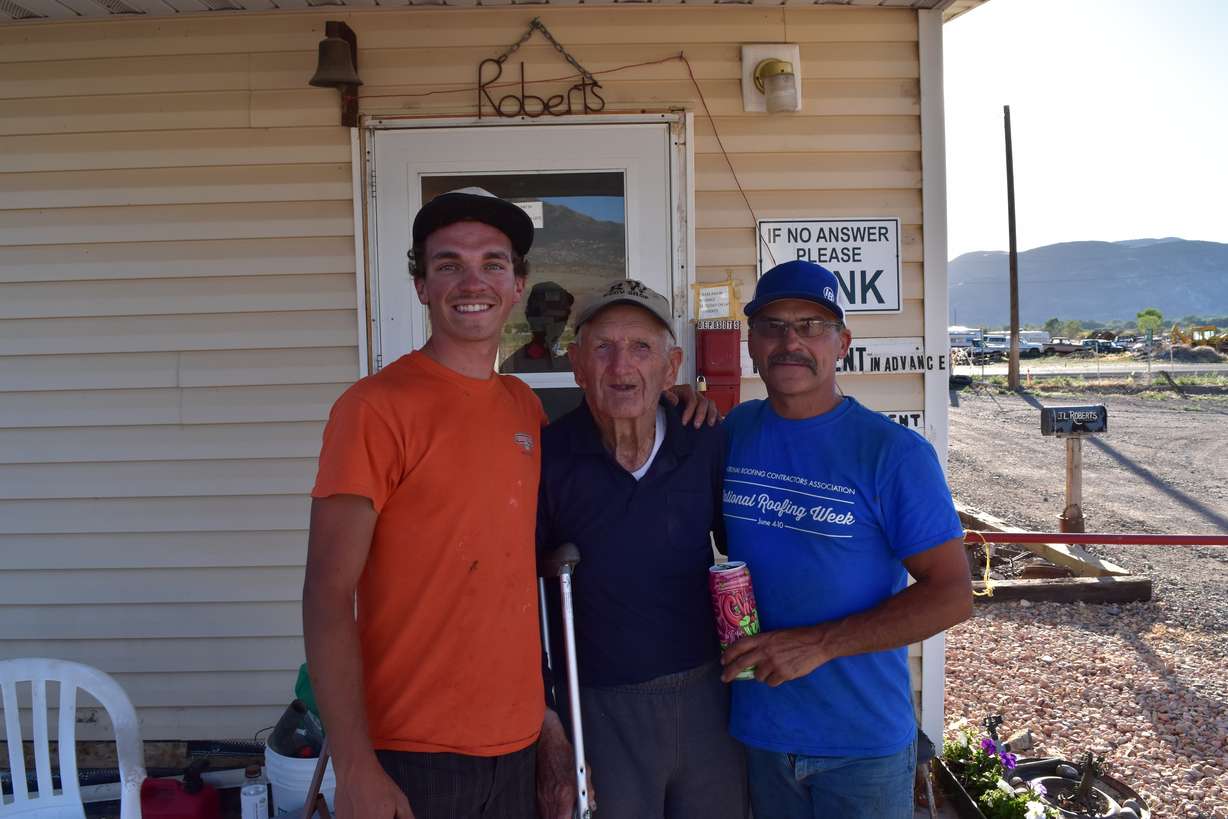 Lost wallet tragedy turns into incredibly kind act
Megan D.
"My 13-year-old son went to Nickel Mania with his friend and lost his wallet which contained his fishing license, a Fiiz punch card and his hard-earned $80. He had been pulling weeds and mowing lawns all summer to earn enough money to go deep sea fishing with his uncles on vacation. He was devastated.
"I put a plea out on our Spanish Fork Community Facebook page that if anyone found the wallet to please turn it in or to contact me. We chalked it up to "just a life lesson about being honest if you find something that isn't yours," and also not taking all your money everywhere you go.
"About five hours later, we got a call from Nickel Mania that they had something for us. When we got there, we hoped it was the wallet but no luck. It was better — a random stranger had left a note as well as $120 so he could replace his wallet and his fishing license and still have enough money to go fishing with his uncles. We also had the owner of Fiiz contact me to bring him down for a treat on her. This is a lesson we will never forget. Strangers are amazing and have shown my son that there is kindness everywhere you look."
Never giving up
Cindy O.
"My dad's 82 (and the) oldest one to run the Freedom Run in Provo (as far as I know.) He fell very close to the finish line after running a 5K. He got up and with the help of two good Samaritans on each side of him, finished the race. … My dad received a trophy (they actually made up a category for him, normally the age bracket is 70 and up.) It's a great story of never giving up even when we fall, hope and enduring (he actually ended up going to the ER after and his eye was swollen closed that night.) I believe people need happy stories to counteract all of the negative."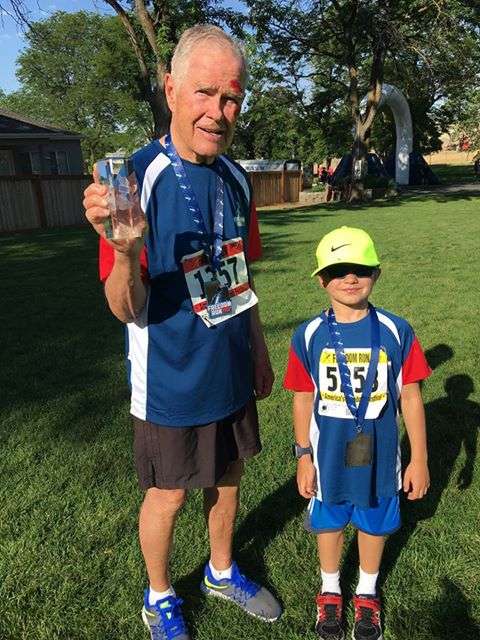 ×
Photos
Most recent Utah stories