Estimated read time: 3-4 minutes
This archived news story is available only for your personal, non-commercial use. Information in the story may be outdated or superseded by additional information. Reading or replaying the story in its archived form does not constitute a republication of the story.
SOUTH JORDAN — Most kids spend much of their time playing with other children their own age. But for some, having fun involves learning how to become a successful entrepreneur.
Landon Pack, 11, has a passion for business. Before junior high school, he started selling lemonade in his neighborhood. He learned quickly that if done right, there was money to be made in the beverage business. And it wasn't long before he branched out into other products, such as novelty items.
"I bought 75 (lightsabers) and sold them for six bucks a piece," he explained. "I sold all of them pretty quickly!"
He became interested in business through his banker father and watching television shows like "Shark Tank" and "The Profit," which show budding entrepreneurs pitching their ideas to successful businesspeople in hopes of getting them to invest in their ideas and concepts.
"Creating your own products is exciting," Landon said. "And I like learning these business skills."
On Saturday, it was custom logo T-shirts that Landon was offering at the Children's Entrepreneur Market in South Jordan. He said expanding to online channels is his next goal so that he can broaden his potential audience and one day create his own clothing brand.
The event was organized to help kids ranging in age from 4 to 16 learn the basics regarding entrepreneurship, explained organizer Sarah Asay.
"We hope the kids are learning to be confident in coming up with a product, pricing it, interfacing with customers and managing their money," she said. "Next year, we hope to build an entire educational program."
She said the aim is to engage children at a young age to create an ongoing interest in business and entrepreneurship.
"They will work in groups to improve their products and learn about marketing," Asay said. "We'll have teachers working to help them understand more adult concepts like taxes."
The program would progress to "seeding" startups similar to the aforementioned reality shows, she added.
"They will be able to be mentored by real business owners in the community and get some real money, real traction and get these kids started in business," she said.
The original founder of the market event also started — along with his younger siblings — selling lemonade to make money. Kayden Peter, 10, said that when they realized that he could "make some really good money," he wanted to figure out a way to expand the possibilities for himself and others who had an interest in business.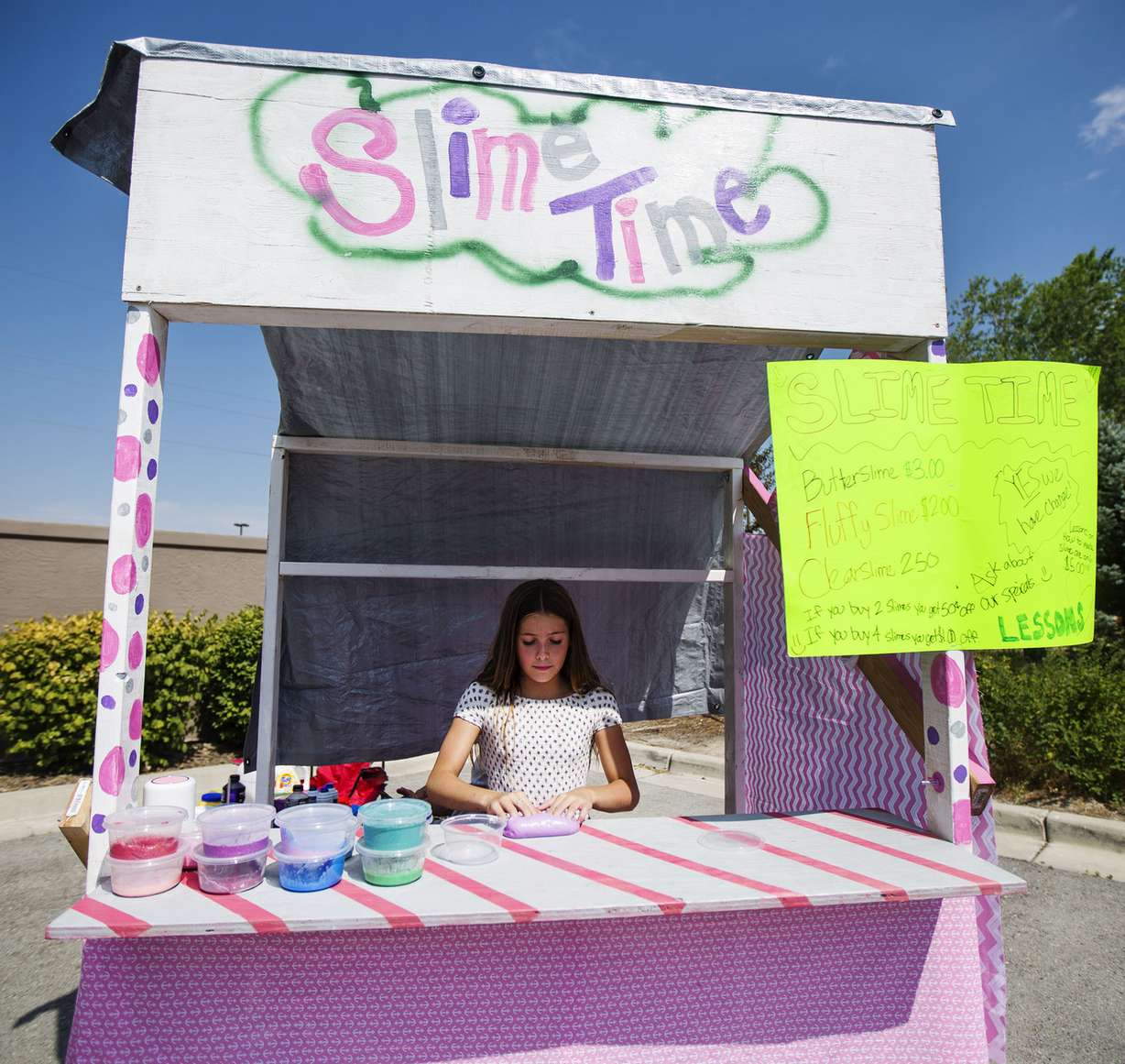 His parents helped create a social media page online that attracted other kids who wanted to participate. In less than a year, the Children's Entrepreneur Market has grown from 80 participants to around 200, he said.
Besides lemonade, Kayden sold handmade solar system bracelets and keychains, which have been successful products over the past year or so. Each week, he would split his earnings into savings, investments and spending. Recently, Kayden and his siblings "invested" in an above-ground swimming pool in their yard.
Looking forward, he said getting an early start on learning about business can pay big dividends long term.
"It's very good to start making a business now because you can (gain experience) the older you get," he said. "If you start when you're young, you have a longer span (of time) to grow."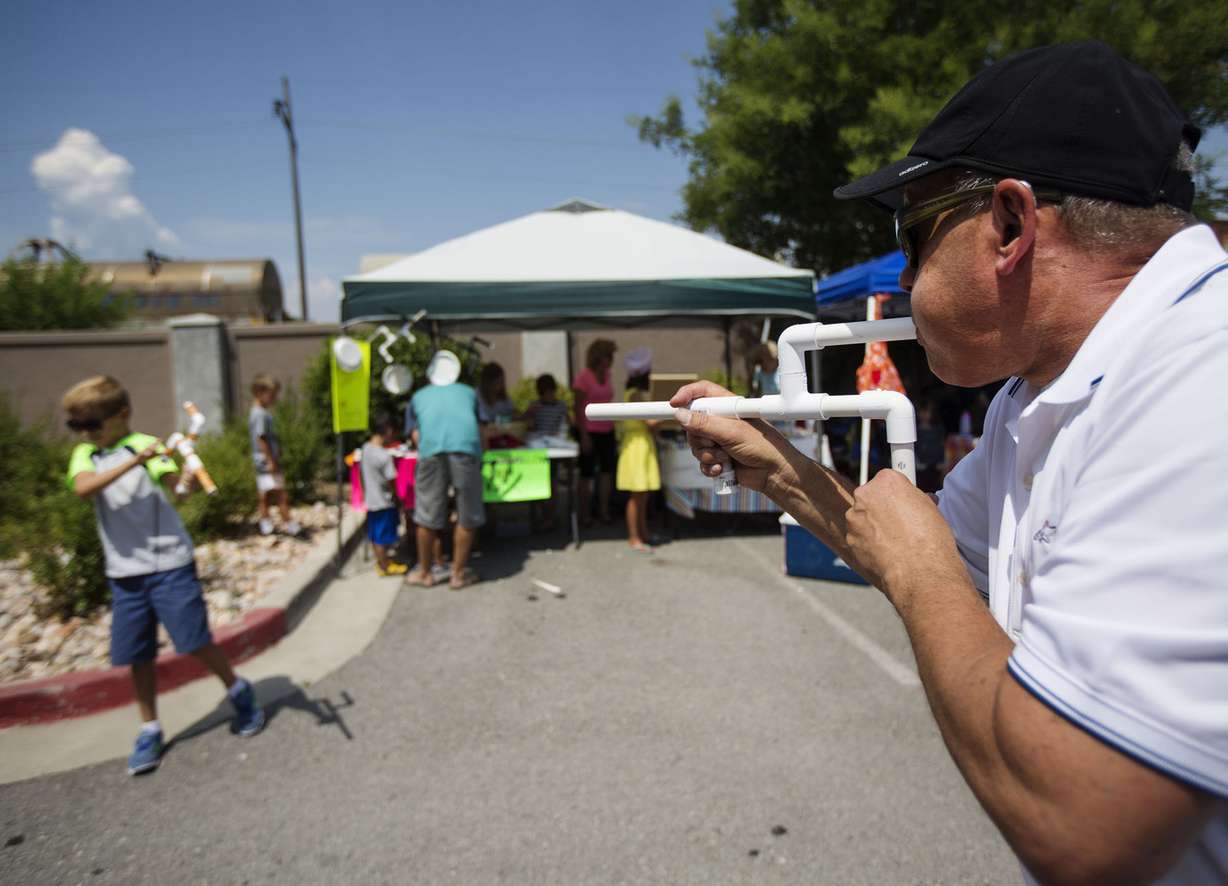 Mandy and Spencer Pack — Landon's parents — said he has shown an affinity for entrepreneurship for some time and it's a trait they want to cultivate as he matures.
"A lot of it came naturally to him," Mandy, 33, said. "We just kind of look for opportunities to get him (exposed)."
She said they are humbled by their son's ambition to excel.
"I appreciate his willingness to do these things, and whatever we can do to support him is what we'll do," she added.
Spencer Pack, 37, said his son has always had a good work ethic and his desire to strive gives them hope that he can be successful as an adult.
"In this world of uncertainty, the people that can be creative and have perseverance to succeed tend to do well (in life)," he said. "He has a lot of great qualities."
×
Photos
Most recent Utah stories