Estimated read time: 2-3 minutes
This archived news story is available only for your personal, non-commercial use. Information in the story may be outdated or superseded by additional information. Reading or replaying the story in its archived form does not constitute a republication of the story.
PLEASANT GROVE — DeAnn Smith and her husband Kevin knew Tuesday morning was going to come early. But for them, July Fourth always does.
"It puts a whole new meaning to dawn's early light," DeAnn Smith said.
"My wife does this every year," Kevin Smith said.
The T-shirts, the hats, the earrings: If it's red, white and blue, chances are the Smiths are involved.
"I'm very patriotic," DeAnn Smith. "I've got my flags flying in my yard."
"Because we are a very patriotic family and we like to show it," her husband added.
So when they heard about the big flag in Pleasant Grove being unfurled in Grove Creek Canyon, they and thousands like them had to see it.
"Oh my goodness, yes. It's going to be huge. It's going to be beautiful with the sun coming up," DeAnn Smith said.
Kevin Smith couldn't agree more.
"It's awe-inspiring. It's amazing," he said.
Spectators got to walk under a giant American flag hanging in Grove Creek Canyon. When the cannon fired signaling it was time, this American flag, about a quarter-acre big, slowly started filling camera rolls, imaginations and the huge gap between left and right — and we're not just talking mountain peaks.
"It is events like this that do bring us together. We just need to make it more," Kevin Smith said.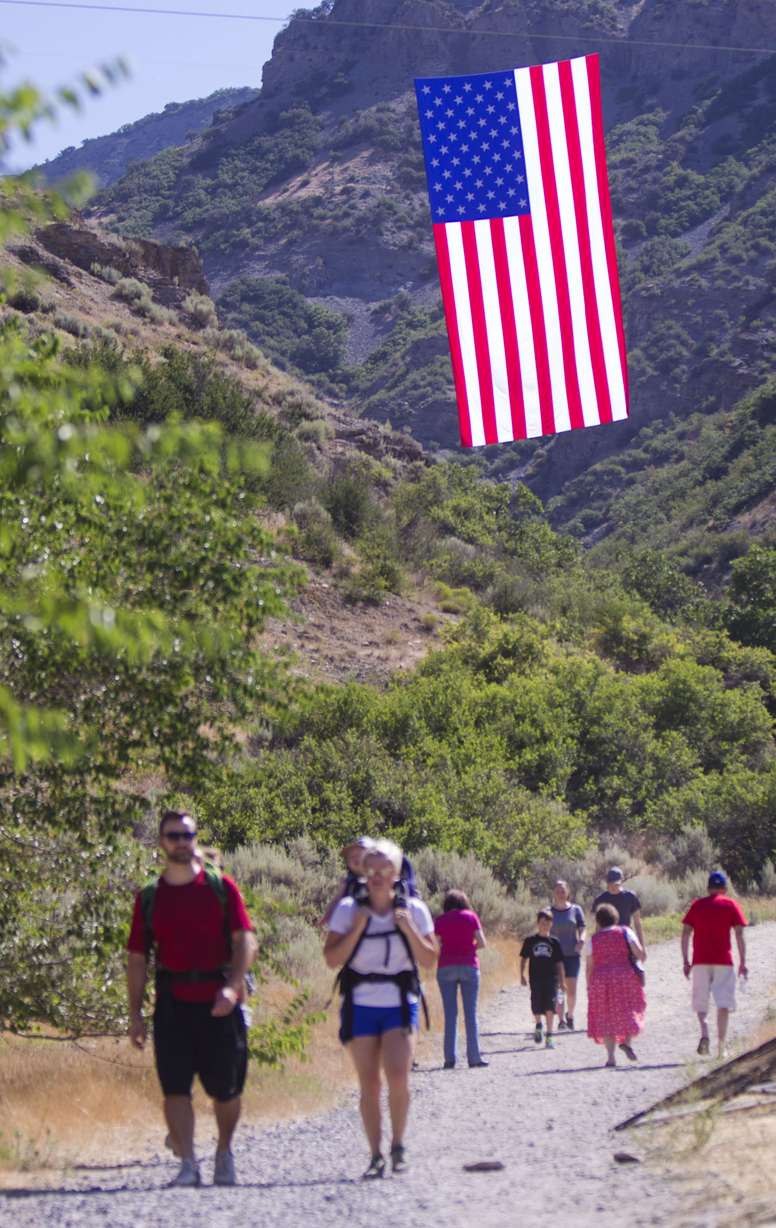 Because at the event, no one could tell who the Democrats and Republicans were. All were just Americans.
"(I) got a lot of family that has served, so I'm proud to say they served," DeAnn Smith said. "I even have some family that gave their lives on foreign soil."
It's why the group called Follow The Flag put the event together. Because as the Smiths reiterated, July Fourth should be a reminder that despite all the differences we have, we're still on the same team.
"We're not perfect. Our country is filled with flaws, but we're always doing it for the right reasons. I'm just proud. I'm proud to be an American," DeAnn Smith said.
×
Photos
Most recent Utah stories