This archived news story is available only for your personal, non-commercial use. Information in the story may be outdated or superseded by additional information. Reading or replaying the story in its archived form does not constitute a republication of the story.
Choosing where to live is a single decision that impacts nearly every part of a person's life from friends and associations, work and commute, options for eating, shopping and recreation, and much more.
With these factors in mind, more and more people are choosing to make their homes in Lehi, a city in northern Utah County making waves as the 11th fastest-growing city in the country and a hub for tech companies and entrepreneurship.
And within Lehi, a Master Planned Development called Traverse Mountain, tucked away on the hillside near I-15 and the Point of the Mountain, is attracting businesses and new residents at a rapid rate. Many have even begun referring to this area as the Heart of the Silicon Slopes, a nickname given to the stretch of cities in Utah bursting with tech entrepreneurship. So what is drawing people and businesses in droves to Traverse Mountain?
1. Lifestyle.
For those looking for a place with plenty of things to do, Traverse Mountain makes a great home. Nestled into the mountainside, it provides residents with 8 parks, tennis courts, community pool, clubhouse, paved & natural trails, public & private schools and tree-lined streets. Thanksgiving Point, a sprawling complex with gardens, a movie theater, the popular Curiosity Museum, Museum of Ancient Life, Farm Country with pony rides and a petting zoo, Cornbelly's, and a calendar full of events and activities such as fireworks, hay maze, and more, just minutes away.
Traverse Mountain residents and families can also enjoy longtime Lehi City community events, like the Lehi Rodeo, Lehi Food Truck Underground at Margaret Wines Park and the Foam Day, a popular annual event where kids play in foam sprayed by fire trucks. These traditions and events help maintain the area's hometown roots and feeling of community in the fast-growing area.
2. Easier commute.
Those who live in Traverse Mountain and work at one of the many companies nearby enjoy a short commute (which researchers say can help people avoid a wide range of health ailments, like hypertension and obesity), whether they work in Lehi, southern Salt Lake County or northern Utah County. Deciding to live in Traverse Mountain means your commute could turn into a drive down the road.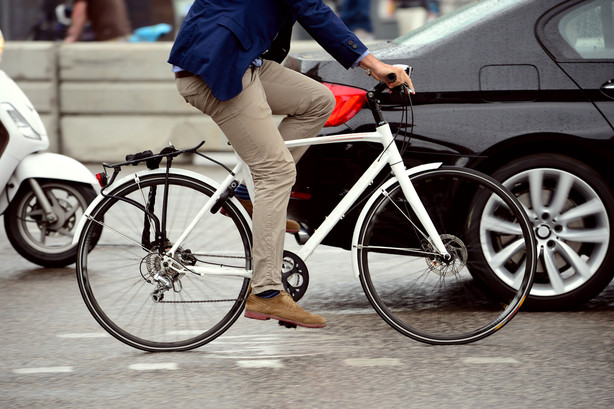 3. Shopping.
Living in Traverse Mountain provides the convenience of living minutes away from anything a person might need. Shop for clothing, shoes, housewares and accessories at the Outlets at Traverse Mountain, featuring all your favorite outlet stores. For those in need of outdoor equipment, hunting, fishing or camping gear, you'll enjoy spending time at the 175,000-square-foot Cabela's store right around the corner. Prepare for the family dinner or neighborhood barbecue with a visit to the new Harmon's Neighborhood Grocer just down the street in the retail center The Terrace at Traverse Mountain. For those who value living close to shopping, Traverse Mountain provides its residents an impressive number and variety of options. No other master planned community has this at its doorstep.
4. Restaurants.
Access to a variety of tasty, fresh food is an important consideration people make when choosing where to live. Traverse Mountain provides a variety of new options and old favorites to please everyone from kiddos to foodies: R&R BBQ for savory meats, Tsunami for sushi lovers, Cafe Rio for its go-to salads and burritos, Village Baker for a delicious sandwich on fresh bread, and dozens more (totaling 40+). Plus, the list of restaurants keeps growing with more restaurants joining the Traverse neighborhood all the time and with dozens of other popular options just minutes away on the other side of I-15.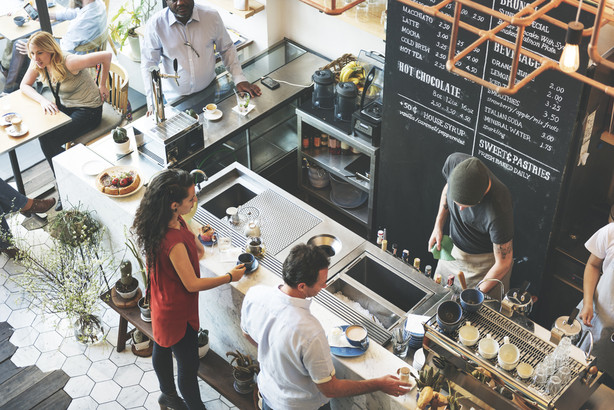 5. Proximity to career opportunities.
Traverse Mountain is quickly gaining attention as the epicenter or heart of innovation and entrepreneurship. When Adobe completed construction on an impressive campus in Traverse Mountain in 2012, other companies and developers started to take note. Today, other businesses like imFlash, Ancestry.com, Exactware, Entrata, Microsoft, Vivint and many other fast-growing tech companies have set up shop nearby, making Traverse Mountain an ideal place to live, with plentiful, world-class career opportunities within walking distance.
6. Homes.
Whether a person or family is looking for a place to rent, townhouse, traditional home or large custom home, Traverse Mountain provides a variety of beautiful housing opportunities for your needs. The variety of housing options creates a diverse and welcoming community. Vista Ridge on Traverse Mountain is one of these beautiful new communities in the area that provides spacious lots and breathtaking vistas of the valley, adjacent to an amazing 13,000-square-foot clubhouse, pool, with plans for soccer and practice fields.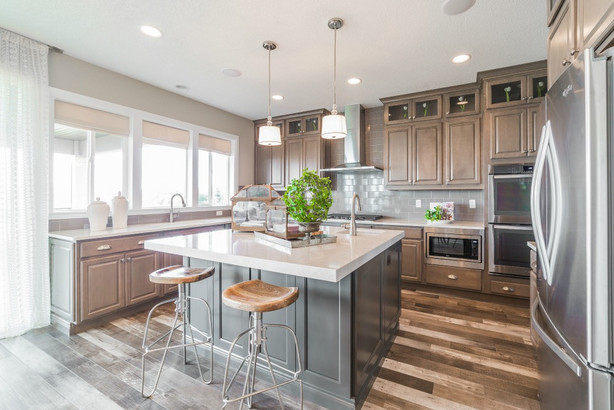 Virtual tour of homes in Vista Ridge
Open full-screen for the best virtual tour experience.
Think Traverse Mountain is the right choice for you and your family? Contact Fieldstone Homes today for more information on how you can make the heart of Silicon Slopes your home.
×