Estimated read time: Less than a minute
This archived news story is available only for your personal, non-commercial use. Information in the story may be outdated or superseded by additional information. Reading or replaying the story in its archived form does not constitute a republication of the story.
Steve Roberts says John McCain needed a game changer last night. Did he get one? "No. In fact, he lost ground on the key issue - the economy." Steve said that as he was watching the two candidates walk around the stage, the image of Bob Dole, an aging hero and statesman, debating a younger, more vibrant Bill Clinton flashed in his mind, and he wondered - am I seeing that match-up all over again and will we see the same end result. Click here to hear more from Steve.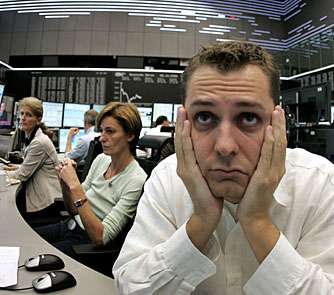 When Utah's Morning News went on the air this morning at 5:00 AM, the futures markets were tanking, down nearly 300 points on the DOW. Then, during the 5:00 hour, the Fed, in conjunction with other central banks around the world, cut interest rates. DOW futures immediately swung to the positive, but it didn't last. Just before the opening bell, they were 300 points in the red again, then just after the bell - back up into the green. What's going on and what will be the lasting effect of the rate cut? Grant and Amanda spoke with ABC News Business Editor Charles Herman this morning. Click here to hear the interview.
×
Most recent News stories