Estimated read time: 3-4 minutes
This archived news story is available only for your personal, non-commercial use. Information in the story may be outdated or superseded by additional information. Reading or replaying the story in its archived form does not constitute a republication of the story.
SALT LAKE CITY — Tens of thousands of people lined the streets of downtown Salt Lake City on a hot Sunday for the annual Utah Pride Parade.
The parade capped off a week of celebration surrounding the 42nd annual Utah Pride Festival. The festival has grown from its small origins to including more than 50,000 participants Sunday.
The growth of the festival and the parade were evident Sunday as nearly 140 parade entries stretched the event to more than two hours. Local companies, organizations of veterans and educators, along with local churches joined major corporations in marching on Sunday, including Delta Airlines, Netflix, Ikea, Sheraton and Visa.
Many of Salt Lake City's top leaders, such as Mayor Jackie Biskupski, Police Chief Mike Brown, Fire Chief Karl Lieb and Salt Lake County District Attorney Sim Gill participated in the festivities.
Salt Lake police estimated between 35,000 and 40,000 people attended Sunday's parade.
This year's parade theme was "Pride Elevated" and organizers recognized the man credited with creating the rainbow flag, Gilbert Baker, who died on March 31. The goal of the Pride Elevated theme was to encompass a number of progressive values, including environmental concerns, immigrant rights, reproductive rights, equal pay for women and efforts against racism.
In addition to a sea of rainbow flags, many parade participants also carried signs Sunday with messages of love, unity and tolerance. Some attempted to raise important social messages by reminding those in the LGBT community, particularly the youth, that there this is help available for those having suicidal thoughts.
As has been the case all week during gay pride events, about a dozen protestors holding large signs condemning the gay community, mainly on the grounds of religion, stood along the parade route and yelled at participants as they walked by, saying things such as, "You should be ashamed." An equal number of Salt Lake police officers stood close to keep the peace, intervening when some arguments between protestors and spectators became heated.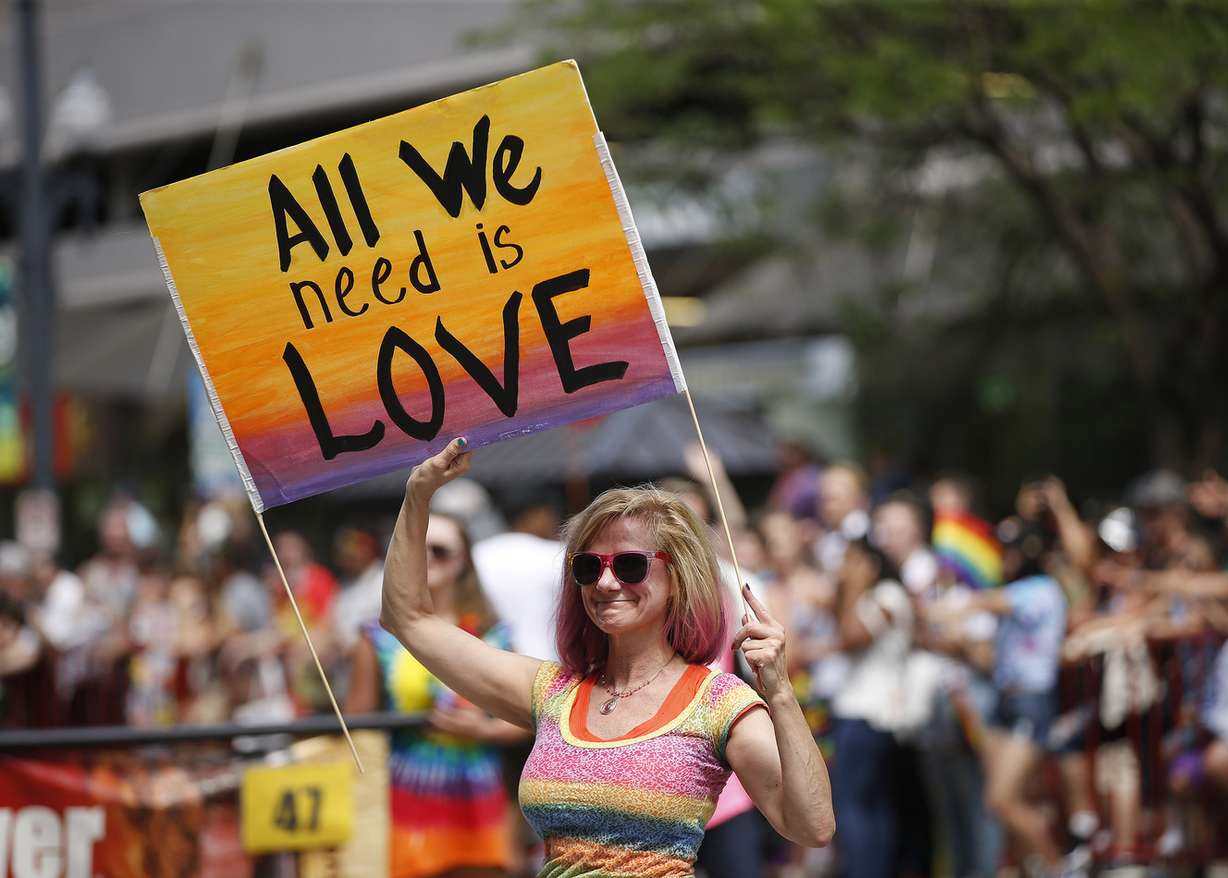 Mostly, however, the protestors became the backdrop for numerous pictures taken by both parade participants and spectators. Many stopped to pose within a couple of feet to even a couple of inches in front of the protestors. Some carried their own signs and stood between protestors.
"I protest the protestors," said Josh Shua, who carried his own signs and stood among the protestors for the duration of the entire parade. "Someone needs to remind them what a bunch of hypocrites they are. And I think there's no better way to fight fire then with fire."
While many of the protestors wore shirts and carried signs stating "Fear God," "Jesus Saves" and proclaiming homosexuality a "sin," Shua fired back by citing Bible verses of his own, stating, "Thirty-seven times it mentions you should not pass judgment on your fellow man."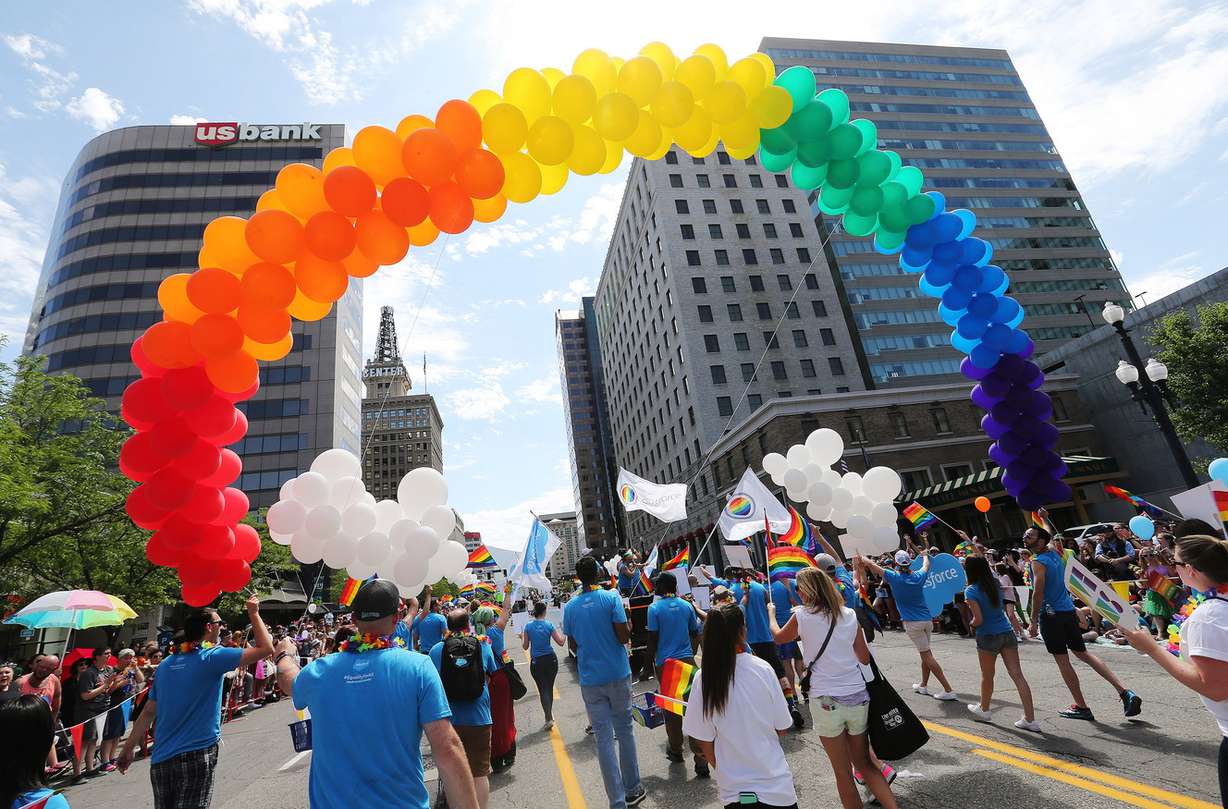 Others, however, simply tried to give the protestors flowers as they marched by and told them that they loved everyone, even them.
The protests come less than 24 hours after anti-gay protestors gathered outside Club Jam, 750 N. 300 West, late Saturday night. Police were called when things got heated between protestors and club-goers. Police believe the same protestors were involved in each incident. Salt Lake Police Sgt. Brandon Shearer said no one was arrested.
In many cases this weekend, Shearer said it was the protestors who called police due to heated arguments with those they incited. He said several of the protestors are people who have held similar protests at other events, such as the semi-annual general conference of The Church of Jesus Christ of Latter-day Saints.
The parade also followed a pride march and rally held Friday in Salt Lake City.
×
Photos
Most recent Utah stories