Estimated read time: 5-6 minutes
This archived news story is available only for your personal, non-commercial use. Information in the story may be outdated or superseded by additional information. Reading or replaying the story in its archived form does not constitute a republication of the story.
SALT LAKE CITY — The next step in the evolution of personal health technology is here.
Over the past few years, step trackers and fitness wearables have largely been the go-to technology for a healthier lifestyle, but trends are shifting. Monitoring your heart rate and tracking steps is only part of the equation. Sleep tech has become increasingly popular and helped more people discover the importance of a good night's rest.
Sleep habits have been linked to healthy brain function and emotional well-being. Healthy sleep improves learning and daytime performance. Lack of sleep leads to increased risk of heart disease, kidney disease, high blood pressure, diabetes and stroke. The recommended amount of sleep is seven to nine hours a night for adults ages 26 to 64, yet nearly 40 percent of Americans report that they're getting less than that.
Investing in sleep technology is one way to ensure quality sleep. A study jointly conducted by the National Sleep Foundation and the Consumer Electronics Association in 2015 researched sleep technology and how it affected customers' health.
Fifty-one percent of sleep technology owners said they were sleeping better, and 49 percent said they have felt healthier since they started using the technology.
Sleep technology is an exciting new area of innovation with imaginative new products now available at affordable prices. Get one step closer to a healthier and happier life by checking out these seven sleep gadgets that promote better sleep:
Snoring not only interrupts your partner's sleep, but it can interrupt your sleep as well. The Sleep Nora system is a small device you place under your pillow that's designed to monitor your breathing and gently inflate when it senses your snoring.
Snoring is generally the result of airways collapsing as the upper throat muscles relax during sleep. Once Nora detects snoring, it gently moves the head by activating a silent pump that inflates and deflates the insert sitting under the pillow. This slight movement stimulates the relaxed throat muscles and as a result, the airway assumes its natural position, allowing you to breathe normally once again.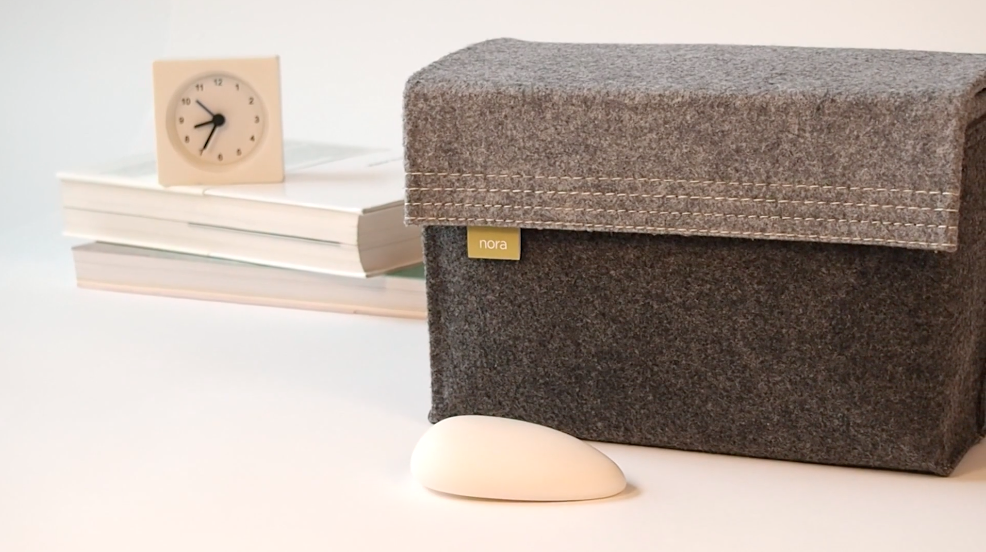 Waking up right is just as important as the amount and quality of sleep you get. If you are woken up too suddenly, it throws you out of rhythm for the rest of the day. The Philips Wake Up Light uses natural light to wake you up gently at the right time and is clinically proven to help you feel more refreshed.
The alarm clock will simulate a sunrise by increasing the amount of light it emits until it reaches its zenith at the time you've set your alarm.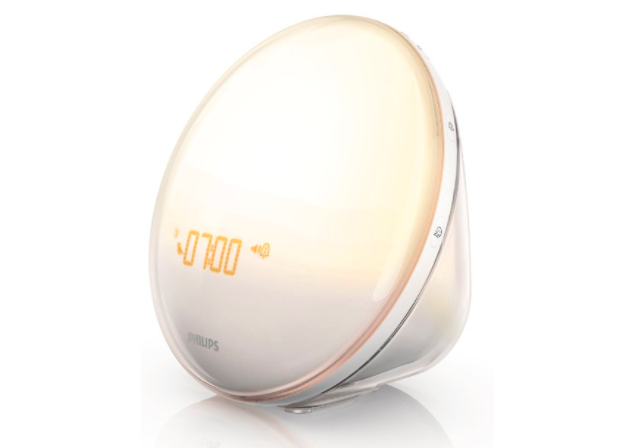 Don't let the long name distract you. Aromatherapy has shown distinct sleep benefits and this diffuser is designed to create the ideal environment for quality sleep. This aromatherapy will humidify and scent the air through ultrasonic vibrations and can even be programmed to play soothing music.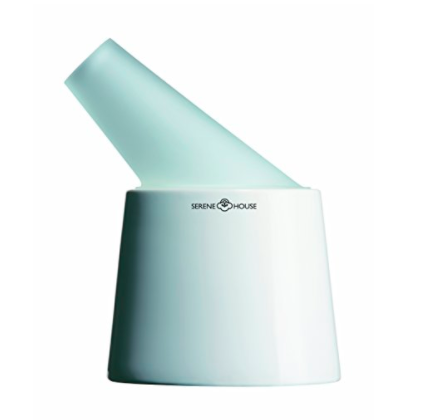 Mattress Firm recently hosted its big tech reveal for 2017 and announced two memory foam mattresses with cooling technology designed to prevent overheating during the night.
This foam draws on the conductive properties of diamonds to help move heat away from the body, for a cool, comfortable sleep.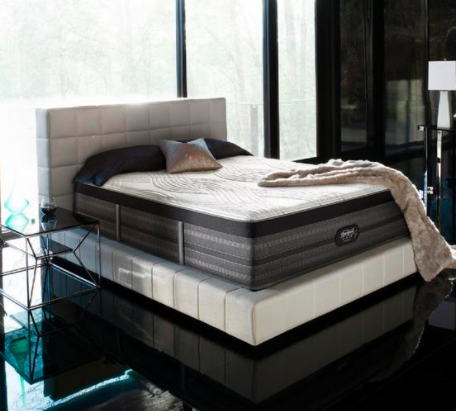 Cutting out screen time right before bed might be too much to ask, but you can help ease the transition to bedtime with this simple screen protector. Occushield offers screen protectors for various devices that block out harmful, blue light.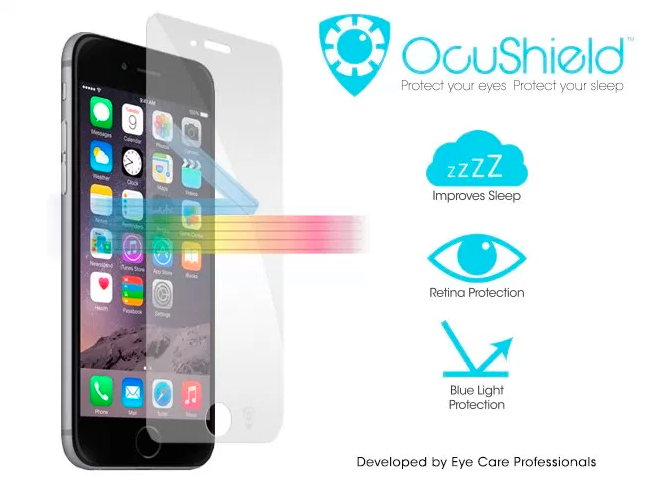 While the Zeeq smart pillow may look like any other memory foam pillow out there, it's stuffed full of sensors, vibrating panels and small speakers, designed to optimize your sleep. It will play wireless music, analyze your sleeping patterns and wake you up with a "partner-friendly alarm," among other things.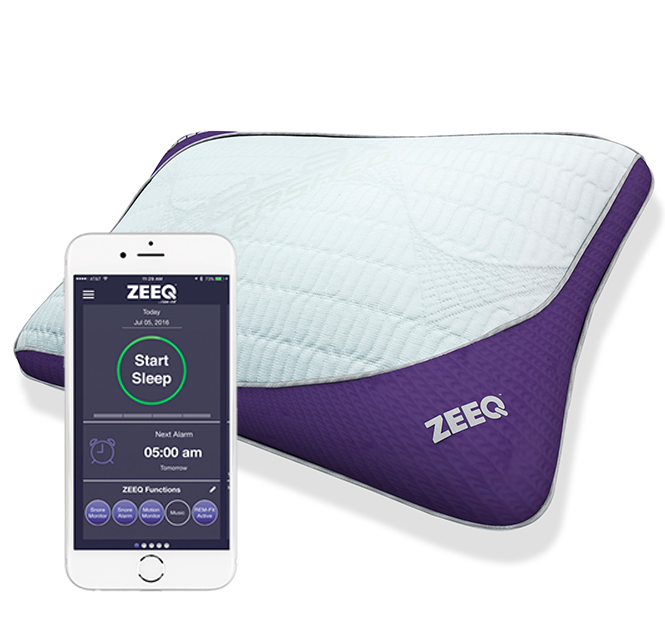 Most sleep trackers require you to utilize some wearable tech or install some accessories on your bed. Instead of all that, S+ by ResMed is a small device that you simply place on your nightstand. It monitors your sleep and delivers personalized feedback regarding your sleep habits, bedroom environment and lifestyle.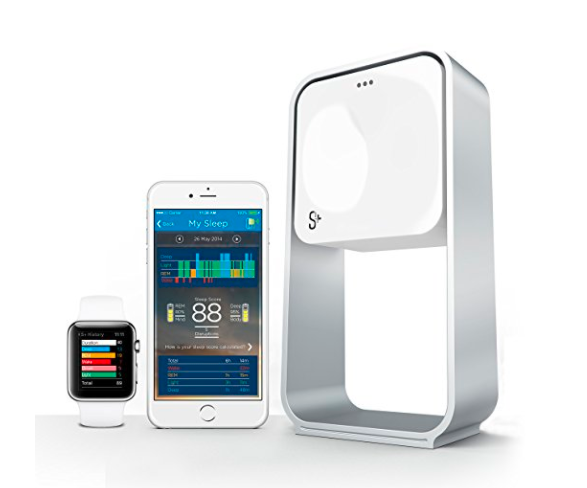 Studies have shown that you will spend a third of your life asleep. Be sure to make that time count. Find the sleep technology solutions that work best for you and wake up every day healthy and refreshed.
What gadgets do you use to help you sleep better? Let us know in the comments.
---
Kelsey Down is a Nashville transplant living in Salt Lake City who has been published on TODAY.com as well as FamilyShare. Follow her on Twitter @kladown23.
×