This archived news story is available only for your personal, non-commercial use. Information in the story may be outdated or superseded by additional information. Reading or replaying the story in its archived form does not constitute a republication of the story.
SALT LAKE CITY — Michael Hansen usually got off on the Temple Square TRAX stop when he headed to Salt Lake City. Sometimes he offered food to homeless people but never money.
But one day, his commute to work was different. When he got off on the Main Street stop, he saw a homeless man asleep on the sidewalk and he felt compelled to give him a dollar.
"When I looked up at him, my jaw hit the floor pretty much," Hansen said. "It was my best friend from elementary school (and) all through high school."
"I was happy he found me, but at the same time unhappy because I didn't want him to see me like that," the homeless man said. (KSL chose not to identify the homeless friend, but he agreed to share his side of the story.)
The friend lost everything and ended up living on the streets after he became addicted to heroin.
"I'm going to tell you honestly, my downfall came when my two friends went on their (LDS) missions," the friend explained. "When they left, I had no friends."
Another friend, Brian Carlsen, who also worked in downtown Salt Lake City near The Gateway, said he was shocked when Hansen texted him saying he had found their best friend. Neither of the men had seen him in 14 years.
"It had been a lot of years thinking about him and a lot of years trying to find him," Carlsen said.
Childhood friends
As boys, the friends played basketball together and cheered on the Utah Jazz. In their teen years, they all drove around in the homeless friend's Ford LTD.
"We ate Big Macs on the hood and the special sauce ate through the hood," Hansen said.
Their friend's other car, a Ford Mustang, played a starring role in one of their homemade movies.
"One of the first things he asked me," Hansen said, referring to the moment he found his friend asleep on the sidewalk, "was if I still had a copy of a Jurassic Park movie that we all made together."
'I'm going to do everything I can to help him'
Hansen and Carlsen shared a lot of good times with their friend, and are determined to share more.
"I'm going to do everything I can to help him," Carlsen said.
However, both he and Hansen realize it is going to take time. Their friend told KSL he doesn't want to feel pressure as they attempt to help him get off the streets.
"The only thing I'd be afraid of is getting almost there and then something happening and it failing."
But just like when they were young, Carlsen and Hansen accept their friend as he is.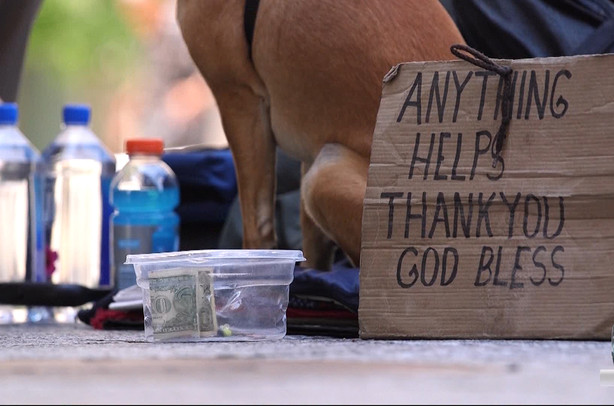 "They've always been there for me," the homeless friend said.
Hansen said he believes this could be the moment their friend turns his life around "if he realizes it as much as we realize it for him."
Since their reunion, the friend decided to cut his hair and shave off his beard. Hansen helped him put together a resume and connected him with a social worker. The friend has experience in construction work and is looking for a job. He can be reached through the email homelessfriendutah@gmail.com.
×
Photos