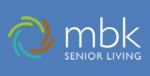 This story is sponsored by MBK Senior Living.
It's been said, "charity benefits the giver more than the receiver." According to numerous studies, this statement is exemplified in the health and wellness of older adults. The fact is, seniors who participate in community service programs experience significant health and wellness benefits as well as a greater sense of purpose and productivity.
Reaping the benefits is easier than you might think. There are thousands of non-profit organizations, programs and causes that need support. Whether you enjoy working with children, love to knit, want to honor our servicemen, are impelled to help raise awareness or research funds for curing a disease or simply want to help your fellow man – volunteer opportunities are endless.
Here how you can get involved and enjoy the mental and physical benefits of volunteering:
1) Determine what matters most to you.
Would you like to pass on your talents to children, help families in need, support veterans at home and abroad, or raise awareness of an important cause?
2) Conduct a Google search of "volunteer opportunities near me."
In addition to numerous local organizations, you'll find sites such as volunteermatch.org that can help you sort through opportunities based on your preferences – and even your age and skillset.
3) Recognize that you don't have to dedicate thousands of hours to reap the benefits.
Decide what works with your schedule and lifestyle. Even donating a couple hours a month can have an impact on your mental and physical health.
At MBK Senior Living communities, residents and staff collaborate monthly on service projects as part of the company's Yoi Shigoto service program. Yoi Shigoto, which simply translated in Japanese is "the good work," is centered on the company's belief that it is our responsibility to do good work to positively impact our residents, their families, and our associates, as well as the local community and even the world.
According to Chris Etherington, director of operations for MBK Senior Living's Utah communities, the impact on residents who participate in the company's Yoi Shigoto community service program has been substantial.
"Residents often tell us that being involved in service projects has always been something they've enjoyed, and now they're glad to live in a senior living community where they are still able to provide service to others," said Etherington.
In general, residents who take part in regular community service activities and volunteering report higher levels of health, happiness and connectivity. What's more, the program has helped to stave off issues that effect seniors such as isolation, depression and inactivity.
At MBK's Chancellor Gardens community, there is a group of residents that come together once a month to select a cause to support. In addition to raising funds for Christmas Box House and Safe Harbor to benefit children and families, Chancellor Gardens residents recently held a potato bar and bake sale to raise money towards bulletproof vests for the Clearfield Police Department.
"Chancellor's fundraiser was a huge success with residents raising more than $2,000," said Etherington. "Our residents worked diligently for weeks to coordinate and hold this fundraiser as a thank you to the police officers."
At Cottonwood Creek, residents work throughout the year on projects like sewing baby beanies and crocheted blankets and then decide together which organization or hospital they'd like to deliver the homemade goods during year-end holidays. Local recipients have included Valor House and Shriners Hospital.
"It's such a proud moment for our residents when they can deliver the finished gifts to the charities they select," said Etherington. "What's even more heartwarming is that several residents have learned to crochet and knit specifically to participate in this activity."
At The Wellington in Salt Lake City, residents, staff and the Baha'i community recently worked together to make hygiene kits for Utah refugees. The Charleston at Cedar Hills dedicates time to helping local elementary students to learn to read, and the Highland Glen community provides local hospitalized children with coloring books and crayons, stuffed animals and treats to sweeten their days in the hospital. For the past four years, Highland Glen has also assembled and shipped backpacks with school supplies and hygiene kits to children in Samoa who suffer from Rheumatic Fever.
"It's not uncommon for us to hear from residents who have participated in Yoi Shigoto activities that they feel happier and more connected to fellow residents, associates, and even the community around them," said Etherington. "What's more is that when a Yoi Shigoto activity has tapped into our residents' skills and passions, they frequently tell us they have a renewed sense of purpose."
For more information about how you can share in our Yoi Shigoto service programs and enjoy the benefits of giving, contact one of our MBK Senior Living communities today. Click here to connect.
×