Estimated read time: 3-4 minutes
This archived news story is available only for your personal, non-commercial use. Information in the story may be outdated or superseded by additional information. Reading or replaying the story in its archived form does not constitute a republication of the story.
PROVO — Though "Cold Butt Syndrome" sounds like a concerning medical malady, the term was coined by hammockers who simply spent one too many nights out in the cold with their backside exposed to the elements.
While hammocking has always been popular with adventurists, it's also become quite vogue among millennials as well, with sales increasing 30 percent between 2015 and 2016. Yet despite this jump, most hammockers still resort to layers upon layers to avoid "Cold Butt Syndrome," often to no avail.
Luckily for hammock lovers, two BYU students are on a mission to change that. Caleb Lystrup and Casey Messick, both engineering students at BYU, created a lightweight insulator dubbed "the SHEL" that envelops the hammock and uses heat transfer to keep hot air in and condensation out.
"There's really nothing quite like this product out on the market," Messick said. "There are people that have tried to solve Cold Butt Syndrome, but all the solutions right now are very complicated. They're hard to use or hard to set up, they're usually pretty bulky, they're very thick and they're also very expensive."
The idea for the SHEL came to Lystrup after a cold night hammocking, inspiring him to draw some plans and call up Messick. After creating a design for the SHEL, Lystrup and Messick entered BYU's 2017 Student Innovator of the Year competition, where they won a combined $7,000.
From there, the two friends were able to turn the idea into a reality.
The SHEL slides over the hammock and its occupant and optimizes a certain design and shape to trap warm air, keeping the hammocker cozy even without a sleeping bag, according to Messick and Lystrup.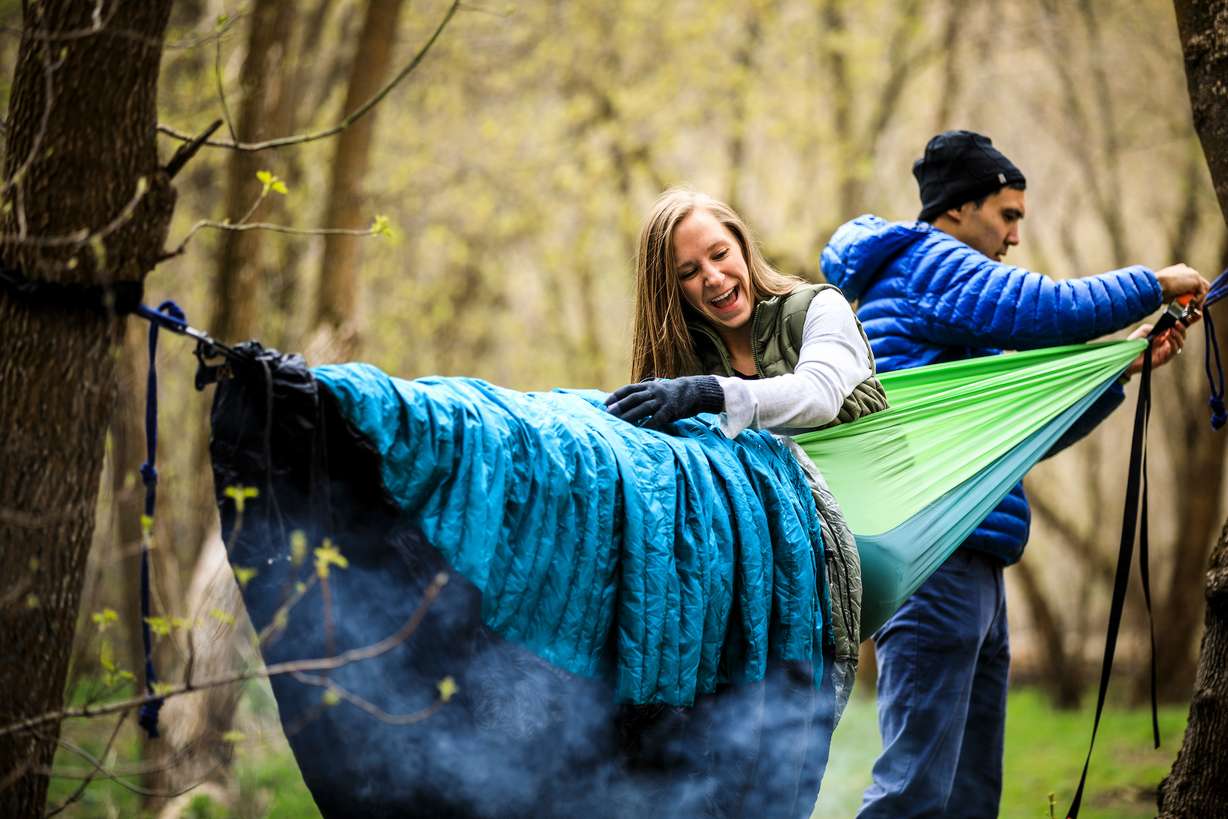 "The main, underlying principle that a lot of (other) products miss is that they are focused on creating a barrier to the outside world," Messick said. "But the best insulator is air itself. (The SHEL) utilizes this novel positioning device that allows it to trap a thin layer of air, kind of like a double-pane window."
"It's kind of like you're sleeping on a bed of warm air," Lystrup added.
The SHEL weighs one pound, making it an easy addition for adventurists who like to travel light, and opens up at the top if the hammocker wants to stay warm but still look up at the stars.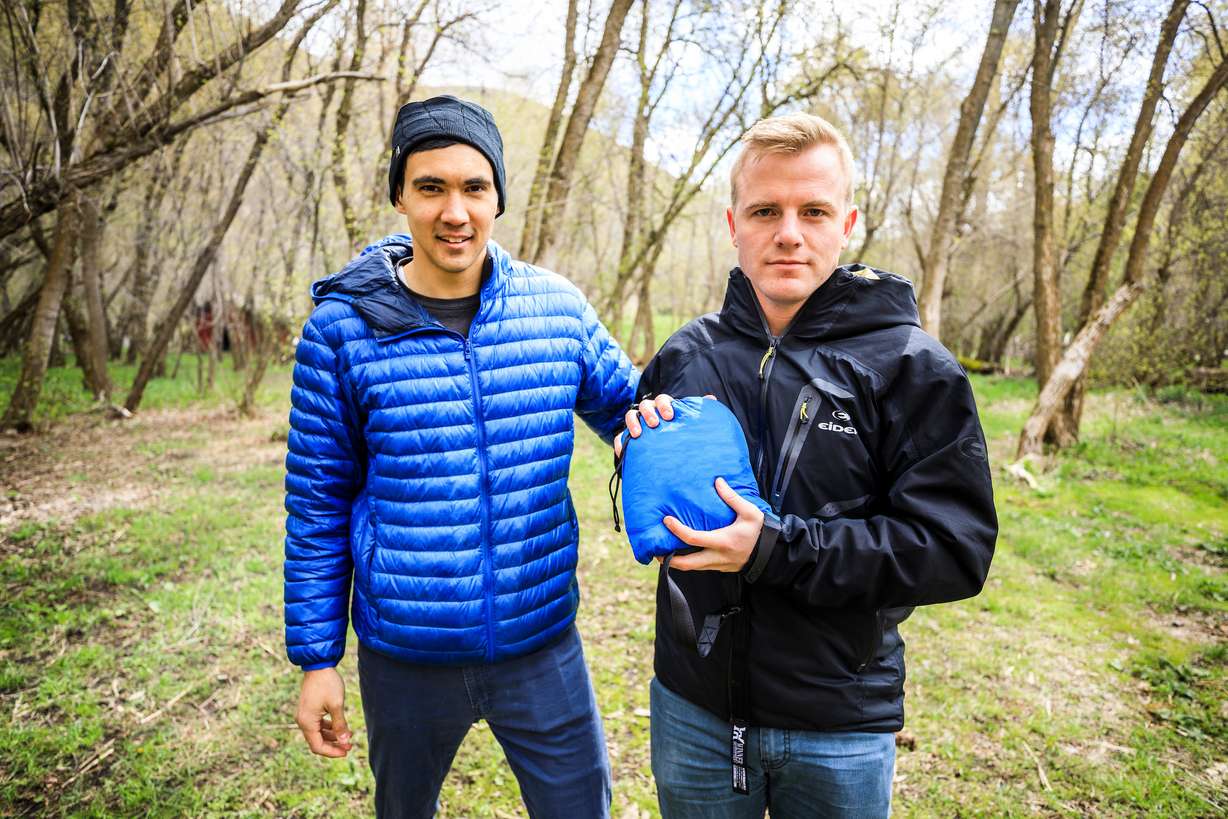 Though they didn't want to reveal the price yet, Messick and Lystrup also said they want to keep it affordable, especially since their key demographic is college students.
"We love the outdoors, but we also don't want to pay an arm and a leg for something," Lystrup said. "We want to cater to the interests of our market. These are people we care about and we want them to have an awesome experience without having to pay a lot for it."
Messick and Lystrup plan on launching the product on their Facebook page, called Khione Outdoor Gear, and will have a website up and running by Mother's Day at khione.us. They will be launching the first version of the SHEL this summer and plan on launching another version for extreme cold weather during the coming winter.
"The other day we got a comment on Facebook that said 'What have you got for us Minnesotans over here? Do you have a product that can handle our temperatures?' And we're definitely going to have … a product that will keep you warm in really cold temperatures," Messick said. "We want people to get the most out of it."
×
Most recent Utah stories