Estimated read time: 6-7 minutes
This archived news story is available only for your personal, non-commercial use. Information in the story may be outdated or superseded by additional information. Reading or replaying the story in its archived form does not constitute a republication of the story.
SALT LAKE CITY — Summer is just around the corner and for a lot of families that means road trips. For those who don't own a recreational vehicle, renting them out is a big business. But if you're not careful, the business you're renting from could turn your dream vacation into a nightmare.
After getting complaints about one rental company, KSL Investigators went undercover looking into the company's questionable practices. We spoke with multiple people who all found an RV for rent in the classifieds for around $100 a night.
For Travis Richardson, it seemed perfect, so he put down a $500 deposit, hoping it would be exactly how he imagined a relaxing campout in the mountains with his family would be. Turns out, it wasn't as advertised.
"I found a used Band-Aid," said Richardson. "It was crumpled up towards the bottom of the bed."
Adding to the "yuck" factor, Richardson said was a certain aroma lingering throughout the RV for the entire drive.
"Poop. It just smelled awful," Richardson said. "My kids were in the backseat just gagging. My wife was miserable."
Richardson claims the septic tank was never dumped after the previous renter. He also said the hot water didn't work.
Richardson isn't the only renter we found that had complaints. Many other families who rented an RV after seeing the classified ad also said they had problems.
"The steering wasn't real secure," said Kathleen Powers. She said there was mold in the refrigerator and dried urine all over the bathroom.
"I kept telling myself, 'How bad can this be?'" Powers said.
"I didn't feel safe," Kurtis Hinderman said after seeing the RV.
"I thought it would be really fun," Dave Shields said. "It was a nightmare."
After Richardson's vacation was finally over, he dropped off the RV with a list of complaints, basically saying "If this were a hotel, they'd offer a new room or a major refund."
Richardson didn't get a refund or his deposit back. And neither did any of the other renters we spoke with.
KSL Investigators dug into multiple lawsuits and complaints and found one common thread: the woman renting out the RVs owes these renters thousands of dollars and the deposits are just a fraction of the problem. Because when you hear story after lawsuit, after story, after lawsuit... it all starts sounding the same. The RVs are dirty, parts aren't working, safety is a concern and the deposits are nowhere to be found.
With that in mind, KSL Investigators decided to take a much needed vacation and headed to Pleasant Grove to meet up with Dyanne Richan. She rents three different RVs and at one time, even a boat. The RV rented was a 1998 Winnebago Itasca.
Richan assured us it was completely safe, saying "there's not even one safety issue with this."
We took her word for it, signed the paperwork, handed over the cash and picked up the RV a few days later. From there, we took the RV straight to a couple professional mechanics at Burt Brothers in Bountiful and Recreation RV Sales in Draper.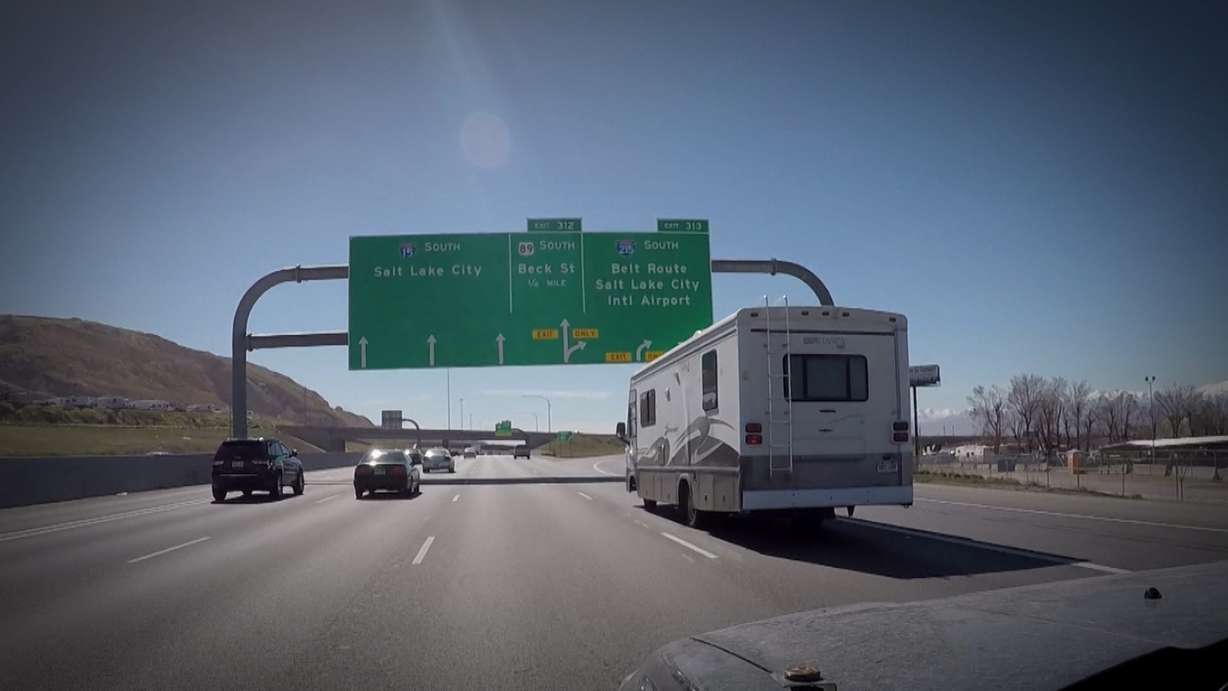 Right off the bat, two mechanics with 30-plus years experience spotted some pretty obvious concerns. Emission problems, fluid problems, braking problems and maybe the most concerning problem, the tires.
"You can see it's down to the secondary rubber," said mechanic Jeff Toone.
One of the tires was partially bald on the front driver's side of the RV. Another tire was also unfit to be driven on, according to mechanic Sam Nazzise.
"This has been worn completely through into the rubber," he said. "I don't know if you can hear that (hiss). That's the air leaking out of the tire right now."
Not to mention, several of the tires were 13 years old and likely should have been retired long, long ago.
"I wouldn't take my family in this car," said Toone, who also said the RV wouldn't pass a safety inspection.
With that, we got back in the RV, rolling on tires industry experts say we shouldn't be, and drove the vehicle back to Richan's home. We broke our cover and identified ourselves as KSL.
The issue of our $500 deposit was a non-issue. Unlike those in the multiple lawsuits against Richan, we got our money back. But we decided to ask her about the multiple cases she's had recently.
"How come you didn't give people their deposits back?" asked Mike Headrick. "There's a number of people you didn't give deposits back to and there's nothing wrong."
"There's three," said Richan. "And that's not correct."
What's not correct is the number three. Court records show eight lawsuits in a little more than a year. A judge ruled in seven of those lawsuits that Richan owes a combined $5,549 to her customers for unlawfully keeping their deposits and other issues. The eighth one was settled outside of court, with Richan owing the renter $1,000.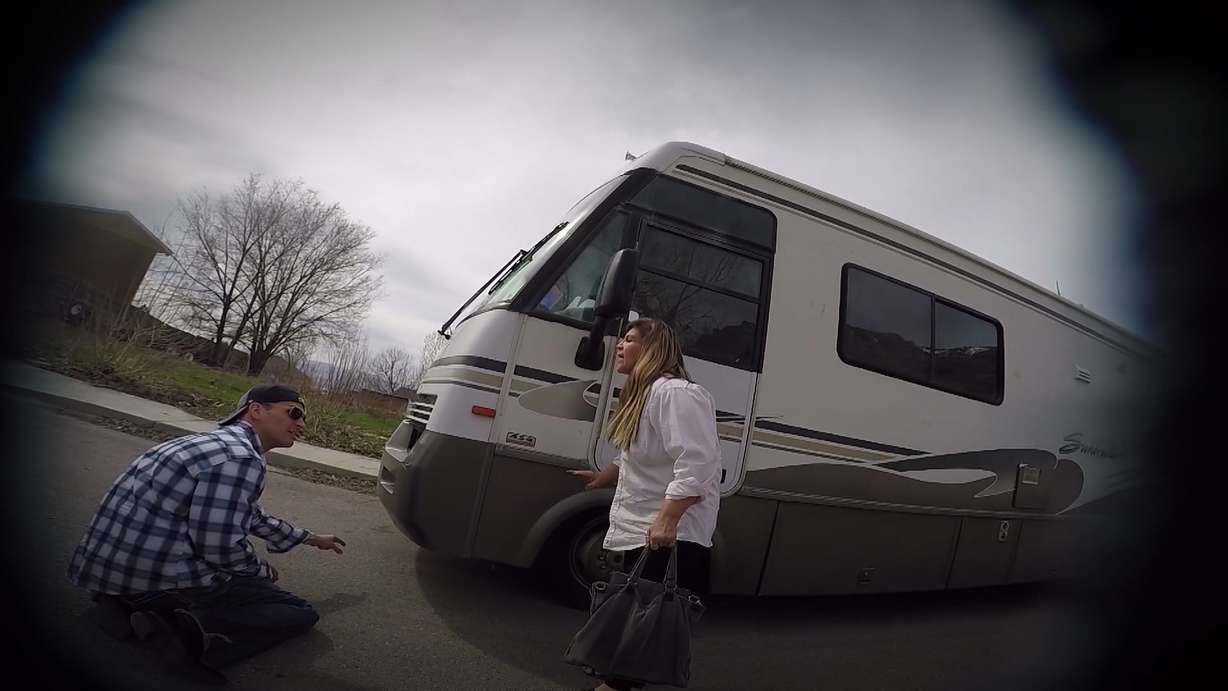 However, Richan told us that she's kept the deposits because the renters have done some sort of damage to her RVs.
"See this right here? How much do you think that's going to cost me to fix?" she asked KSL Investigators. "Way over $500. This piece right here is $650."
But she made no mention of the damages to the renters in the past. Instead, through texts and emails, she admitted she owed them their deposits, saying things like, "I will notify you when I mail the refund," "I am selling things hoping to get money for you," and "I simply don't have the money."
Richan also failed to convince the court of the alleged damage, but it's tough to argue a case if you don't step foot in the courtroom. In more than half her cases, court documents reveal Richan was a no-show.
"If you're innocent, then why aren't you showing up in court?" asked Headrick.
"My daughter right now is in the hospital," answered Richan. "My other son had a brain tumor and collapsed and I have a pacemaker that's faulty and electrocuting me all the time."
Hinderman's lawsuit was one of the eight cases. He claimed the RV "did not seem roadworthy." His lawsuit became the primary reason we took one of the RVs to the certified mechanics. We shared their professional opinions with Richan but she made it very clear that one of her personal mechanics, Mark, makes sure the RVs are safe.
"Mark is highly trained," Richan said. "(He) comes in, makes sure nothing's leaking, makes sure the tires are at the right air, that they're not going bald."
However, we got Mark the mechanic on the phone to try and understand why his evaluation of the RV was very different from the two certified mechanics.
"What experience do you have as a mechanic?" Headrick asked. "Are you a licensed mechanic?"
"No, I'm basically, like, I check the fluids and stuff," answered Mark.
The fact is, Mark is not certified to call the RV safe. The fact is renters are out a combined $5,000 still owed to them. And in the last nine months, Richan filed for bankruptcy.
In the end, KSL Investigators may have been her last paying customer. Not because of the lawsuits, money owed, or the picture of the used Band-Aid in the bed. Turns out all this time, Richan never even had a license to run the business in the first place.
Bottom line, you've got to do your homework before renting. Check the company's refund policy, don't give money sight unseen and check the Better Business Bureau or even court records to dig up history on the person or company you're renting from.
Find more tips from the Utah Division of Consumer Protection here:
×
Photos
Most recent Utah stories