Estimated read time: 2-3 minutes
This archived news story is available only for your personal, non-commercial use. Information in the story may be outdated or superseded by additional information. Reading or replaying the story in its archived form does not constitute a republication of the story.
MOAB — It's no secret the riding trails in Moab are busy year-round. But on Saturday, one trail was busier than it normally is and there's a good reason why.
Draper Police officer Pat Evans was among the crowd at the "Fallen Peace Officer" trail on the north end of Moab Saturday morning. Evans always looks forward to his Moab weekends, but this one is different than others, he said.
"This is an opportunity for families to get together and have a good time," Evans said.
Every year for the past five years, the Utah Peace Officers Association Utah Peace Officers Association holds a memorial weekend in Moab. This year the association honored 14 of Utah's fallen police officers.
Police officers and their families from all over Utah traveled to Moab to participate in the annual law enforcement memorial ride.
During the weekend, temporary displays of Utah officers who died in the line of duty can be seen at every mile marker to honor and remember their sacrifices.
For Evans and many others, the memorial ride also serves as an important reminder.
"Reminding people that freedom isn't free and our life isn't free and it's people's sacrifices that make this a beautiful place to live and a peaceful place to live," he said.
One of the 14 officers being honored this year is Unified police officer Douglas Barney, who was killed in January of 2016 during a shootout in Holladay.
Doug Barney's wife Erica attended the memorial ride to return some of the support she's received in the past year.
"We've made hundreds of new friends this year and the support had been humbling and amazing and we've leaned on it," Erica Barney said. "It's been wonderful."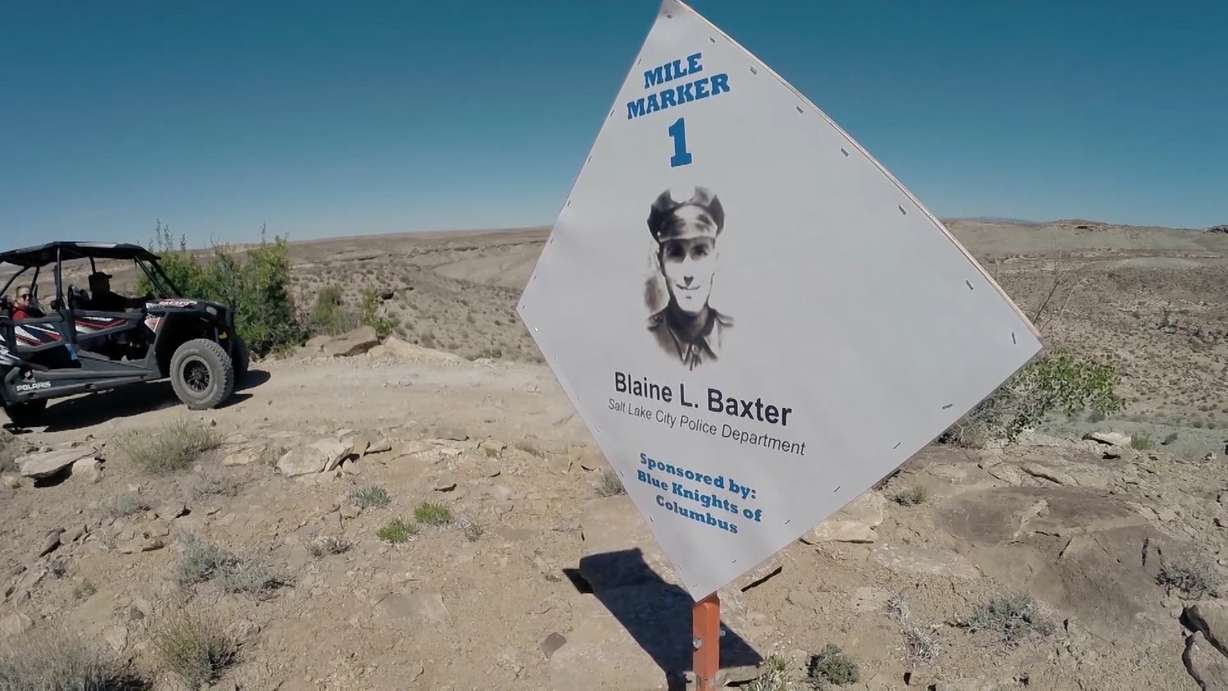 Each year, different officers are honored. This year, the earliest officer was from 1897.
"I think that's really neat, too, to know they're not going to forget no matter how long ago it was," Erica Barney said.
And unlike many law enforcement memorials, this one is supposed to be all about having fun.
"You get to stop and remember them, but you're having fun together as a family, so I think it's a really awesome tradition," Erica Barney said.
With wind in their hair, grit in their teeth and their loved ones in their hearts, Erica Barney and the other memorial ride participants can all agree on one thing:
"We have to go on living, and it's so important to seek out things we can do to have fun, to laugh together."
Contributing: Yvette Cruz
×
Photos
Related links
Related stories
Most recent Utah stories