Estimated read time: 2-3 minutes
This archived news story is available only for your personal, non-commercial use. Information in the story may be outdated or superseded by additional information. Reading or replaying the story in its archived form does not constitute a republication of the story.
SALT LAKE CITY — The coal-friendly policies of the Trump administration may not be enough to reverse the tide of decreasing jobs in the mining industry, despite assurances by the new U.S. president to put coal miners back to work.
That conclusion is one of several findings in a report released Wednesday by the Utah Foundation, a nonprofit, nonpartisan public policy research organization.
The foundation's second report looking at coal mining and coal-fired electrical generation in the state focused specifically on employment, the decline in industry jobs and what economic value coal generates for the state's economy.
Utah's coal mining economic output, as an example, is estimated at $579 million in direct impacts, and it climbs to nearly $900 million when factoring in direct, indirect and induced impacts, such as ancillary trucking jobs and excavation work.
Coal mining jobs in Utah have dwindled to 1,263 as of 2015, brought about by increased production efficiencies in the mines, decreases in demand for coal, mine closures and power plant retirements.
The state's lowest production for coal in 30 years came in 2015, down by 46 percent from a historical peak in 2001. Jobs fell by 17 percent between 2001 and 2015.
While the job losses appear small given the employment market for the entire state, they're concentrated in a few rural counties with limited employment opportunities, according to the report.
There is room for hope, however.
New federal leases are expected to extend the life of Utah's largest coal mine, SUFCO, as well as Skyline mine, where 43 million tons of coal are anticipated to be mined over the next nine years.
A new mine is planning to open in Emery County, and Alton Coal's Kane County operation may receive the federal leases it needs for expansion after the U.S. Department of the Interior lifted a moratorium.
The latest Integrated Resource Plan released by PacifiCorp indicates the utility company has no plans to retire either of its coal-fired power plants in Emery and Carbon counties over the next 20 years, though a changing presidential administration could ramp up pressure for early plant retirement.
The Intermountain Power Project's coal-fired generating station near Delta is on track to retire its coal units by 2025, which adds to the uncertainty in the coal-fired power sector.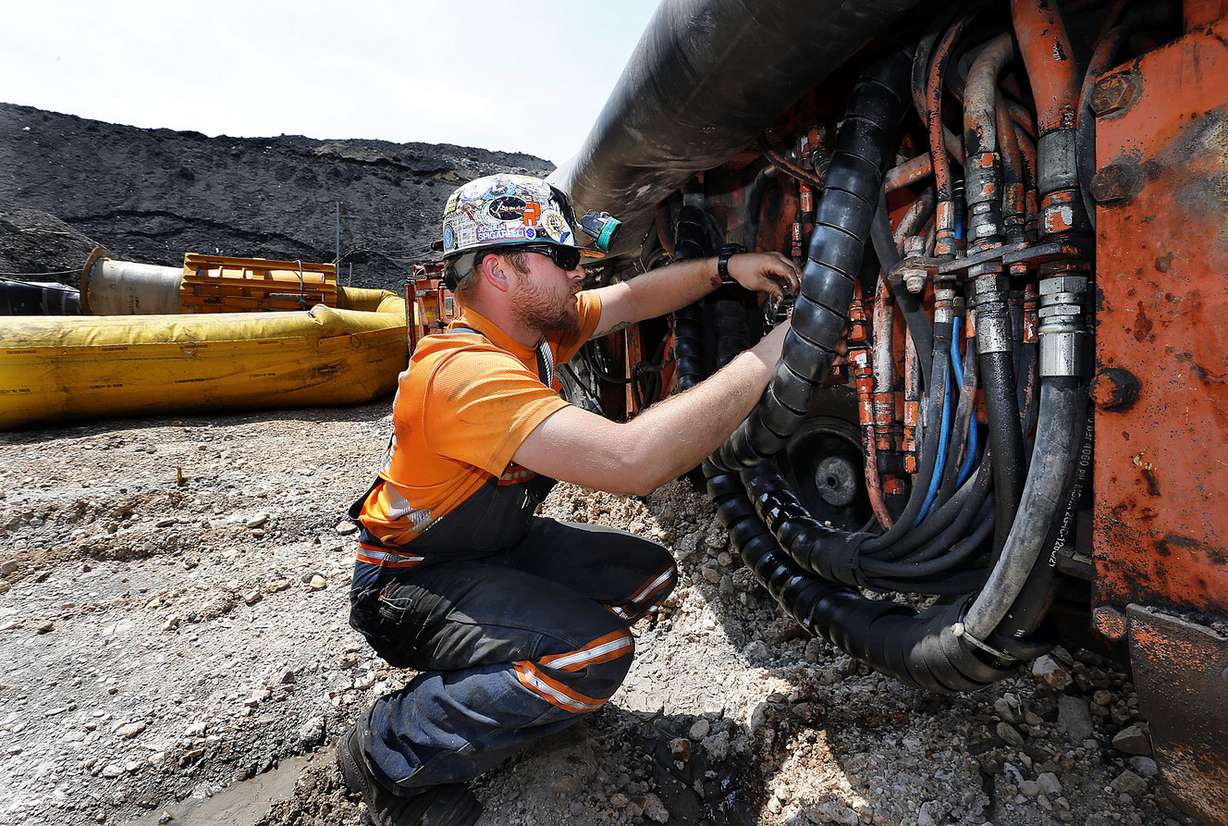 Elected officials in Utah's coal country want time to transition and diversify their economy, something they see happening with a Trump administration that stands behind fossil fuel production.
The foundation's report notes that the current administration has already started to unwind the Obama administration's climate and environmental regulations, but some observers wonder if it will be enough to transform the industry's dismal trend.
Critics of coal say its time of usefulness is over, but researchers at the University of Utah and elsewhere are researching ways to keep coal relevant — such as turning it into carbon fiber composites for use in manufacturing.
×
Photos
Related stories
Most recent Utah stories