Estimated read time: 2-3 minutes
This archived news story is available only for your personal, non-commercial use. Information in the story may be outdated or superseded by additional information. Reading or replaying the story in its archived form does not constitute a republication of the story.
SALT LAKE CITY — Up until Thanksgiving, Riley Hancey led a pretty normal life; the 19-year-old was an avid skier, river runner and biker. But then a severe form of pneumonia left him with failing lungs and nowhere to turn for help.
Within 10 days of being hospitalized, Riley Hancey's lungs collapsed and his doctors told him he needed a double-lung transplant to live.
But Mark Hancey, Riley Hancey's father, said because his son tested positive for THC — the chief intoxicant in marijuana — he was denied a spot on the transplant list at University of Utah Hospital.
"Riley did smoke marijuana on Thanksgiving night with his friends," Mark Hancey, told KSL Monday. "It's not like he's a smoker for 30 years and (had) deteriorating lungs because of that."
In fact, Mark Hancey said his son had been drug-free for a year prior to his illness.
Officials at the University of Utah could not talk specifically about Riley's case, but they issued a written statement to KSL saying University Hospital follows international guidelines for transplants and evaluates cases individually.
"We do not transplant organs in patients with active alcohol, tobacco or illicit drug use or dependencies until these issues are addressed, as these substances are contraindicated for a transplant," the statement said.
Age and other medical conditions may also exclude patients from the list, the statement said.
According to Mark Hancey, a doctor told his son, "You will die. You better get your affairs in order," and the young man broke down in tears.
Family members set about scouring the country for a hospital willing to do the transplant. Two months ago, the Hospital of the University of Pennsylvania agreed.
Mark Hancey said his son was flown to Philadelphia on medical transport.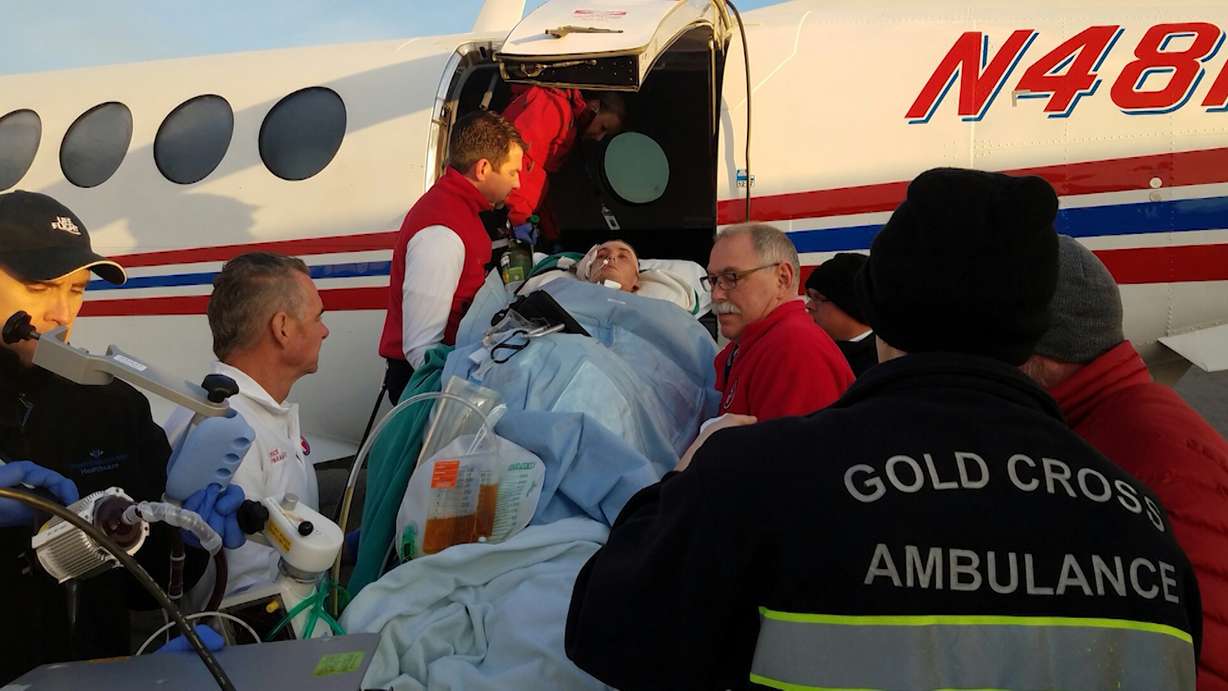 "I looked at Riley and I thought, 'Oh my gosh, this poor soul looks like death,'" Mark Hancey said.
Twelve days ago, doctors gave Riley Hancey two donor lungs.
"He looked so healthy," Mark Hancey said. "It made all the difference, and he still looks healthy. ... He still fighting, and he's doing well."
Riley Hancey remained under sedation Monday and hasn't communicated a lot with anyone yet. Mark Hancey said his son will recover at the hospital in Philadelphia for a year, with family members visiting for support.
Mark Hancey said doctors are optimistic that Riley Hancey will be able to return to many of his favorite activities after a lot of recovery.
Contributing: Jordan Ormond
×
Photos
Most recent Utah stories