This archived news story is available only for your personal, non-commercial use. Information in the story may be outdated or superseded by additional information. Reading or replaying the story in its archived form does not constitute a republication of the story.
When you approach an intersection and sense the traffic light will turn from green to yellow, do you punch it? If the light turns red, you risk a serious crash.
Today the Utah Department of Transportation (UDOT) showed us new technology that should reduce that risk. It's working to shrink some so-called "dilemma zones," areas where drivers have to decide quickly whether to run a yellow traffic light or slow down and stop.
On Bangerter Highway, cars travel the posted 50 miles per hour and much faster. When a driver runs a red light, it can be deadly. UDOT thinks new vehicle sensor technologies will improve safety and intersection efficiency.
Dave Kinnecom, UDOT's Traffic Operations Center director, explained, "What we're trying to do is make them as efficient as possible to minimize unnecessary stops and delays."
Instead of using a jackhammer, a crew used a large drill to make room for the new wireless magnetic sensor.
Here's how they work: Radar detects the car in the dilemma zone, the area 100 to 500 feet before the intersection.
"People kind of have a dilemma," Kinnecom said. "Should I go through the yellow light or should I stop?"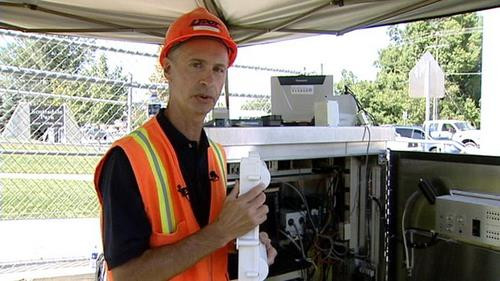 Indecision within the dilemma zone contributes to crashes at high-speed intersections. If a car is traveling at a steady speed or accelerating in that zone, the sensor relays that information to the traffic light, which will give the car a longer green light and time to clear the intersection.
If the light is yellow when a car enters the dilemma zone, the driver should slow down and stop because the light will turn red.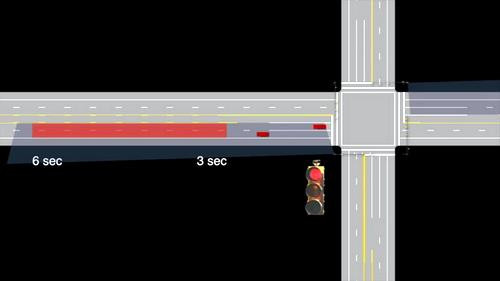 The state will phase in this system and eventually use it at all high-speed intersections on state roads where the speed limit is 40 miles per hour or greater.
The magnetic sensors, which are buried in the pavement, monitor traffic so cars don't have to wait when there's no traffic.
"We're going to be looking at the detection and operation of every traffic signal UDOT owns. We're going to upgrade the detection to make it work as efficiently as we can," Kinnecom said.
UDOT says if fewer motorists run red lights, all drivers will be safer. And if cars idle less at red lights, less gasoline is consumed and emissions are reduced.
Kinnicom says some research shows the strategy may cut down on motorists running red lights by 75 percent.
He also says in the future, cars themselves may carry hardware that will allow them to wirelessly communicate with traffic controllers.
E-mail: jboal@ksl.com
E-mail: mgiauque@ksl.com
×