GREENWICH, Piute County — Peace and quiet. There's a lot of that in Piute County.
And Will Talbot, a county commissioner, wouldn't have it any other way.
"It's a peaceful place, it's out of the way," Talbot said. "Once in awhile you'll run into a traffic jam of cows or sheep moving up and down the highway but other than that, it's just quiet and peaceful and relaxing."
But the future of the county is uncertain. Talbot says a lot of people leave the county and the ranch life and never come back.
"As the price of everything in this world has gone up, those families have been forced to sell the ranch and the big guys keep getting a little bigger and there's a lot less agriculture," he said.
Each spring, Talbot shears all of his 2,000 sheep at his ranch in Greenwich. That's more sheep than the entire human population for the county. According to the United States Census Bureau, the county had a population of 1,517 people in 2015. It has one high school and a graduating class can be as small as 16 students.
A sheep takes about 2 minutes to completely shave. This spring, three of his neighbors came and helped out during the 2-day process.
Talbot said he would like to pass his ranch on to his four daughters someday so they can continue working within the county and live the same life he has lived.
But that may not be possible.
Bill Sudweeks, mayor of Kingston, which is located near the southern part of the county, says many students leave the county after graduation.
"Right now, a lot of our youth when they graduate from high school, they can't afford to live here," Sudweeks said. "That's the reason I left. As a youth, I didn't have any significant opportunities here, so I went elsewhere."
Sudweeks went to Idaho and Oregon to work and eventually began working with computer systems. He eventually returned to the county and now lives on a farm where he grows alfalfa and has a herd of cattle.
If the county continues losing the younger generation, the school system could run into problems.
"We have older people coming here to retire, but we don't have any industry that brings in the young people with families," Sudweeks said. "And in order to have the schools to work out well, we need the families to come in."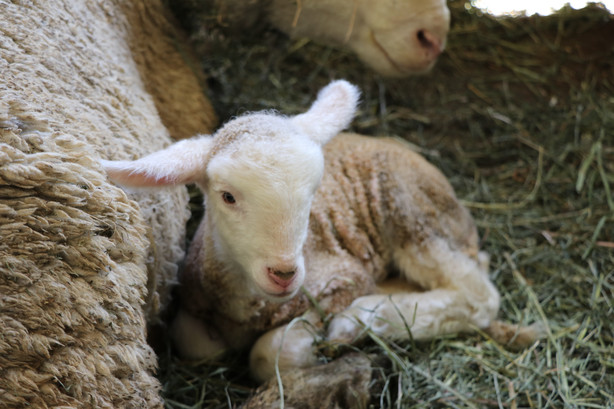 A lot of the surrounding communities also rely on tourism to help their economy grow. But the tourism season only helps out in the summer when people come to fish in Otter Creek reservoir or use the Piute all-terrain vehicle trail.
Midday, when businesses in other parts of the states are open, closed signs occupy the windows on the Main streets in several of Piute's communities. During the offseason, store owners can't afford to stay open.
Talbot believes the county's future lies is having a stronger emphasis on agriculture rather than with relying on seasonal tourism dollars.
"I think agriculture is still our base and it should stay that way," he said.
Another concern the county faces is intergenerational poverty, something that becomes more personal for officials who live in these tight-knit communities.
"One of the things about the people that live in my community, I know all of them. I know the children. I know, basically, their financial situations," Sudweeks said of his neighbors. "I could tell you all the children in Kingston that go to school."
Things are similar for Talbot up in Greenwich.
"Down here in these communities, 1,500 people population in our county, we know them personally, we went to school with them, we know the families," he said. "It's a lot deeper for us."
County officials are developing five and 10-year plans to help the next generation overcome intergenerational poverty. High on the list is education which Talbot thinks will help students to have more opportunities.
Public lands can also be a two-edged sword for many of the ranchers. For instance, Talbot manages more than 2,000 sheep and 130 cows which roam free and graze on public lands. In contrast, he says he would only be able to manage about 100 sheep and 5 cows if he only had access to his private land.
But the federal government can also hinder grazing with various regulations. One example of this was years ago, when the federal government wanted to place the greater sage grouse on the endangered species list. If this would have happened, the county would have seen significant limits on development, grazing and other economic activities. The federal government ultimately did not place the bird on the endangered species list, but Talbot fears more regulation in the future could hurt the ability for ranchers to maintain their herds and help wildlife in the area.
"The ranchers are the ones that have created the habitat and the conditions for these species to survive," Talbot said. "We maintain water holes, treatments, vegetation treatments to keep the land going."
The federal government owns about 74 percent of the land in Piute County and the state owns about 13 percent according to a report by the Western Rural Development Center in 2009, so maintaining a working relationship is critical to the county's success for the future.
"My feeling, I think the state ought to have it. Local control is a lot better," Talbot said.

Contributing: Alex Cabrero and Marc Giauque
×
Photos