This archived news story is available only for your personal, non-commercial use. Information in the story may be outdated or superseded by additional information. Reading or replaying the story in its archived form does not constitute a republication of the story.
SALT LAKE CITY — For most of the public, the Jazz's Vivint Arena construction process hasn't been very noticable so far.
But that all changes Monday, as construction begins on the northeast corner of the arena. In the creation of the new guest entry plaza and box office apparatus on that main corner, construction fencing and temporary closure of the main northeast doors will be required.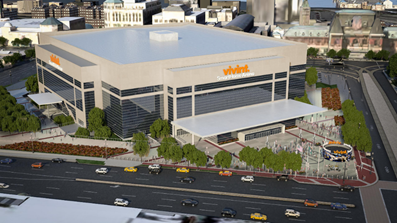 That means a temporary box office, which opens Thursday, will be required. That will be located on a storefront on 100 South, next to the Courtyard Marriott and across the street from the John Stockton and Karl Malone statues. Will call and ticket sales will take place at that new location until next season.
And it's not just the exterior of Vivint Arena that will require construction. Monday, the Jazz announced all-new blue cushioned seats will be installed in the building. While those won't be installed until the Jazz's offseason in the summer, they'll replace the plastic green seats that the arena has sported since 1991. Yes, all seats will have padding, armrests and cup holders.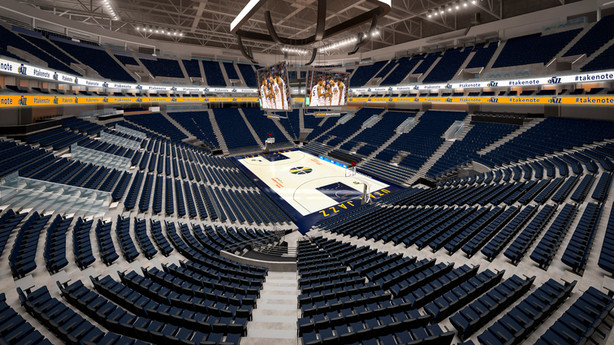 Other than on the northeast corner and on the largely hidden, soon-to-be-club-level 2 of the arena, public impact of construction is expected to be minimal. All of the other Jazz game night and fan services are operational, and they'll be staffing more people to allow quicker entrance at everywhere besides the northeast corner of the arena.
"We are excited to begin construction on the renovation and look forward to seeing the transformation of the arena over the next several months," Steve Starks, president of the Utah Jazz, said in a statement.
×