This archived news story is available only for your personal, non-commercial use. Information in the story may be outdated or superseded by additional information. Reading or replaying the story in its archived form does not constitute a republication of the story.
SALT LAKE CITY — Clean air advocates renewed their call to Gov. Gary Herbert to veto a piece of controversial legislation, rallying Friday against the so-called outdoor cooking bill.
Members of the Utah Air Quality Board have also sent a letter to Herbert urging him to veto HB65, sponsored by Rep. Mike Schultz, R-Hooper.
Board members said the measure would prevent them from taking action in the future to regulate the burning of solid fuels on bad air days or during inversions.
With Utah facing implementation of stricter pollution controls to meet federal clean air standards, board members — joined by clean air advocates — say regulators need every possible tool to consider when drafting their plan.
"The broad language of this bill opens the door for wood burning during inversions and allows for anything up to a backyard bonfire," said Ashley Soltysiak, HEAL Utah's policy director.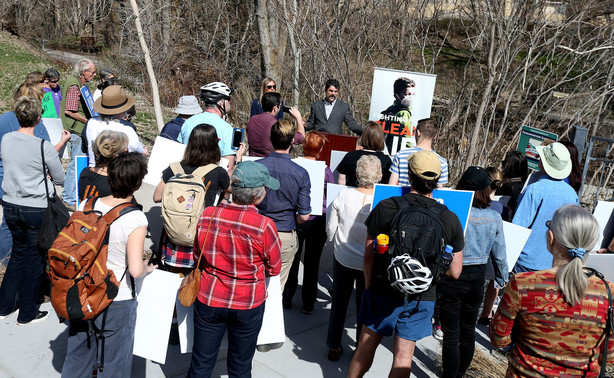 "Worst of all, this bill prevents our experts at the Division of Air Quality from ever proposing rules to limit hazards from this sector in the future, regardless of what the science says," Soltysiak said.
The rally was held in Salt Lake City outside the headquarters for Traeger Grills, which designs, markets and sells wood pellet grills.
Herbert has said he has concerns with the bill but has not indicated if he will veto it.
×
Photos
Related Stories