This archived news story is available only for your personal, non-commercial use. Information in the story may be outdated or superseded by additional information. Reading or replaying the story in its archived form does not constitute a republication of the story.
LOGAN — A Smithfield man who admitted telling his father he wanted to reconcile with him, only to brutally stab and kill the man, will be committed to the Utah State Hospital in anticipation of eventually being sent to prison.
Shane Alan Hallstrom, 26, pleaded guilty but mentally ill to a charge of murder, a first-degree felony, in the death of his father, Calvin Leon Hallstrom, 58. He was sentenced Tuesday to 15 years to life in prison, but first will be sent to the Utah State Hospital for treatment.
Once the state hospital determines it is appropriate, Hallstrom will be transferred to the prison, said Tony Baird, chief deputy prosecutor for the Cache County Sheriff's Office.
As a plea deal for Hallstrom was being negotiated last year, his attorney, Bryan Galloway, said a focus was being placed on identifying the mental illness his client was experiencing, then on seeking a resolution in the case that would allow him to receive treatment.
Baird said that a diagnosis was later made, though the finding has not been specified publicly.
Baird said the facts in Shane Hallstrom's case were "so egregious," there had been little doubt he would face the maximum allowable prison sentence. Therefore, prosecutors chose to focus the bulk of the hearing on allowing family members to speak on Calvin Hallstrom's behalf.
"It was important the victim had a voice today," Baird said. "We remember that a life ended, it's gone."
Baird said he was particularly moved by statements made by Calvin Hallstrom's mother and brother.
Related:
On April 28 Hallstrom invited his father to his Smithfield house, 380 E. 160 South, to spend the evening together, according to police. Hallstrom lived with his mother, who filed for divorce in 1994.
When Calvin Hallstrom arrived at the house, Shane Hallstrom hugged him and then jumped onto his back, pulling out a knife and stabbing him repeatedly in the neck, according to a police affidavit. As his mother rushed inside to call 911, she reported seeing her son "slamming Calvin's head on the concrete."
Neighbors who witnessed the stabbing told police that when they offered to help Calvin Hallstrom, his son told them, "I just stabbed my dad. I'm the one who stabbed him," according to the affidavit.
When police arrived, they found Shane Hallstrom "kneeling just a few feet from where Calvin's body was lying" with a "blank stare" on his face, Smithfield Police Chief Travis Allen said at the time.
Calvin Hallstrom's mother, Shirley Hallstrom, told police her son, who lived with her, had been happy that Shane Hallstrom — her grandson — had called his father and he looked forward to repairing their relationship. Calvin Hallstrom planned to take his son to dinner at Chuck-A-Rama and had borrowed his mother's car to go to the restaurant to check on prices, withdraw money from the bank and to pick up Shane Hallstrom from his home, the affidavit states.
Shirley Hallstrom spoke during the sentencing hearing Tuesday, directing several of her comments toward her grandson, the Herald Journal reported.
"I love you, Shane. But I hate what you did to my baby," she said.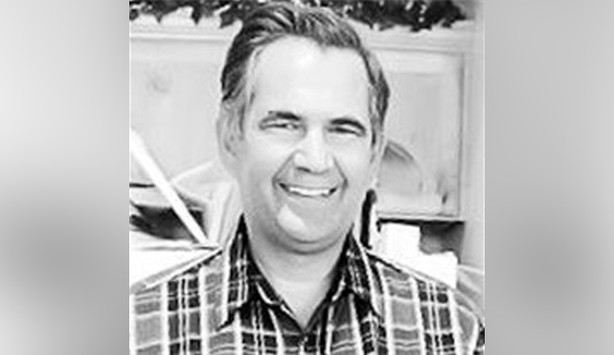 Shirley Hallstrom described her son growing up as a happy child who struggled in school, but who still tried his best. Later in life they learned he struggled intellectually, according to the Herald Journal. She also said that, following his divorce, Calvin Hallstrom was unable to have the relationship he wanted with his children.
"I don't think you got to know your dad or really knew him," Shirley Hallstrom told her grandson.
Shane Hallstrom did not speak during the hearing. His attorney described his mental illness, saying that a number of individual tragedies in Shane Hallstrom's life had culminated in one large tragedy.
Baird noted that Shane Hallstrom was known to "sit around all day long and play violent video games," a habit that 1st District Judge Kevin Allen commented on before handing down the sentence.
"You add the mental health component to that, and the violent video games, that and other things led to what happened, I believe," Baird said. "(Violent video games) may be entertaining, but in some situations they're certainly not doing us any good."
×
Photos
Related Stories