This archived news story is available only for your personal, non-commercial use. Information in the story may be outdated or superseded by additional information. Reading or replaying the story in its archived form does not constitute a republication of the story.
SALT LAKE CITY — Here are 10 stories you may have missed this weekend. As always, click on the headline to read the full story.
1. Reward approaches $50K in tortured Clearfield cat case
Animal cruelty experts are calling the torture of a 6-year-old domestic cat in in Davis County the most egregious case of animal abuse witnessed in the state and the push is on to find the person or persons responsible.
2. Police looking for man, woman in connection with 2 stolen vehicles, pursuit
Police are looking for a man and a woman in connection with two stolen vehicles, a pursuit and a three-vehicle collision Sunday afternoon.
3. Climber rescued after falling 50 feet in Little Cottonwood Canyon
It took rescue crews several hours to bring an injured climber down from a cliff at the mouth of Little Cottonwood Canyon Saturday.
4. Police locate North Carolina teen missing in Salt Lake City
A teenager missing since Saturday afternoon was located, police confirmed Sunday afternoon.
5. Intruder breaches White House grounds, arrested near residence entrance
A man carrying a backpack with mace and a letter for President Donald Trump was arrested Friday night after he breached security at the White House complex and was discovered by a Secret Service officer near the south entrance to the executive residence, officials said.
Sports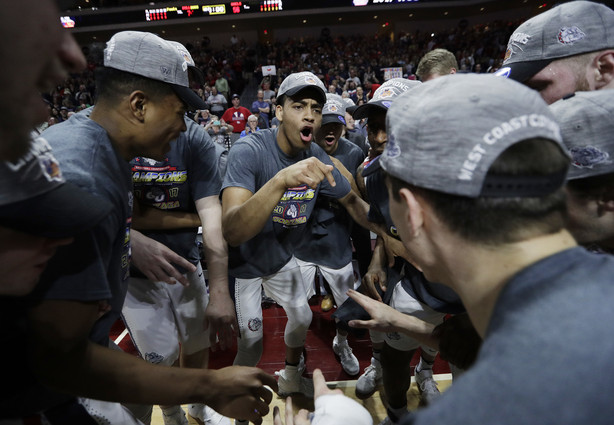 1. March Madness: A look at the 8 schools playing first round games in SLC
The group playing in Utah includes a No. 1 and No. 2 seed, two teams making their first-ever tournament appearance and even three finalists for national player of the year honors.
2. BYU hoops to host UT Arlington in NIT first round
BYU drew a No. 3 seed and will host No. 6 Texas-Arlington Wednesday at 7 p.m. MT on ESPN2 and KSL Newsradio. The Mavericks (25-8) claimed an autobid to the tournament via the Sun Belt regular season championship.
3. Utah to play Boise State in NIT as a 3 seed
The Utes enter the tournament as a 3 seed and will play No. 6 Boise State on Tuesday at the Huntsman Center at 8 p.m. on ESPNU.
4. Wolverines to face Georgia Southern in CBI; Wildcats draw Fullerton in CIT
The Wolverines will open the 2017 College Basketball Invitational at Georgia Southern at 5 p.m. MDT Wednesday, the third-tier national tournament announced Sunday.
5. Chicago Fire knocks off Real Salt Lake 2-0 for 1st win
Nemanja Nikolic and Arturo Alvarez each scored in the opening 15 minutes and the Chicago Fire beat Real Salt Lake 2-0 on Saturday for the Fire's first victory.
×