This archived news story is available only for your personal, non-commercial use. Information in the story may be outdated or superseded by additional information. Reading or replaying the story in its archived form does not constitute a republication of the story.
SALT LAKE CITY — If there ever was a positive role model for a little kid, you'd think Superman — protector of truth, justice and the American way — would be it, but according to a recent study, superhero media may be teaching young children the wrong lessons.
Brigham Young University School of Family Life associate professor Sarah Coyne and other researchers surveyed 240 4-year-olds and their parents about superhero movies and TV shows and then, again, a year later.
"So we see a lot of violence in superhero media but the superheroes themselves are actually really great defenders," Coyne says. "So we really see this kind of mixed message, so I wanted to find out what our preschoolers are actually picking up. Are they picking up the violence or are they picking up the defending behavior?"
---
"Are they picking up the violence or are they picking up the defending behavior?" - Sarah Coyne, BYU School of Family Life
---
According to the study, the children who watched these shows were more likely to be physically and relationally aggressive. They weren't more likely to be defenders.
"They were really kind of learning aggressive themes from watching this superhero media as opposed to how to stop a bully …," she says.
Kristin Lee's sons Noah and Isaac, about to turn 4 and 7, are big superhero fans, watching Netflix cartoons and movies like "Captain America: Civil War" and "Big Hero 6."
Lee says she likes the positive messages in those shows but does see the effect the action has on Noah.
"It's almost 'monkey see, monkey do' because that's where he is," she says. "He's very concrete and, you know, 'Hulk smash' and everybody loves it so he's gonna smash, too."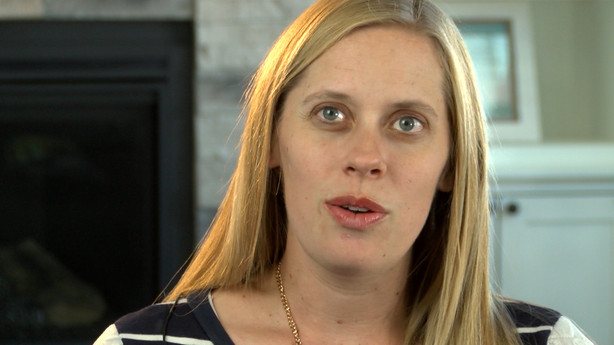 Lee says she is concerned about violence so she previews shows before letting the boys watch them.
"The storylines, the characters themselves are so complex and then the mixture with the violence, it's just too much for the average 4-, 5-year-old brain to disentangle," Coyne says.
"The study's not about banning superhero culture," Coyne says. "I feel like it can be a fun part of childhood for preschool and beyond. It's just about how much we embrace it, how much we talk about it as parents, and whether or not you let the superhero media in."
Related
"And the point is with child behavior it's never just one thing, right, it's not cause and effect: My kids watched this one show, therefore that equals this one outcome. It's multiple things working in tandem that all contribute to, say, something as complex as aggressive behavior," she says. "But (superhero media is) something that … I can manage, I can talk about, I can control, as opposed to something like genetics, which is highly related to aggressive behavior but I can't do anything about."
The study was published in the Journal of Abnormal Psychology.
×
Photos
Related Stories