This archived news story is available only for your personal, non-commercial use. Information in the story may be outdated or superseded by additional information. Reading or replaying the story in its archived form does not constitute a republication of the story.
Editor's note: KSL.com does a weekly feature on artists in the community. If you have a painter, sculptor, musician or creative genius in mind, feel free to email your submission to fjolley@ksl.com. Please include a contact email for the artist, if available.HEBER — As an editorial artist who started out as a teenager traveling all over fairs in the western U.S. drawing caricatures, Alex Nabaum is able to take practically any subject and tell a specific story.
Looking at his portfolio, you get the idea that Nabaum sees shapes and objects as commonplace as a streetlight or a loaf of bread as useful tools for visually communicating complicated ideas about sophisticated issues like ethics or home mortgage rates. Using this visual rhetoric to give readers clues into accompanying articles, Nabaum's images turn into fascinating stories themselves.
Nabaum, a Heber resident who can be found outdoors with his family, grew up in Colorado. He always knew he wanted to be an artist and with parents who supported his efforts, he got a job at age 15 at a Mexican restaurant called Casa Bonita in Denver, where he drew caricatures.
Traveling to fairs throughout the west, he continued honing his portrait and storytelling skills and, once college came, ended up in Utah State University's illustration program. After his mother passed along a newspaper advertisement, he got an internship at the Standard-Examiner in Ogden as an editorial artist. From there he worked as a staff artist for the paper, and eventually, Deseret News.
"(I) really enjoyed it and enjoyed getting paid," he said. "As my conceptual skills developed, I realized I could compete on a national level, so I started sending out promotions to New York and made a few visits."
In 2005, he went freelance, taking work from the New York Times, Time Magazine and the Wall Street Journal. He's done work now for countless media outlets — including ESPN, Forbes, Boston Globe, LA Times, and others — as well as institutional and corporate work.
"My goal as an editorial artist is to visually communicate the main point of the article in an engaging way — basically make a catchy visual headline," he said. "(I) don't really have consistent themes, because I'm hired to illustrate such a wide variety of subjects. But I do love illustrating on foreign policy, energy, skiing and anything family."
Currently, Nabaum is returning to his roots in portrait work, but in bas-relief, which is a kind of sculpting performed by carving a subject out of a flat surface so that the subject appears raised from the material. Nabaum notes that removing the boundaries of assignment can make a piece more difficult to work on, not less — a common impediment artists face.
"Working on personal art is harder because I don't have the help of my art directors set of professional eyes on it. So because of that, my professional work rarely bombs, but my personal work is more hit and miss," he said. "As for boundaries, yes they ironically give you more creative power because you can focus your energy. I teach a conceptual illustration class at BYU and at the end I let the students design their own dream assignment, totally open, and you'd think I'd get amazing stuff back, and I do from a handful, but many bomb it, even though they've aced all the previous assignments with 'boundaries.'"
Nabaum's work, which has appeared internationally, has left him with some personal experiences that have been challenging, validating and an honor. Editorial art, like any journalism job, brings with it the adrenaline rush of breaking news. In 2011, after the death of North Korean dictator Kim Jong-Il, for example, Nabaum said he finished the illustration for the New York Times "in less than an hour from phone call to delivery on the future of Korea." The same paper also brought about a recent honor: being trusted to illustrate President Barack Obama's January 2016 op-ed about gun control.
"But actually, my favorite moment is probably when I visit one of my kid's school classes as a guest artist and show my work and do a demo and my kid actually thinks I'm cool for a few minutes," he said.
Nabaum's work can be seen locally on permanent display at the BYU Family Studies Department. His work is also featured through March in part of the exhibit, "Op-Ed Art: Image in the Service of Ideas" at the Pelham Art Center in New York City.
---
Some works for Deseret News: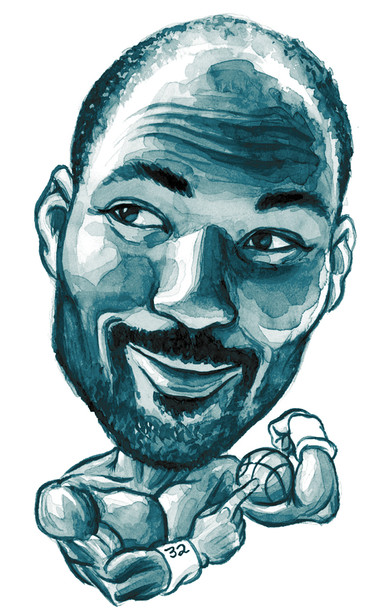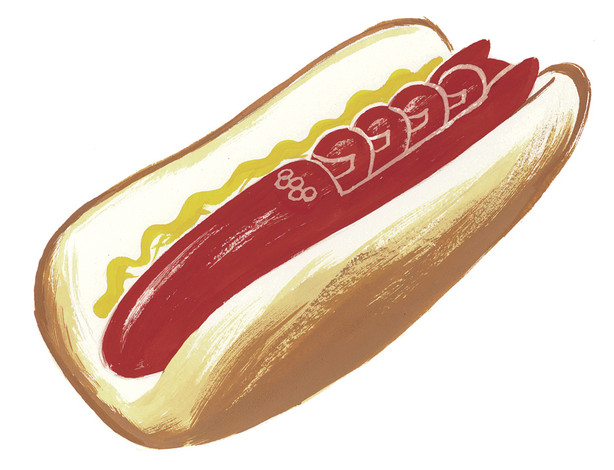 Social media:
×
Photos