This archived news story is available only for your personal, non-commercial use. Information in the story may be outdated or superseded by additional information. Reading or replaying the story in its archived form does not constitute a republication of the story.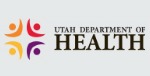 This story is sponsored by Utah Department of Health.
Every day in Utah, 54 people are treated for traumatic brain injury, or TBI. A TBI is caused by a bump, blow, or jolt to the head that disrupts the normal functions of the brain (Centers for Disease Control and Prevention, 2017). A concussion, even a mild one, is a TBI and serious enough to warrant prompt medical attention. Common causes of TBI in Utah include falls, motor vehicle crashes, bicycle crashes and recreational activities.
Both the physical and psychological symptoms can be wide-ranging and difficult to cope with both for the person suffering and the people involved in that person's life. Symptoms range from mild to severe and may appear immediately or take days, weeks, or even months to become noticeable.
Mild symptoms may include:
Momentary loss of consciousness
Dizzy and/or confused state
Memory/concentration problems
Headache
Sleeping more or less than usual
Nausea and fatigue
Changes in taste, smell and hearing (ringing in the ears)
Sensitivity to light or sound
Mood changes and feelings of depression or anxiety
Moderate to severe symptoms may include:
Frequent headaches
Forgetfulness and short-term memory loss
Irritability or a quick and unexplainable change in mood
Lack of sleep
Inability to complete tasks that used to be 'routine,' like picking up around the house, balancing a checkbook, making a grocery list (this is usually followed by a reaction of frustration, anger or hopelessness.)
Today is National Brain Injury Awareness Day. There are things you can do to avoid a TBI. To test your knowledge and keep you aware, here is a quick quiz. Find out how much you understand about avoiding traumatic brain injury.
(In the app and can't see the quiz? Click here.)
Recovering from a TBI can be frustrating and difficult. But there is hope. Things can get better and there is help through the Utah TBI fund.
If you are a TBI survivor or caregiver, you can connect with a brain injury coach at health.utah.gov/tbi or you can call1- 888-222-2542.
It is possible to lead a happy and sustainable life after TBI.
×