Estimated read time: 4-5 minutes
This archived news story is available only for your personal, non-commercial use. Information in the story may be outdated or superseded by additional information. Reading or replaying the story in its archived form does not constitute a republication of the story.
SALT LAKE CITY — The friendships made at Salt Lake's Clayton Middle School this year could last a lifetime, even if the students end up living a world apart. A unique program is helping Utah students connect with refugees in their communities.
Language arts and ESL teacher Stephanie Hunt describes the addition of 28 refugee students from 20 countries to Clayton's school body in this way: "It's a bigger and better neighborhood now."
It is a community where a boy from Salt Lake City and a refugee from Thailand can quickly become close friends.
"It's been really great. I mean it's so fun working with Shae Reh and other refugee kids," says Mitchell Brown, an eighth-grader at Clayton.
Shae Reh came to Utah from a refugee camp in Thailand. He takes comfort in his new friendship with Brown. "He helps me a lot with school stuff and he shows me around and just being my friend," Shae said.
The friendship between Mitchell and Shae grew out of a desire at Clayton to support the school's refugee students.
"When these kids come to school it's more than just the academic part," says Hunt. But Hunt had a plan to meet these challenges. It's called the Family to Family program.
"We just decided this is the way you can help is you're going to get paired up with one family and we want you to be friends first," says Hunt.
Now, dozens of Hunt's students are spending time together.
Sephora Mpaka is a refugee from Uganda. She says, "I'm so happy to be here so I can go to school." Her Family to Family buddy is eighth-grader Lydia Wright who says, "It really has been fun to get to know each other and see how different lives we have."
Eighth-grader Sophie Reed has been learning a lot about her buddy Nyuent Sein, a refugee from Thailand. "I think it's cool to just learn about how they came here and learn about Nyuent Sein and her family," Reed says.
Nyuent appreciates the support from Sophie and her family. "They are good and nice and helpful … they help my family," Nyuent says.
And the students' lives are not just intersecting at school, but also at home.
Clayton families gathered one night earlier this year at the Park Place Apartments, home to many refugee students.
Hunt told the assembled group, "We have so many good things that have brought us here tonight."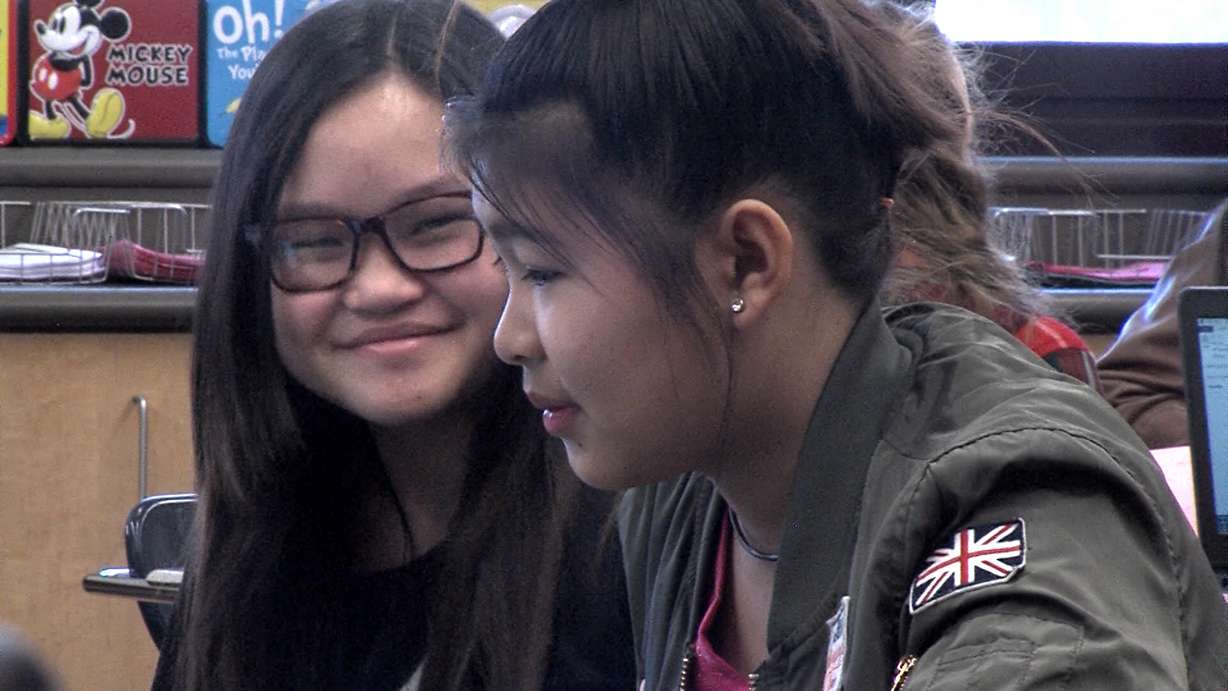 She was talking about a project supported by the Family to Family program where parents donated computers and helped install them in the refugees' apartments.
Parent Jared Wright made sure he located Eh Ko Pio's family computer where everybody could share time on it. The home computer will help them learn English faster, email family in Thailand and play games.
"It's enabling all of the families to have a lot more success and a lot less frustration," says Hunt.
In a courtyard in the middle of the Park Place Apartments, the Wonder Bus is parked and students are busy on board. The bus is another part of the Family to Family effort.
"We just knew that the refugee kids needed a space to be creative, to learn computer skills and to learn music," says parent Cassia Nielsen.
Nielsen asked a charitable organization to help Clayton kids create this computer arts lab on wheels.
"This is where they want to be in a place where they can learn, and you know … grow just like other kids," says Nielsen.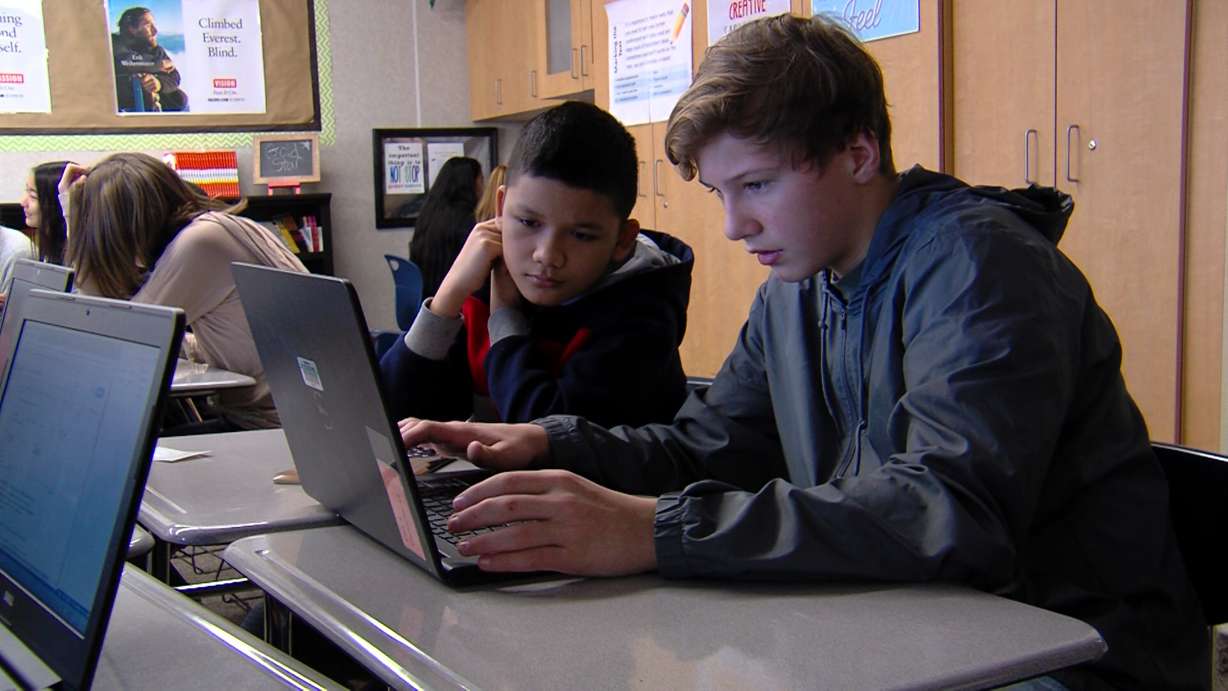 Right now, Hunt's students are facing an important deadline. This spring, the refugees will each publish a book about their journeys to America. It's a story they couldn't have told without the help of their new American friends.
Sephora says, "To learn who I am and to know about where I come from" is cool.
Lydia Wright has been helping her friend find the right English words to tell her story and says, "Learning about where she was born and how she was able to come to America has been fascinating."
The refugee students' books will be sent to a publisher April 20. Then later this spring, a copy of each book will be sent back to a refugee camp, a school, or directly to family members in the students' countries of origin.
Hunt is reading the stories as they are written, and she calls them "incredible."
×
Photos
Related stories
Most recent Utah stories