This archived news story is available only for your personal, non-commercial use. Information in the story may be outdated or superseded by additional information. Reading or replaying the story in its archived form does not constitute a republication of the story.
SALT LAKE CITY — Scores of Sugar House residents shook hands, exchanged smiles and exhaled long-held sighs of relief Saturday during a community celebration in the aftermath of a contentious battle to prevent a homeless shelter from moving into their neighborhood.
"It was David versus Goliath, and we really thought we were right," said Sugar House resident Chris Sveiven.
"I was really worried," said Eddie Edmunds, owner of Fusion Academy Brazilian Jiu Jitsu — located on Simpson Street where the proposed shelter was to be located. "We have kids here from 4 years old on up, and if we were going to have a homeless shelter here, I didn't know if we were going to stay here."
Elected officials from Salt Lake City, Salt Lake County and the state Legislature on Friday announced they were abandoning plans for two previously selected sites, including the controversial Sugar House location on Simpson Avenue. Additionally, the site closest to the existing downtown Road Home shelter at 648 W. 100 South was scrapped.
To mitigate the changes, shelters planned for 275 W. High Ave. and 131 E. 700 South will be larger, capped at 200 beds instead of 150.
The Sugar House community invited residents and local civic leaders Saturday to the Fusion Academy to express gratitude for efforts in the hard-fought battle to protect their neighborhood.
"For us, it's everything. It's the American dream. I bought my home here right before our first son was born," Sveiven said. "We put every penny we had into making it a livable, happy space where I could raise a family."
Related:
Sveiven said he's glad for the decision to reconsider how the shelters would be planned and eventually located. But he was dismayed when the original announcement indicated one of four shelters would be built right near his house.
"Instead of being on a waiting list for day care, you get a homeless shelter 75 feet from your front door. That was a tough pill to swallow," Sveiven said.
Friday's change came after months of outrage from Sugar House residents, including Sveiven and Peggy Clark, who feared the Simpson Avenue site would have catastrophic impacts on their community.
"People are willing to be involved (in helping the homeless)," Clark said. "They just don't want it in their neighborhood."
Homeless shelters, she said, should not be located in residential areas due to the risk of potential crime.
"People would be more willing to open their arms and embrace it, but there is just such much criminal activity involved (with the homeless population). Nobody wants that in their neighborhood," Clark said.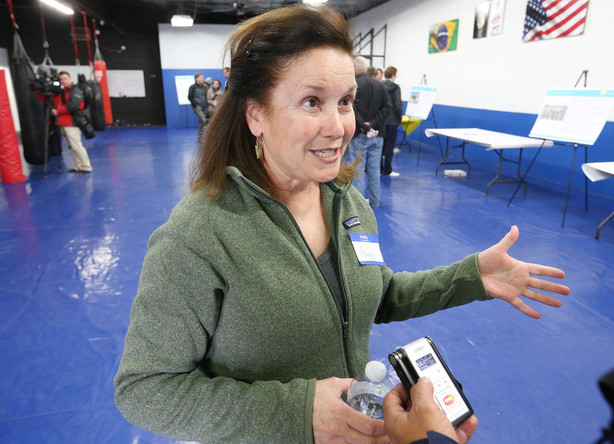 #clark_pic
As a business owner, Edmunds said while he feels for people who find themselves without a permanent place to stay, he was concerned about the stability of the community if the shelter were to be built in his neighborhood.
"There are no easy answers," he said. "In my opinion, this spot was a bad idea."
Sveiven said more care has to be taken by planners in choosing suitable locations for the shelters where the impact would be minimal on existing residents and businesses.
"They have to engage the community in how the facility is going to be run and how it's going to be funded long term to put people's fears at ease," he explained. "It's a tough sell, but they have to do a good job of showing they know what they're doing."
Sveiven said operating the first two homeless resource centers well and appropriating the necessary ongoing funding would give people confidence in any future plans to build new shelters as the need arises.
"They need to spread this (plan) throughout the valley," he said. "(Elected officials) realize this, and they're going to spread the impact and make the whole valley help."
×
Photos
Related Stories