This archived news story is available only for your personal, non-commercial use. Information in the story may be outdated or superseded by additional information. Reading or replaying the story in its archived form does not constitute a republication of the story.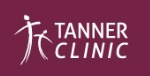 This story is sponsored by Tanner Clinic.
Many people are under the assumption that as long as a person who has food allergies does not actually eat the food they are allergic to they are not at risk of anaphylaxis. However, this is not always the case. Contact with food allergens can put someone at risk for allergic reactions.
Cross contact occurs when an allergen touches the surface of something and contaminates it with an allergen protein. For example, if you use a spoon to stir milk into a dish, then immediately use that same spoon to stir a non-dairy soup, the non-dairy soup would then contain dairy proteins that could expose and endanger someone with a dairy allergy.
Food prepared for people with allergies should be made carefully or even separately from other foods. Utensils, dishes and surfaces used for preparing or serving any other foods should not be used to prepare or serve meals to those with allergies, unless they are first washed with hot, soapy water. Simply rinsing off a utensil or surface after use will not prevent cross contact contamination, and could potentially cause an anaphylactic reaction.
Another example of cross contact would be a meal that previously contained the allergen, such as a salad topped with nuts. Many people believe that picking out the nuts makes the salad servable for those with nut allergies. Picking out the nuts is not enough as it leads to cross contamination and puts others at risk for allergic reactions.
When eating out: - Make sure to alert servers of a food allergy and if possible speak directly to the chef. \- Always carry your epinephrine auto-injector. \- Make sure someone with you understands how to appropriately use your epinephrine auto-injector when needed, and that they understand the importance of administering it. \- When in doubt, do not eat the food.
Don't let a food allergy keep you from enjoying your life. For more information on how you can treat your food allergies through an innovative food treatment program called oral immunotherapy (OIT), and how it can provide freedom from the restrictions of food allergies, call Dr. Douglas H. Jones at Tanner Clinic at 801-773-4865.
×