Estimated read time: 2-3 minutes
This archived news story is available only for your personal, non-commercial use. Information in the story may be outdated or superseded by additional information. Reading or replaying the story in its archived form does not constitute a republication of the story.
SALT LAKE CITY — Former LDS Church President Gordon B. Hinckley created a temple building program unprecedented in the history of his faith. Now his grandson is following in his footsteps.
David Hinckley, grandson of the man known as the "temple building" leader of The Church of Jesus Christ of Latter-day Saints, helps build temples for a living. He works as an electrical engineer for Spectrum Engineers and his company, which has many clients, has been hired to design lighting for temples around the world, both exterior and interior.
"To have an opportunity to work on temples was something I was very excited about," David said.
There were 47 operating temples when Gordon B. Hinckley became president of the LDS Church in 1995. He announced the construction of smaller temples in 1997; and when he died in 2008, there were 124 operating temples worldwide.
"A big part of his desire to build so many temples is because he traveled the world and he saw the sacrifices that members throughout the world made to get to temples, and he wanted to make it easier to them," David said.
On the anniversary of President Hinckley's death, David told KSL he never stops thinking about the grandfather who was such an optimist.
"He was one of the 'glass is half full' type of people that always looked for the positive in people and situations," David said, "and that was a great example to me and other members of my family."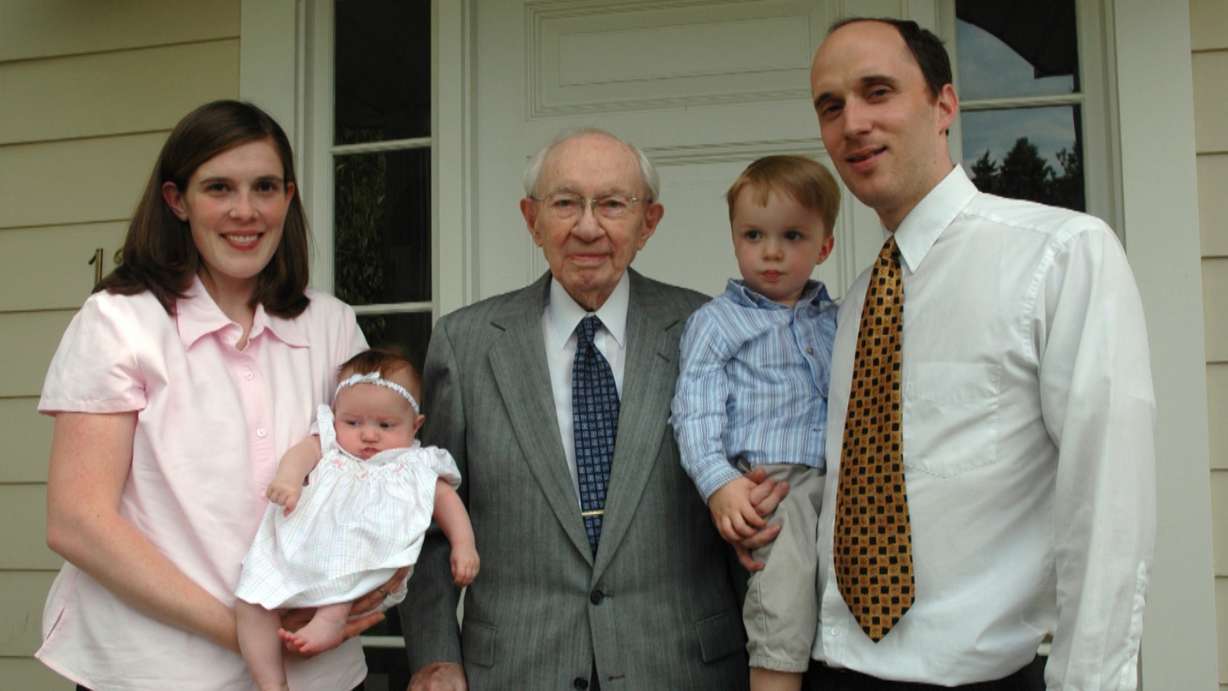 #fam_pic
If President Hinckley had an opportunity to come to his office now, David said he knows exactly what his grandfather would expect of him. He'd be "ensuring that temples are built to not only Church standards, but to building code standards and to the finest possible workmanship," he said.
So far, David has designed lighting for four LDS temples: those in Indianapolis, Indiana; Sapporo, Japan; Meridian, Idaho; and Tucson, Arizona. Each one, he said, is a unique statement of faith.
"Sometimes temple locations are in neighborhoods and maybe don't have as much visibility. Sometimes they're on hills or next to freeway and have a lot of visibility," he said. "So we need to try and highlight that temple as a beacon and a piece of art, essentially."
As David works to light temples, he remembers that his grandfather believed that building temples is, in fact, lighting the world.
×
Photos
Most recent Utah stories