Estimated read time: 3-4 minutes
This archived news story is available only for your personal, non-commercial use. Information in the story may be outdated or superseded by additional information. Reading or replaying the story in its archived form does not constitute a republication of the story.
SALT LAKE CITY — About 100 protesters picketed at the Salt Lake City International Airport Saturday night speaking out against President Donald Trump's executive orders on immigration intended to halt refugees from majority-Muslim countries entering the United States, among other restrictions.
Earlier in the evening, a federal judge in Brooklyn, New York, granted a request by the ACLU to stay deportation of those detained on entry to the United States. Shortly afterward, a federal judge in Virginia issued a temporary restraining order to block removal of green card holders being detained at Dulles International Airport for seven days.
The directors of Salt Lake City's two nonprofit refugee resettlement agencies — International Rescue Committee and Catholic Community Services of Utah — said they were not aware of any refugees who were scheduled to be resettled in Utah over the weekend.
Protesters in Salt Lake City joined other pickets across the country protesting Trump's executive order, which suspended all refugees admission to the United States for 120 days. Moreover, any citizen of Iraq, Iran, Syria, Yemen, Libya and Somalia is barred from entry.
Protest organizer Hannah Morra said the executive orders are "a human rights violation, big time. I think everybody should be paying attention to this," she said.
Although organizers had informed law enforcement and the airport of their intentions, Morra said she understood that there was a risk to staging a protest at the airport.
"Making a statement about the unlawful and unconstitutional things are happening is worth the risk," she said.
National immigration attorneys and advocates for immigrants and refugees say the executive action will tear families apart.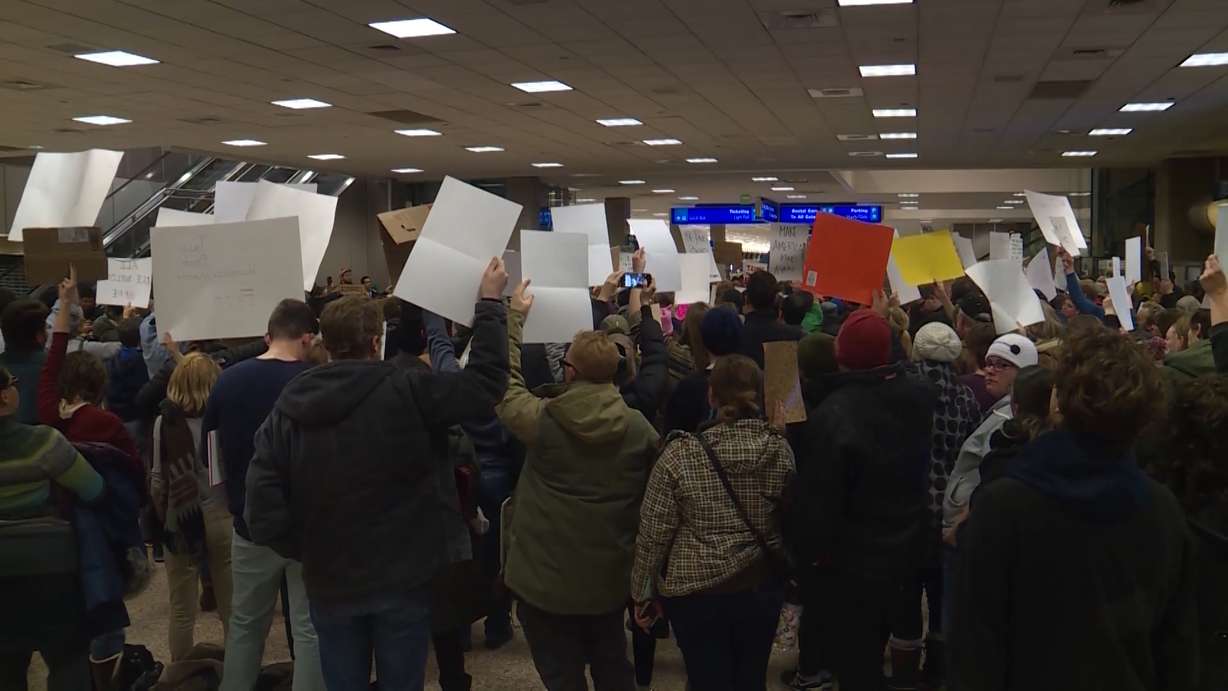 Some protesters questioned why other majority-Muslim nations, such as Turkey, United Arab Emirates and Indonesia, were not included in the ban.
The invitation to the Salt Lake rally urged Utahns to "resist fascism."
"Utah will not abide and stay quiet to unlawful and hateful bans."
Late Saturday night, the Church of Jesus Christ of Latter-day Saints posted the following statement on its website's newsroom page:
"The Church of Jesus Christ of Latter-day Saints is concerned about the temporal and spiritual welfare of all of God's children across the earth, with special concern for those who are fleeing physical violence, war and religious persecution. The Church urges all people and governments to cooperate fully in seeking the best solutions to meet human needs and relieve suffering."
Sen. Orrin Hatch, R-Utah, in a statement released Saturday night, expressed his perspective on Trump's executive actions.
"The current situation in the war-torn Middle East represents a number of challenges regarding our efforts to protect Americans from the threat of terrorism while holding true to our legal and moral obligations to help the innocent victims of these terrible conflicts. In particular, as a lifelong member of The Church of Jesus Christ of Latter-day Saints, I am acutely aware that many of my own ancestors, as well as the ancestors of many other Latter-day Saints, were themselves refugees, religious minorities violently driven from their homes who undertook a long and dangerous journey to build a new life in a distant land," Hatch said in the statement.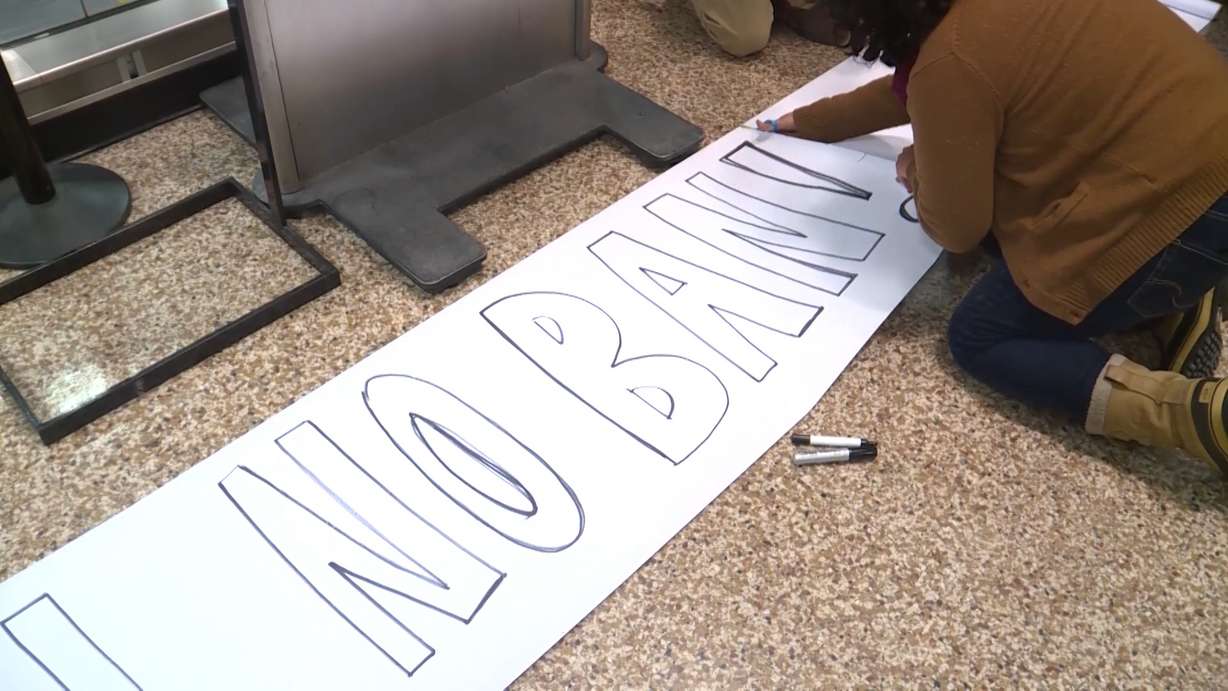 "President Trump has described his order as a temporary means to reduce investigative burdens to relevant agencies," Hatch wrote.
"In this spirit, I urge the new administration to move quickly to tailor its policy on visa issuance as narrowly as possible so that officials can protect our security needs while reducing unnecessary burdens on the vast majority of visa-seekers that present a promise — not a threat — to our nation. Doing this as expeditiously as possible will achieve our shared goals of keeping the country we love safe, free and a beacon of justice to the world," he wrote.
×
Photos
Related Stories