Estimated read time: 3-4 minutes
This archived news story is available only for your personal, non-commercial use. Information in the story may be outdated or superseded by additional information. Reading or replaying the story in its archived form does not constitute a republication of the story.
DRAPER — Cancer took away football.
It took away his chance to serve a mission for The Church of Jesus Christ of Latter-day Saints.
For the past nine months, Cameron Forte of Draper has been fighting back.
"The last 9 months have been long and hard," Forte told KSL Sports, "but they've almost been like the best 9 months and I'm grateful and blessed for everything that it's taught me and shown me."
He's endured 19 rounds of chemotherapy, 20 blood transfusions and six surgeries. In March, Cameron was diagnosed with Ewing's Sarcoma — a tumor the size of a grapefruit had grown in his femur. Doctors removed the cancerous bone along with part of his knee and hip joint, replacing it with titanium. It was intensive surgery and the recovery, along with the chemotherapy has taken its toll on his young body.
"When you see your son go through the pain that he goes through and it's the times that nobody is around that were really hard for us," his father R.J. said. "Chemo is just a nasty, nasty thing to go through and that's probably been the hardest thing for us to go through is to see him in that much pain."
While going through a dark time in June, Cameron Forte received a visit at Primary Children's Hospital from some pro football players, including Salt Lake City native Haloti Ngata.
"He really wanted to get to know me and we still stay in contact," Forte said.
Each year, the Haloti Ngata Family Foundation chooses one child to fly to Detroit, watch a Lions game and enjoy dinner with the current Lions star. Cameron was selected this year for the fan experience of a lifetime.
"We had sideline passes and Haloti actually ran over to me and gave me his gloves and everything," the teen said. "It was great to see him before the game."
The Lions beat the Jacksonville Jaguars 26-19. After the win, Haloti took father and son to dinner, where he presented Cameron with a special gift — a ball signed by the entire team that said "Fighting for Forte".
"I've never met a person that had so much love and so much caring," R.J. Forte said. "He's just a gentle giant. His heart is just as big. I think he looks at what Cam did overcoming such a horrible disease such as cancer and he was in awe of that. It was pretty cool to see someone of his stature treat Cam as if he had done something equally as special."
No one wants to go through the experience of cancer, especially not before their 19th birthday. But Ngata's specifial gift made life a little bearable for Cameron.
"It was my first NFL game and I couldn't have been more impressed," he said. "It was just a great experience that I couldn't have asked for. He gave it to me and I couldn't be more grateful."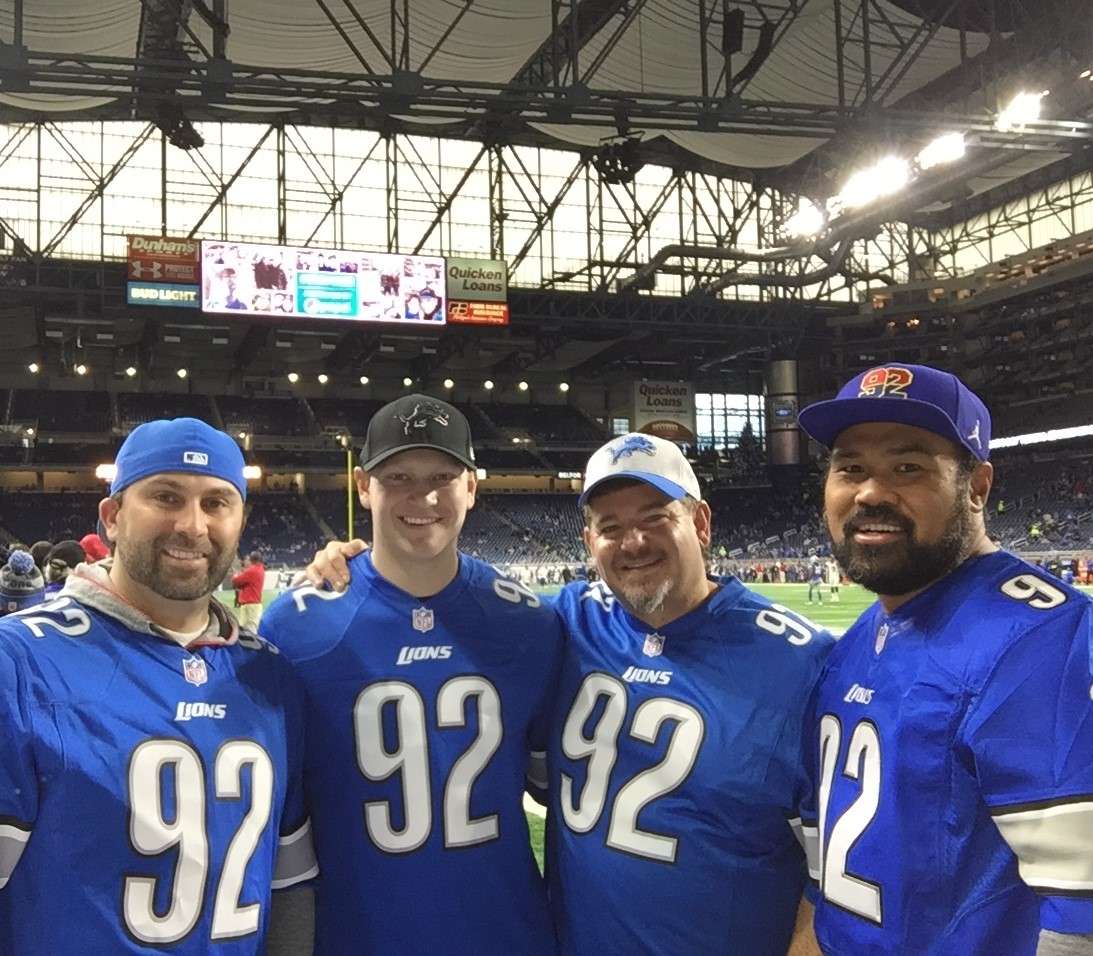 When Cameron returned home, he enjoyed another special experience. He completed his treatment and rang the bell at Primary Children's Hospital.
Cameron's final scan came back clean. He is in remission. Through this long battle, he has made lifelong friends and gained a valuable perspective on life.
"I'm almost fighting for everyone else," he said. "You meet a lot of people in the hospital and honestly I'm grateful for what I have gone through and especially what I've had because I see people that have it 10 times worse than me and I thought I had it bad. People are in there months at a time and I'm in there for five days.
"There is more to life than we know and through all of this I have to give glory to God because I couldn't have done it without him."
×
Photos
Related Stories