This archived news story is available only for your personal, non-commercial use. Information in the story may be outdated or superseded by additional information. Reading or replaying the story in its archived form does not constitute a republication of the story.
SALT LAKE CITY — Motivation has been a key factor in college football bowl games since Boise State stunned perennial power Oklahoma 10 years ago in the Fiesta Bowl.
But Utah isn't worried about a lack of motivation ahead of its clash with 6-6 Indiana in next week's Foster Farms Bowl, even after a disappointing two-game losing streak to end the regular season.
"Our guys have no problem getting motivated; it's a chance to win another game," said Utah coach Kyle Whittingham, who is 9-1 in postseason contests as a head coach. "It's a reward for a good season, but it's also a chance to notch another win."
The Utes (8-4) will also try to send their seniors out with another win. That includes recent Morris Trophy winner Isaac Asiata.
"That's our history; that's our thing," Asiata said. "We're the winningest bowl team in America, I guess."
The Hoosiers (6-6) limped into the postseason, winning just one of their final three games in Big Ten play to clinch a bowl bid Nov. 26 after beating Purdue 26-24.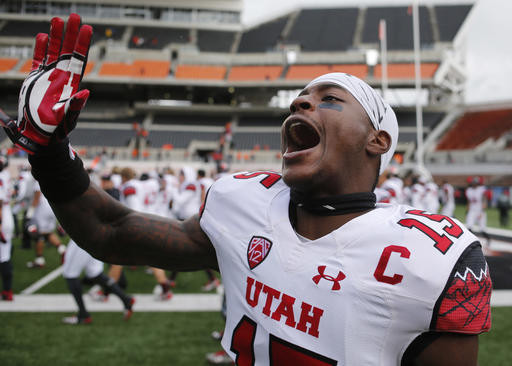 "They're physical," quarterback Troy Williams said. "You can't really pay attention to the record; that's been the case all year. They're a physical team, and they're going to play hard."
Utah lost back-to-back games to end the regular season, missed out on a berth in the Pac 12 championship game, and will face the .500 Hoosiers in the Bay Area.
But don't expect Utah to take its Big Ten opponent lightly.
"They are who they are," Asiata said. "They play in that conference for a reason. I think they are a great team, and will be a fun opponent to go against."
×