This archived news story is available only for your personal, non-commercial use. Information in the story may be outdated or superseded by additional information. Reading or replaying the story in its archived form does not constitute a republication of the story.
About six million students each year engage in so-called distance education for the one or more college courses they take online, with about three-quarters of those courses offered by public institutions. That amounts to more than one in four students who take at least one online college course.
Online college courses are convenient and can cut down on the cost of a higher education. But to optimize the efficiency and effectiveness of these courses, students need to know a few things to improve their online experience.
1. Participate and collaborate with classmates
The same holds true whether you're in a classroom or in your pajamas at your kitchen table, peering into your computer screen during an online course. An academically engaged student tends to be more successful when opportunities arise to participate, which, for an online course, might be in a forum or a real-time messaging stream
You need to speak up with questions and comments, with your online instructors and fellow students. You might also consider forming a study group. Whether it's all done online or in person (or both), a study group is an effective tool for getting through tough subject matter.
2. Get to know your professors
You will do well to meet your professor at least once at some point during an online course. When people know your face and a little bit about you, it tends to personalize an otherwise solitary, sometimes isolated experience.
While not essential to success in an online course, incorporating the human element can also be a useful networking tool toward possible leads into internship and job opportunities after the class ends. If the institution from which you're taking online courses is local, find out your professor's office hours, and stop in to at least say, "Hi."
3. Make sure you're tech-ready with the right gear
There's a good chance you're a person "on-the-go" if you're taking an online course, which means you should have a smartphone or tablet of some sort to check grades, answer forum messages or email from instructors or to keep your academic calendar up to date. It might also help to have a headset with a good microphone if you need to converse during class with the instructor or students via phone or computer during an audio or video meeting.
If you're storing a lot of data from your online courses, consider investing in a transportable external hard drive to back up documents and possibly as a means to transfer files if the need arises. A portable computing device like a laptop or netbook are almost a must-have, and a cheaper e-reader device for academic texts available online might reduce textbook costs and cut down on paper consumption.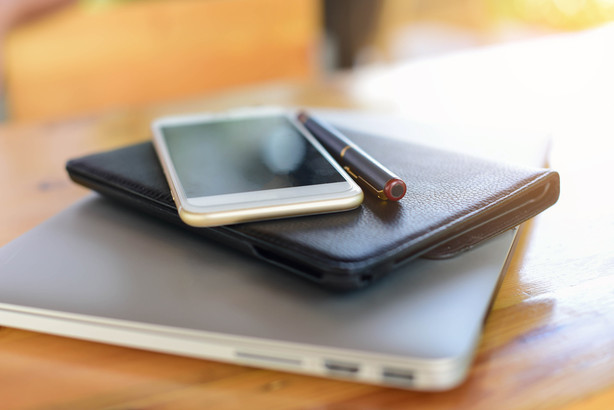 4. Be resourceful and help yourself
Colleges that offer online programs know what is required to assist students in succeeding in education, and as such, they offer many tools and resources which should be utilized. There are support teams such as tutors for help with coursework, technical supports, chat rooms in which students can communicate with fellow students and professors, online libraries, ebooks for textbooks to make referencing easier and other web-based options.
It is important to be familiar with all available means of help and support systems to have a more successful online college experience.
5. Develop a clear expectation and take control of your online experience
Develop a focused sense of self-determination and self-reliance to help you overcome whatever obstacles you might face with online education. Know that you are using your online education to improve yourself and your circumstances. Find out your degree options — and set your compass toward a defined goal. Manage your time effectively by setting and keeping deadlines for coursework and use a calendar or schedule in an easily accessible format (like a smartphone) to keep yourself organized.
Don't overload yourself with online courses at the start — find what amount of coursework is best for you. And always remember to write well and proofread your work before clicking that "send" button on an assignment.
×