Estimated read time: 2-3 minutes
This archived news story is available only for your personal, non-commercial use. Information in the story may be outdated or superseded by additional information. Reading or replaying the story in its archived form does not constitute a republication of the story.
SALT LAKE CITY — One thousand Utahns with family histories of rare and life-threatening diseases are participating in something called the 1K Project — although their part ended a while ago.
Now, scientists and researchers with the University of Utah are doing their part.
The thousand individuals are having their genomic profiles studied by the university's Utah Genome Project in hopes of identifying the genes responsible for a variety of conditions.
"We're doing DNA sequencing of thousands of members of large Utah families. These are families where we see conditions like various cancers, heart disease, pre-term birth, Lou Gehrig's disease, autism — a whole variety of different disease conditions," Lynn Jorde, chairman of the Department of Human Genetics department, said about the Genome Project's mission as a whole.
The 1K Project is a subset, expanding upon that mission, and is funded at least partially through a $12 million donation from NantHealth and Patrick Soon-Shiong, its CEO.
Jorde, executive director for the four-year-old Utah Genome Project, says that work like this has been fruitful so far.
"By figuring out what's wrong at the DNA-level, (we are) finding better targets for treatment," Jorde said. "We've had a number of notable success, I think, with the Utah Genome Project for specific diseases.
"We've found new genes, for example, Lou Gehrig's disease or amyotrophic lateral sclerosis (ALS), some new cancer-causing genes and a number of others," he added. "The approach has been successful and we're still getting some of the sequences back. So we're really just beginning much of the analysis."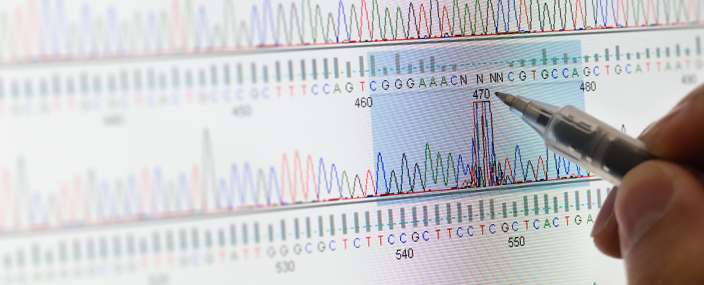 Jorde said the end-result is twofold: More accurate diagnosis of different diseases as well as identifying the mechanism for some conditions and developing a drug — or use an existing one — to more effectively treat them.
He also credits the citizenry of Utah, through direct participation or through donations, with helping enable the success of the project. Jorde also called the Utah Population Database, the world's largest repository of genealogies, a real advantage.
The areas with the most promise of improvement through DNA analysis are various types of cancer because of large genetic components in cancer susceptibility, and forms of dementia.
Time and patience are the critical parts of the 1K Project, when it comes to expecting results. Jorde said all of the sequences from the participants will be in the hands of Utah researchers by the end of the year.
But that doesn't mean the job is done.
"Analyzing them will take some additional time, at least a year, because that's the real challenge now," Jorde said. "Once you get a whole DNA sequence, 3 billion pairs of DNA (bases), that's a lot of information to sift through.
"But some of our investigators have developed some of the best analytic software in the world for analyzing those sequences — and finding the variations in the sequence that are responsible for the disease," he added.
×
Photos
Related Stories