This archived news story is available only for your personal, non-commercial use. Information in the story may be outdated or superseded by additional information. Reading or replaying the story in its archived form does not constitute a republication of the story.
WASHINGTON TERRACE, Weber County — Forty years after graduating from Bonneville High School, the outfit Roger Hepworth wore to his senior cotillion still fits.
At his 40-year high school reunion Saturday night, Hepworth donned the bell-bottomed Britannica pants and white shirt that he wore to the Hawaiian luau-themed dance in 1976.
Hepworth said he thought he would keep the outfit for nostalgic reasons and figured it would come back in style someday.
When his former classmates walked into the reunion at Bonneville High School Saturday, they were pretty shocked to learn Hepworth was wearing the same outfit he wore at the dance, he said.
"Truthfully for, especially a guy, to keep clothes for 40 years, that's a little insane," he said. "But I did."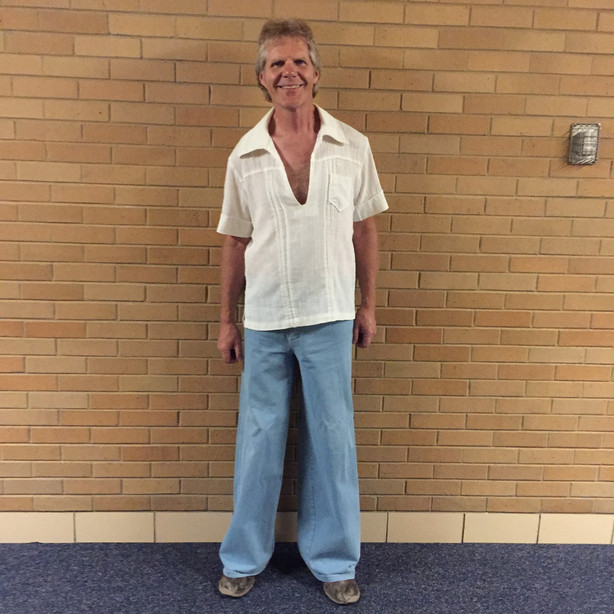 Hepworth said he hasn't changed much over the years. At his 30-year high school reunion, he got voted "the least changed." At this reunion, he was nominated again, but didn't win.
"It makes you very recognizable over the many years. Anytime you're out and about and someone sees you, they instantly recognize you and that's a good thing," he said.
Hepworth's date to the senior cotillion tried to find the leis she wore to the dance, but she could not find them, he said.
×
Photos