Estimated read time: 2-3 minutes
This archived news story is available only for your personal, non-commercial use. Information in the story may be outdated or superseded by additional information. Reading or replaying the story in its archived form does not constitute a republication of the story.
PIUTE COUNTY — A Piute County man pleaded guilty in July in connection with the illegal killing of a bald eagle and a buck deer.
The poaching occurred in early 2013, according to Utah Division of Wildlife Resources. Logan Erickson shot and killed a bald eagle and left it to waste, DWR said. He also allegedly shot and killed a buck deer and removed the antlers from the deer, leaving the rest of the animal to waste.
DWR officers received information about the poaching and began to investigate. They recovered ballistic evidence that linked Erickson to the killing of both the deer and the bald eagle, DWR said. However, Erickson left the country to serve a church mission and charges were not filed until Erickson returned to Utah in June 2016.
Erickson was arrested and booked in connection with the illegal killings, and in July, he pleaded guilty to two counts of wanton destruction of protected wildlife, a class A misdemeanor. He was also ordered to pay $1,400 in restitution.
"This case, along with many others, might not have been discovered and investigated without information received from the public," DWR officials said in a statement.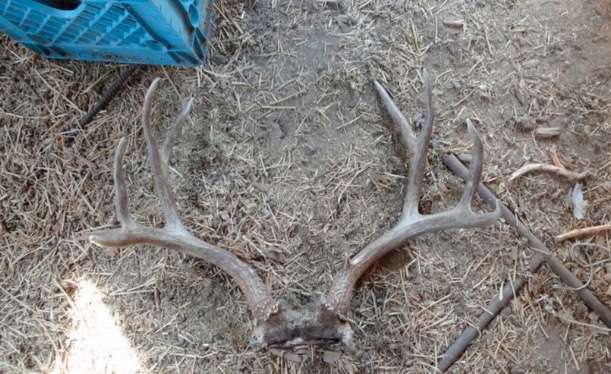 Although they are no longer listed as an endangered species, it is illegal to kill bald eagles, according to the U.S. Fish and Wildlife Service. The Bald and Golden Eagle Protection Act was passed in 1940 and protects the birds by "prohibiting the take, possession, sale, purchase, barter, offer to sell, purchase or barter, transport, export or import, of any bald or golden eagle, alive or dead."
The fine for anyone who shoots, poisons, wounds, kill, captures or traps a bald or golden eagle can face a maximum fine of $5,000 or one year of imprisonment with $10,000. Felony convictions can carry a maximum fine of $250,000 or two years imprisonment, according to the U.S. Fish and Wildlife.
Anyone with information about other poachings in Utah can call the Utah Turn in a Poacher Hotline at 800-662-3337 or email turninapoacher@utah.gov.
×
Photos
Most recent Utah stories