Estimated read time: 3-4 minutes
This archived news story is available only for your personal, non-commercial use. Information in the story may be outdated or superseded by additional information. Reading or replaying the story in its archived form does not constitute a republication of the story.
SALT LAKE CITY — A recent child abduction attempt in Saratoga Springs has brought child safety back into focus.
A 9-year-old boy reported he was able to escape the truck of a man who tried to abduct him Tuesday evening. The boy called his stepfather, Jimmy Green, for help using a GizmoGadget he was wearing, Saratoga Springs Police Chief Andrew Burton Burton said. Green quickly arrived at the store, where he found his frantic son.
Police said on Wednesday they were still chasing leads and looking for the man responsible for the abduction attempt. Detectives said they have been trying to round up surveillance video from nearby stores to try and get a better look at the tan 1990's Chevy Tahoe the boy said was used to abduct him.
Technology like GizmoGadget has changed the conversation when it comes to talking to children about stranger danger.
Parents want peace of mind when their kids walk out the door. Cellphones and the different tracking programs on the devices can access are an incredible resource, but they're only part of a safety plan for kids.
"There's always been stranger danger," said Rachel Peterson, the safety commissioner with Utah PTA. "I grew up with my parents always being worried about who drove down the street, who is in our neighborhood."
But stranger danger in the digital age is different. Children encounter strangers online every day, and that's one set of worries for kids with online access.
In the digital age, parents can track their kids with their cellphones by using a Find My iPhone app, or a similar Android feature. For younger children, the GizmoGadget smartwatch may be the right choice.
"There's a lot of different benefits to a parent who's thinking about getting a smartphone or getting a phone for their child for safety purposes, but they're not ready," said Verizon District Retail Manager Tory Savage.
The smartwatch costs $150, plus a $5 a month service charge. Savage bought one for his 10-year-old. He especially likes the GPS tracking on the map.
"I can keep track of my kids no matter where they're at, I can keep in contact with him as a parent, you can't beat that," Savage said.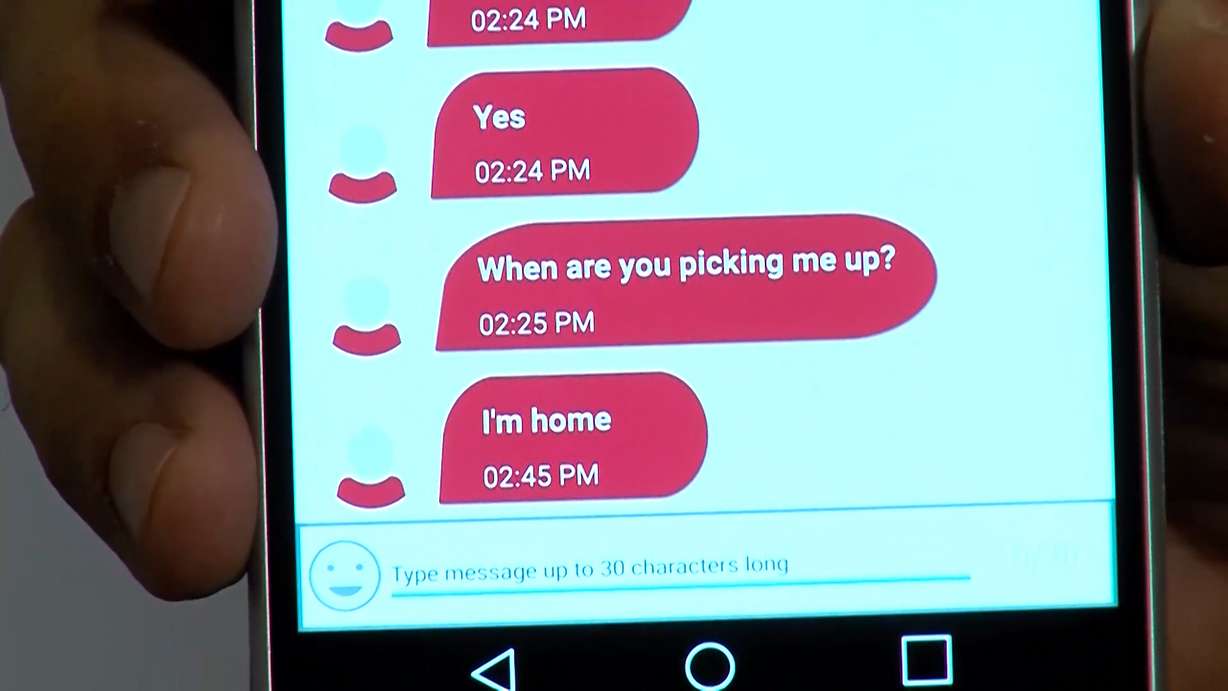 From the watch, the child can call 10 preset numbers and send texts and Emojis.
"Those are the different ways they can communicate with you. Then as a parent you can obviously pull up and identify the location on the app," Savage said.
Security features are built in to protect the privacy of that location.
Whether a parent chooses that kind of technology or not, Peterson says child safety is all about constant, consistent conversations.
"As always, having a conversation with them about what you feel comfortable with, what is acceptable, does this situation make you feel OK?" Peterson said.
Talk through several scenarios and ask them what they would do if they thought they were in danger.
"Just teaching our kids to think for themselves because we can't be with him 24/7," Peterson said. She says make sure children let their parents know where they are and give an update if they move.
"Just be in the crossroads of your children's lives. Know what they're doing. Know who their friends are and don't be afraid to ask questions."
More information on stranger danger can be found on the National Crime Prevention Council and National Center for Missing & Exploited Children websites.
×
Photos
Most recent Utah stories