Estimated read time: 3-4 minutes
This archived news story is available only for your personal, non-commercial use. Information in the story may be outdated or superseded by additional information. Reading or replaying the story in its archived form does not constitute a republication of the story.
NEPAL — After selling his company to Snapchat for $54 million as a Brigham Young University student, Garrett Gee and his wife, Jessica, sold their possessions and embarked on a lengthy trip around the world with their two young children.
But the Gee family, also known as The Bucket List Family, is not just spending their days having their own adventures; they are making a difference in the way of service.
The family has already donated LASIK surgery, volunteered at orphanages and paid for a family to go to Disneyland. And after becoming more educated about sex trafficking in Nepal, they are hoping to make a world of difference for some school-age children in the country.
"We recently traveled to Nepal, where we spent 10 days with Effect.org, a nonprofit working against the problem of human trafficking through education and building schools," Jessica Gee told KSL.com in an email. "Our time in Nepal was spent traveling to villages, meeting victims and learning more about the problem and working on solutions."
Prior to traveling to Nepal, the Gees did not know very much about human trafficking. Having watched the movie "Taken," they figured young women were being kidnapped, Gee said.
"In reality, young woman are being deceived. Traffickers will target young girls from poor villages and promise them opportunities like jobs, education or even love," Gee said. "But, as soon as they are taken away from their home and across the border into India, they are beaten, addicted to drugs and turned into sex slaves."
Gee said it was gut wrenching and depressing to learn more about this problem, and they were motivated to help in any way they could. They learned that schools are a powerful solution against human trafficking, and the couple is now trying to raise funds that would build a new school in Nepal.
"Schools give these young women safety, education, opportunities, surveillance and the literal know-how to avoid traffickers," Gee said.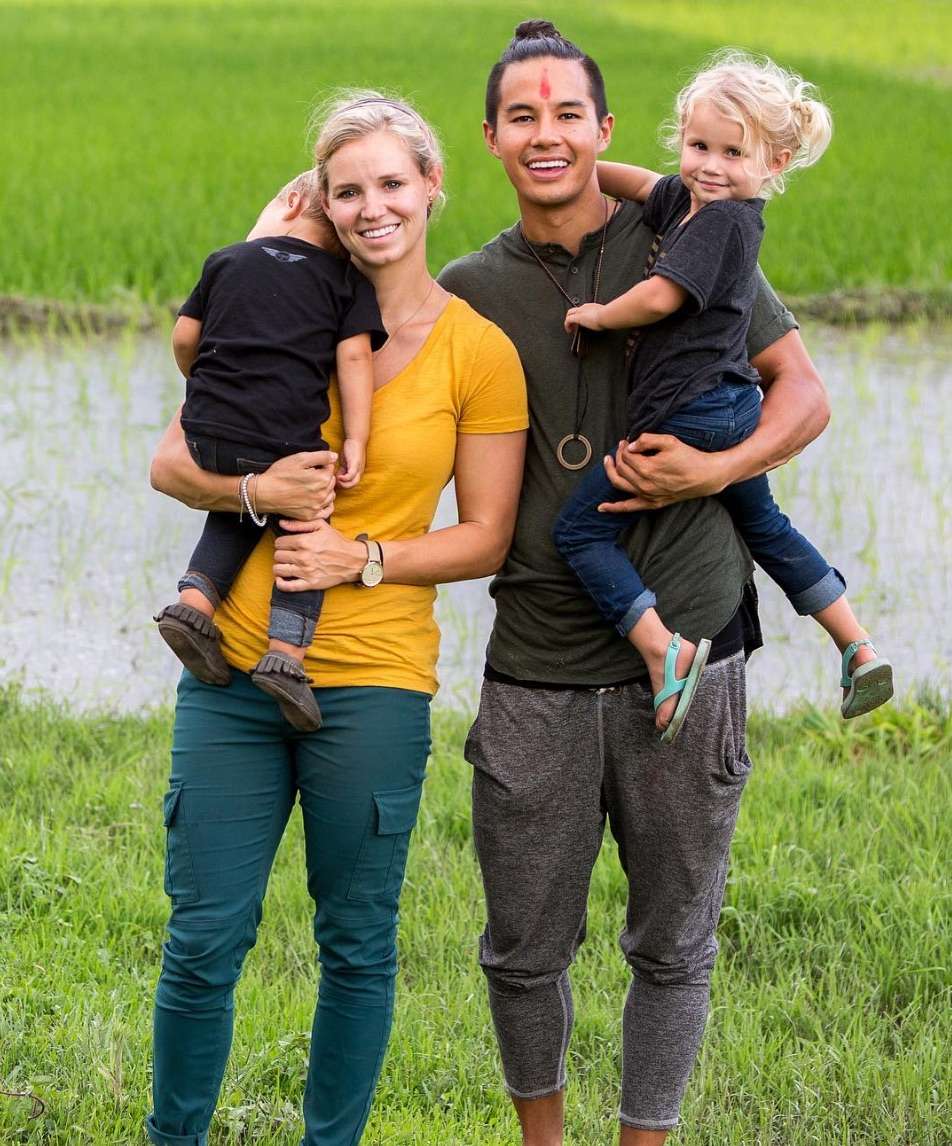 In order to construct a new school, the Gees must raise $50,000. They put in their own contribution, and they started a crowdfunding campaign* to help raise funds. As of Friday afternoon, they had raised more than $26,500. "The gross problem of human trafficking especially hit home with both of us as young parents," Gee said. "We look at our children and we just want them to be happy, joyful, and of course, safe. It breaks our hearts to think that other children every day are being stripped of those basic human rights. We're so grateful for the blessings of safety and freedom in our own lives and we feel the best way to express that gratitude is to act!"
Those who would like to help the Gees efforts can do so in three ways: By becoming more educated about human trafficking, by donating to their campaign or by sharing the fundraiser on social media.
"One-hundred percent of donations will go to the new school. Specifically, $30 puts a child through school for three months," Gee said. "Fifty dollars buys a computer for a classroom of students to play interactive learning games; a hundred dollars buys education materials for a classroom including books, art supplies, workbooks etc.; (and) $500 pays for a teacher's salary for three months."
If the Gees do not raise $50,000, the money they do raise will still go toward Effect.org and their existing schools in India. If they do raise the funds, they will begin building the new school on April 1, 2017, Gee said.
*KSL.com does not assure that the monies deposited to the account will be applied for the benefit of the persons named as beneficiaries. If you are considering a deposit to the account, you should consult your own advisors and otherwise proceed at your own risk.
×
Photos
Related links
Related stories
Most recent Utah stories