This archived news story is available only for your personal, non-commercial use. Information in the story may be outdated or superseded by additional information. Reading or replaying the story in its archived form does not constitute a republication of the story.
This story is sponsored by KSL Local. Find local services, events, restaurants and much more.
Having health coverage is expensive and getting more so. In a May article, the National Conference of State Legislatures noted, "annual premiums edged beyond $17,500 for an average family." So with health insurance a federal mandate, how can you make the most of those hard-earned dollars spent on coverage? The following are a few ways to make sure your health plan is working for you.
Get preventive exams
Most health plans don't charge a co-pay for a preventive exam by your doctor, even high deductible or HSA plans, so if you don't go in for that check-up, you're leaving essentially a free visit with your health care provider on the table. While you're there, you can ask about any health concerns you may be having.
Sometimes a free preventive visit is coded incorrectly and you might get a bill for a visit that should be free. If you have an agent, they can help you get the visit re-billed so you won't have to pay for your 'free' visit. Your agent can also provide a list of preventive services available on your plan with corresponding age and gender information so you will know the preventive services that are included with your plan and when you are eligible to receive them. Early detection is a key to better health and reduced costs.
Use telemedicine options
Whether you use the internet or a telephone, the era of virtual medicine is upon us. Some health plans include free or reduced-price talks with a doctor, compared with an office visit, in their coverage. These not only save money, but they also save time and hassle as well. Rather than taking time off work to take a child to the pediatrician or urgent care to see if that sore throat is strep or not, you can make a quick call or go online. Ask your agent to see if your plan covers this easy option. If it does not, your agent can show you affordable ways to add this coverage.
Ask for advice
Speaking of asking your agent about these options, too many people just don't make the call to ask. If you have an individual or family plan rather than group coverage that's paid for in whole or in part through an employer, your insurance includes the help of a local expert who can make your plan cheaper and easier to use. If you use the government's online exchanges at healthcare.gov, or just called the toll-free number, you're likely missing out on the opportunity to choose an agent, but your plan still includes their services at no additional cost. If you don't have an agent you are working with, you can select an agent for your existing policy now or anytime during the year.
Insurance carriers are already paying for agents, so if you don't select one, you're leaving a free service on the table. And it's one that very likely can keep more cash in your bank account.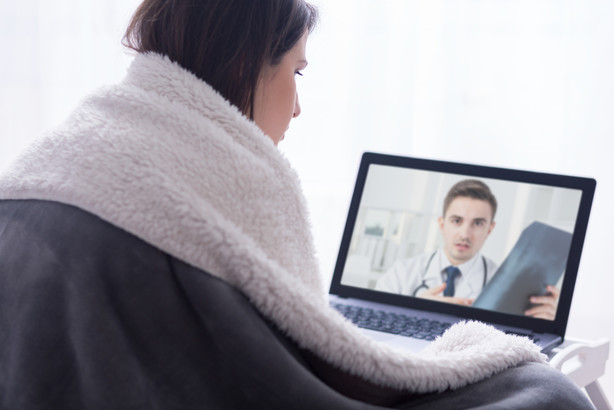 "Agents can save you money. We look at the total cost of your health care, factoring in the premiums and the cost of services you typically use and help you choose the best overall plan," says Lloyd Coleman of Clarity Health Insurance.
"The best strategies and finding the best price for medical services are two ways an agent can help you reduce your costs now. For instance, if you need an expensive procedure such and an MRI or you have a pending surgery or child delivery, a knowledgeable agent may show you a strategy that can significantly reduce your cost," Coleman says. "Or if you have a new medication like an inhaler that costs $300 a month, your agent can show you ways to reduce that cost with programs or other strategies that are available but not often know by the consumer."
Individual plans are priced by individuals in the family, not the family as a whole, so some parents may find they're overpaying for college-age children, if a student is in another state, for instance, or out of the country on an LDS Church mission, Coleman notes. Agents can tell you if taking a young adult off a family plan, at least for a year or two, would save money.
There are always ways to reduce costs and get more out of your health plan. Asking for advice is the best way to know how to do that, so don't be afraid to just pick up the phone. Agents who specialize in individual and family plans are often available anytime, not just 8 to 5, so if you're in a situation that has you wondering about the options, a phone call will ease your mind and even save money.
×