Estimated read time: 2-3 minutes
This archived news story is available only for your personal, non-commercial use. Information in the story may be outdated or superseded by additional information. Reading or replaying the story in its archived form does not constitute a republication of the story.
SOUTH JORDAN — Christie Jameson has 37 children. She adopted 35 of them, and only 11 of her children have not had special needs.
"We have 10 with Down syndrome, fetal alcohol children, children born addicted to crystal meth and addicted to heroin and physically abused children, sexually abused children, Bardet–Biedl, Sotos syndrome, Angelman syndrome, Spina Bifida, autistic and … other children that have just been neglected and were not in a good placement when they came," Jameson said.
Jameson said she always wanted a large family. When she was 11 or 12 years old, she read a book called "Angel Unaware: A Touching Story of Love and Loss" by Dale Evans Rogers. The author had a child with Down syndrome who passed away.
"And she talked about holding her little baby in her arms, and how she would look up into the corner and start to smile and point, and she said she knew her baby was talking to angels," Jameson said. "And I guess I always wanted children who were able to talk to angels, and I got them."
Eleven of Jameson's children live with her now. Twelve of her children have died. Jameson said the children living with her are "medically fragile."
"We have, I think, five or six with heart defects at this time and rods in their backs and deaf and blind," she said.
On Tuesdays, some of Jameson's children work as service missionaries for The Church of Jesus Christ of Latter-day Saints at Deseret Industries. On Thursdays, they make hats for refugees, she said.
Jameson's oldest child turns 51 this year, and her youngest would have been 18 if he had lived, she said.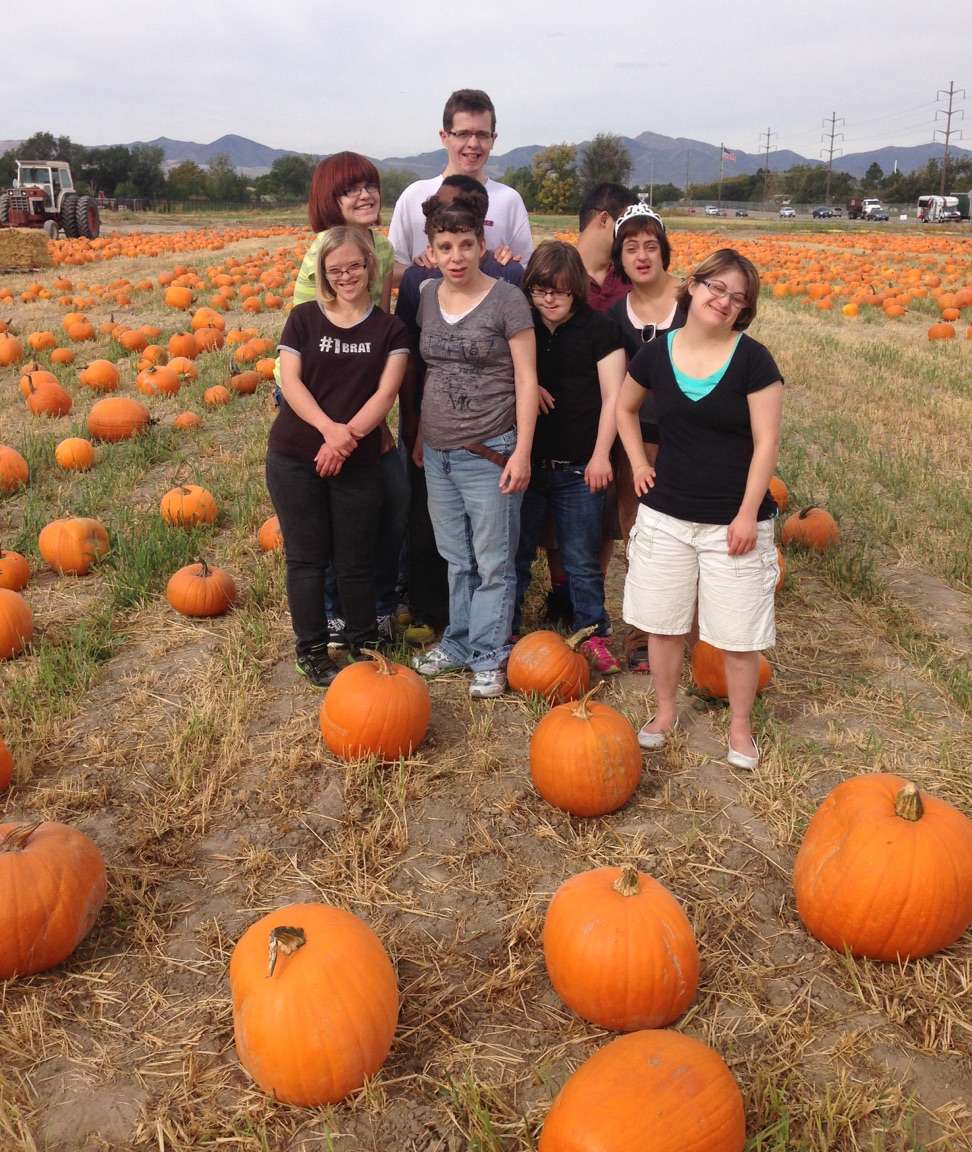 At their children's funerals, Jameson and her husband had Garth Brooks' song "The Dance" played, because of the lyrics, "I could have missed the pain, but I'd have had to miss the dance." "And both my husband and I, we wouldn't have missed the dance in any of these children's lives," she said.
On July 17, YouTuber The Piano Gal posted a video of her and Nadia Khristean performing a cover of Rachel Platten's "Better Place," with the Jameson family as the focus of the video. To watch it, click here.
×
Photos
Related Links