Estimated read time: 3-4 minutes
This archived news story is available only for your personal, non-commercial use. Information in the story may be outdated or superseded by additional information. Reading or replaying the story in its archived form does not constitute a republication of the story.
OGDEN — Employees at the Timbermine Steakhouse in Ogden got a very welcome surprise Saturday when some rather quirky customers left them a huge tip.
The mysterious group did it with the hope of spreading a little goodwill.
The group of nine was one of the last groups to arrive at the restaurant that night. "Some of them were outrageously dressed and just kind of eccentric and flamboyant," recalled bartender Stefanie Jensen. "They were rowdy, and a lot of fun in the bar, and then once they were seated, you could just tell it was going to be a party."
She said they were an interesting table, "and right away, I wanted to know, like what's the story? What is this group of crazy people doing in Ogden tonight?"
The group was an especially fun group. After a few drinks, they sneaked into a banquet hall to crash a reunion for a high school that none of them went to.
"We didn't know whether to take them serious, or as a joke, but we were all in the back laughing about it," said server Natalie Henrie.
"They went to the other party on the other side, and they put on name tags, and they were proud of it," server Whitney Tanner said.
Jensen said the group was dropping hints that the employees' night was about to get better, but she didn't know what they meant.
But they were right.
"(They) asked me if I had ever heard about tips for Jesus, and I said, 'no,'" said server Rebecca Allred. "And he said that they would just like to pay it forward, and asked me if I wanted to be on TV, because he said I would probably be on TV after I saw the tip, and then I looked at the tip, and I don't know, I didn't know what to say, I was in shock. I was crazy."
The tip: $5,000. With the hashtag #tipsforjesus. The employees knew this was about more than wacky clothes and silly pranks.
"Nobody could believe it. We came up and showed the cashier the ticket, and everybody was wanting to take pictures of it," Tanner said with a laugh. "It was crazy the whole restaurant was excited."
"They were telling us how they kind of started in a place in their own life where they all were at a low spot, and as they paid it forward, in return, people did stuff for them, and so now they want to pay it forward as they continue their lives," Tanner added.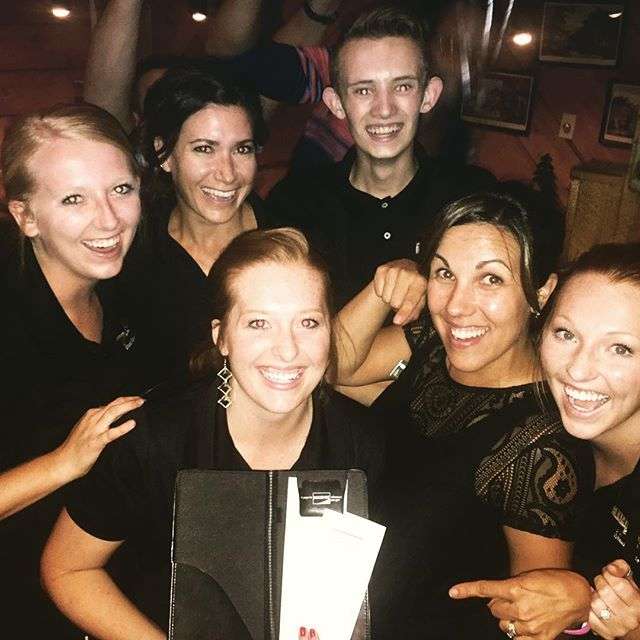 "That's a large sum of money for just anyone to be given out, and that anyone would be really grateful for," said employee Cooper Hurt.
For one employee in particular, the tip was touching. Henrie just lost a close relative earlier this week.
"There's so much goodness in the world, and people like them are willing to come out and do what they do and not knowing what some people are going through in their lives," Henrie said.
The incident left each of them with the strong impression to do the same.
"It's just a good reminder to keep paying it forward, because there's always someone in need more than you," Allred said.
The tips were pooled that night, including busboys, hostesses and others. The total amount will be divided between 10 employees.
The good Samaritans didn't stop with a big tip. They also took the group waterskiing in Pineview Reservoir the next day.
Contributing: Viviane Vo-Duc
×
Photos
Most recent Utah stories