Estimated read time: 2-3 minutes
This archived news story is available only for your personal, non-commercial use. Information in the story may be outdated or superseded by additional information. Reading or replaying the story in its archived form does not constitute a republication of the story.
We've seen so many amazing and inspiring performances at the summer Olympics, but some of the best is yet to come with some of the high-profile Olympic teams with important Utah connections.
We're into a major gold medal weekend here with the U.S. women trying to win it all today in volleyball and basketball; then tomorrow, Deron Williams, Carlos Boozer and team USA will attempt to redeem and reclaim the gold medal lost in Athens.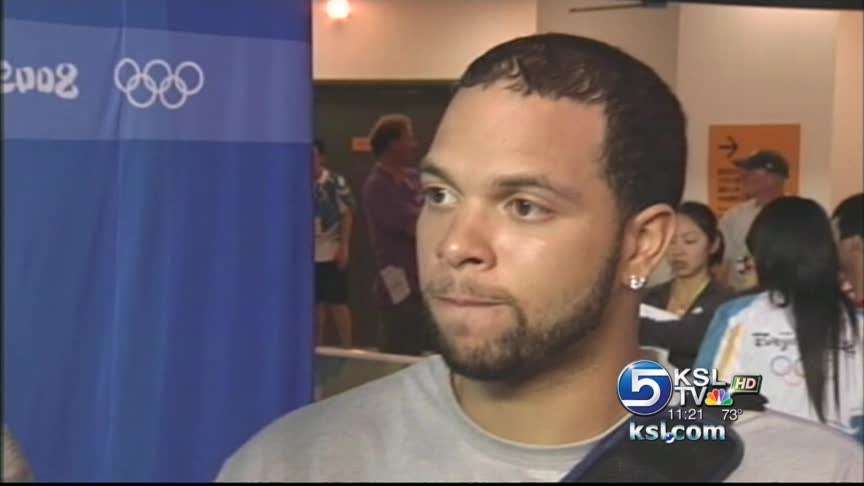 The feel-good story of the Olympics is that of how the men's volleyball team battled through unspeakable tragedy to reach their first gold medal game in 20 years. The BYU cougar connections have rallied around their coach, former BYU top assistant Hugh McCutcheon, who's managing to separate personal pain and professional duty.
"The last two weeks, it's surreal. You know, the whole thing is, it's been an emotional roller-coaster, as you can imagine. But I'm extremely happy of our organization, our team, that we get to play for a gold medal," McCutcheon said.
Ryan Millar's wife, Suzanne Millar said, "All our BYU guys there, I'm so happy for them, especially for our head coach, Hugh, and I know Ryan, we're all keeping them in our prayers. Their hearts are looking forward to this for their coach. To get to the gold medal game, it's beyond words."
Hugh McCutcheon said, "I like playing for the whole ball of wax. I like our team in the finals."
Being in a championship is reminiscent for Ryan Millar of 1999, when the BYU team won the national championship. "I was on the bench taking a breather, and after the match was over, Rich came up and said, 'Hey, it's '99 all over again.' I was like, man I hope so, because we played a great final that year," he said.
The Redeem Team's road to gold is not nearly as profound nor dramatic. After knocking off the defending gold medalists of Argentina in the semi-finals, team USA advances to the finals. They will try to beat Spain, who they already crushed by 37 points in group play.
Deron Williams says the team still has plenty of motivation. "Motivation is the gold medal. That's the motivation of every game. We're playing for our country, so we don't like anybody right now," he said.
The gold seems to be USA's for the taking; it's just a question of how many points team USA wins by.
×
Most recent Utah stories