Estimated read time: 1-2 minutes
This archived news story is available only for your personal, non-commercial use. Information in the story may be outdated or superseded by additional information. Reading or replaying the story in its archived form does not constitute a republication of the story.
Fraud is forcing the Utah Transit Authority (UTA) to get rid of the token system for rail riders.
Turns out a lot of people have trying to get a ride, for pennies on the dollar. UTA spokeswoman Carrie Bohnsack-Ware says, "People are able to take tokens that are not UTA tokens and use them as UTA tokens."
Bohnsack-Ware says since the problem was first publicized, fraudulent use of tokens has gone way up, to the tune of losses up to $12,000 a month.
UTA officials say the fraud was initially centered at the 9000 South and 9400 South TRAX stations. In response, UTA stopped accepting tokens at those stations, but the offenders apparently just went to other stations, including the more expensive FrontRunner commuter rail line.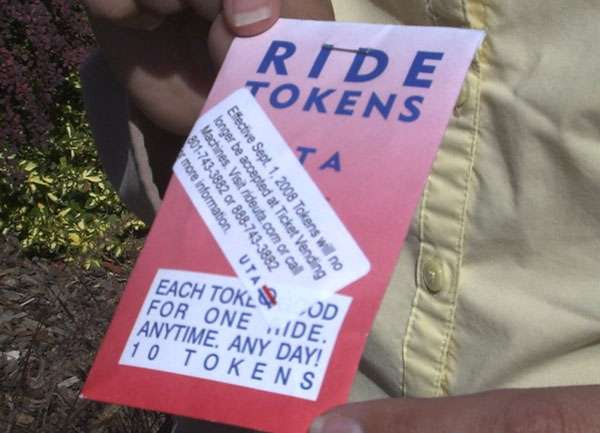 "Discontinuing the use of tokens was a hard decision because UTA does not want to inconvenience its riders," said UTA Chief Operating Officer Jerry Benson. "But as a taxpayer funded organization and at a time when we are implementing fuel surcharges and asking our riders to pay more, it's not appropriate for UTA to knowingly allow this fraud to continue."
So beginning Sept. 1, rail passengers will no longer be able to use them. Bus riders will. Bohnsack-Ware says that's because bus drivers can see what riders are putting in.
UTA says passengers beginning their trips on TRAX or FrontRunner should either purchase an appropriate pass from a ticket vending machine or present a token to a UTA bus operator in exchange for a transfer ticket to board the train.
E-mail: mgiauque@ksl.com
×
Related links
Most recent Utah stories