AMERICAN FORK — A 3-year-old boy who nearly drowned Wednesday at the city pool is home from the hospital, and he has the quick action of his mother and two lifeguards to thank for saving his life.
The incident happened at the American Fork Fitness Center, 454 N. Center St., at around 7 p.m.
"It was free swim day, so it was crowded," lifeguard Kaylin Larson said.
But amid all the noise at the pool, Larson heard a mother scream her child's name and knew something was wrong.
"Her son was facedown in the water, and I just ran over there," she said.
The mother, who was close by, had pulled her son out of the water by the time Larson arrived. As a brand new lifeguard, the soon-to-be high school senior said her CPR training kicked in.
"The mother was doing chest compressions and I asked if I could help," Larson said. "… I got my mask out and gave him two ventilations, and I checked for a pulse and breathing and I couldn't feel either. So I gave him two more ventilations."
Lifeguard Oakley Haslam soon joined the rescue effort and began assisting with CPR.
"He started to wake up, and he was coughing and throwing up," Haslam said. "But he was conscious before EMS arrived, and they got here pretty quick."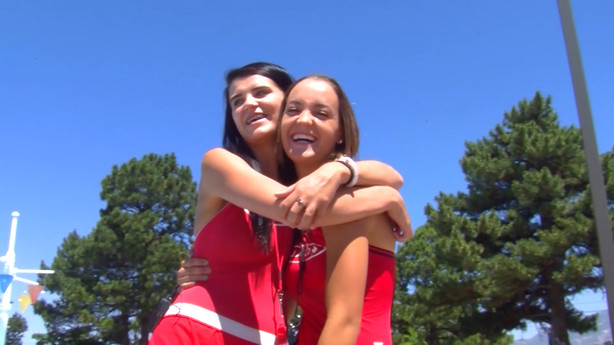 The boy was breathing and alert when he was rushed to the hospital. Larson and Haslam said the experience was a sobering reminder for them that a young child can get into trouble in the water very quickly.
"I would recommend some kind of floatie for anyone under the age of 5, even if they are good swimmers," Haslam said. "You never know what could happen."
"We are all so happy at AF Rec that the little boy is OK," Larson said, "and we send our best wishes and our prayers to that family."
The boy was taken to Primary Children's Hospital for some lung treatments. Doctors kept him overnight as a precaution, and then released him to his family Thursday morning.
×
Photos