PROVO — A new men's shoe line offers style, simplicity and uniqueness, and two Utah brothers are behind it.
Many adult men may not have worn Velcro shoes since they drank out of a juice box, but Shae and Holden Russell are introducing a man's shoe brand that exclusively sells Velcro shoes, according to Holden Russell.
"We're about creating a brand that promotes Velcro and kind of … eliminates the stigma that's out there for Velcro," Holden Russell said. "So we're just trying to fight against that and promote a brand that young people like."
When Shae Russell was a senior on the Fremont High School basketball team, he and his friends went to Wal-Mart and purchased pairs of $8 "light, grandpa Velcro shoes" and signed them. It then became a fad for other Fremont High students to buy Velcro shoes, Holden Russell said.
In 2013, the brothers decided to start a Velcro shoe business, and VELKS are now on sale in the BYU Bookstore, the brothers said.
There are four different styles of VELKS, including casual, sport, corduroy and dress, the brothers said. They hope to produce additional styles through funds raised on Kickstarter.*
"And we're going to incorporate all of our supporters in that process, meaning they're going to vet everything, we're not going to just rely upon our own brain story, we're going to kind of rely upon our supporters, what they want, what they want to see, are the shoes comfortable, do they like the design, is the sizing right, and we're going to try to get them really involved so that's the goal," Holden Russell said.
He said they are providing a brand that legitimizes the idea of Velcro.
"Instead of going to Wal-Mart and buying a cheap pair of $8 Velcro shoes that look like they were meant for grandpas, we're going to provide a brand that allows people who like Velcro to feel like it's a legitimate option instead of them feeling restrained because it's not popular ... and so we're trying to provide that choice for people," Holden Russell said.
VELKS cost between $29 and $100. To purchase VELKS, visit the Kickstarter campaign,the website or the BYU Bookstore.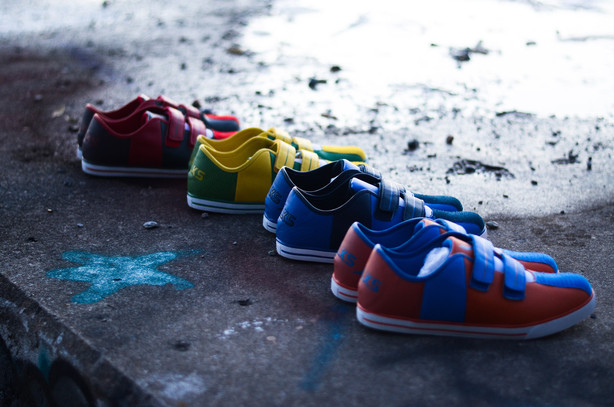 *KSL.com does not assure that the monies deposited to the account will be applied for the benefit of the persons named as beneficiaries. If you are considering a deposit to the account, you should consult your own advisers and otherwise proceed at your own risk.
×
Photos