Estimated read time: 1-2 minutes
This archived news story is available only for your personal, non-commercial use. Information in the story may be outdated or superseded by additional information. Reading or replaying the story in its archived form does not constitute a republication of the story.
John McCain complained this weekend that NBC is favoring Barack Obama in its coverage of the election. We've heard this complaint about the media in general since the race began. ABC's Steve Roberts says it's not so much that the media favors a particular candidate or even a party - but they favor a good story over a slow story. Steve also had some interesting thoughts about the two theories of selecting a running mate - the Clinton theory and the Bush theory, both of which were successful. Click here to hear the interview.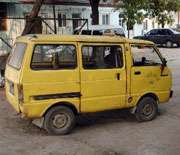 **Tim's wild ride**

Tim Hughes tells us this morning that Beijing may have a better public transit system than any other city of its size in the world. Tim takes us on a wild cab ride in his Beijing Diary this morning. He says the biggest problem is - everybody has the right of way. Passing bicycles is done at everybody's own risk. What amazed Tim is that he hasn't seen more accidents. [**Click here**](http://real.ksl.com/video/slc/2/250/25040.mp3) to hear his Beijing Diary.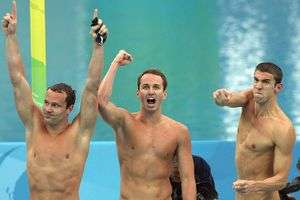 **The new face of greatness**

We join the rest of the world who want to be like Mike. Michael Phelps, of course. The special features this morning featuring this extraordinary 23-year-old athlete have been thrilling. And his inspirational comments about believing in possibility were wonderful. President Bush called the swimmer to congratulate him on his wins and the humility he displayed. President Bush said, "41 and I were pleased to meet your mother."

×
Most recent News stories