Estimated read time: 2-3 minutes
This archived news story is available only for your personal, non-commercial use. Information in the story may be outdated or superseded by additional information. Reading or replaying the story in its archived form does not constitute a republication of the story.
Dozens of Utah homes sit abandoned, declared unsafe to live in because the property is contaminated with meth. A recent Eyewitness News investigation found some of these houses can sit untouched for years without any effort to clean them up. But one organization wants to use those homes to help people out.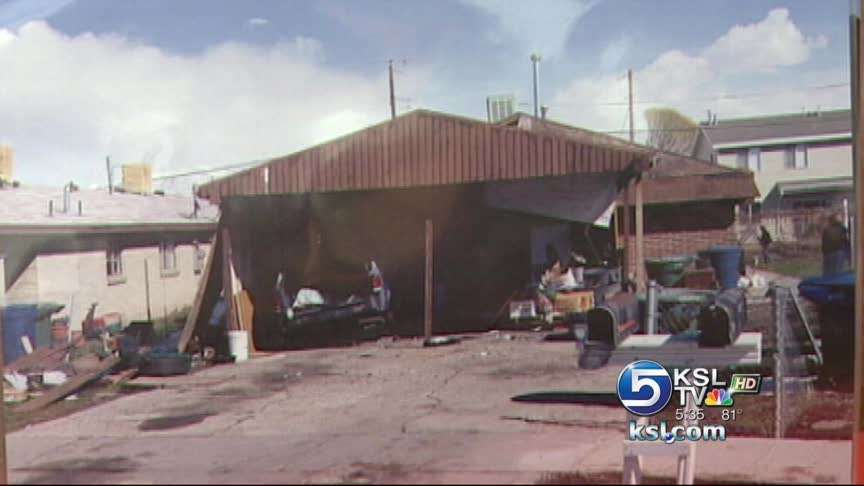 A brand new duplex is an example of what can be done with a contaminated home. That's what was there before Habitat for Humanity stepped in and turned it into a home for two single mothers and their kids.
The rental property was becoming more of a headache than it was worth. Brent Hughes, who donated the property, said, "Started to have problems with tenants, drugs, had the SWAT team here once."
Meth made the home unsafe. So, instead of spending the money to clean the place up, landlord Brent Huhges donated it to Habitat for Humanity. "I had the opportunity, and I said, 'Let's do this,'" he said.
Stella Allen, with Habitat for Humanity, said, "Land prices have escalated, and donations haven't kept up with the increase in costs. Having a property donated like this is truly a gift."
Now, it's a brand new duplex. Colleen Rocha is moving into one side. She said, "I'm very happy, and it's going to be very nice."
Ratana Orawong, who is moving into the other side, said, "Dream come true. Without help, I could not have a home."
Both women put in 200 hours of sweat equity. "I helped put up sheetrock. I helped put in windows, done the bricks. All kinds of stuff," Rocha said.
So, the once-contaminated home is now a safe haven for two families. With hundreds of meth homes sitting vacant around the valley, Habitat for Humanity wants to get the word out. "By raizing it and getting rid of all of the hazardous materials properly, we were able to house two families," Allen said.
Brent Hughes is more than happy he did it. He's now encouraging others. "If you have the resources, share it with the community and get others involved," he said.
Help for this project came from The Salt Lake Board of Realtors, Thrivent Financial for Lutherans, and others.
E-mail: corton@ksl.com
×
Related links
Most recent Utah stories